Ready for Change for Good? See You Tomorrow at The AMA Conference 2021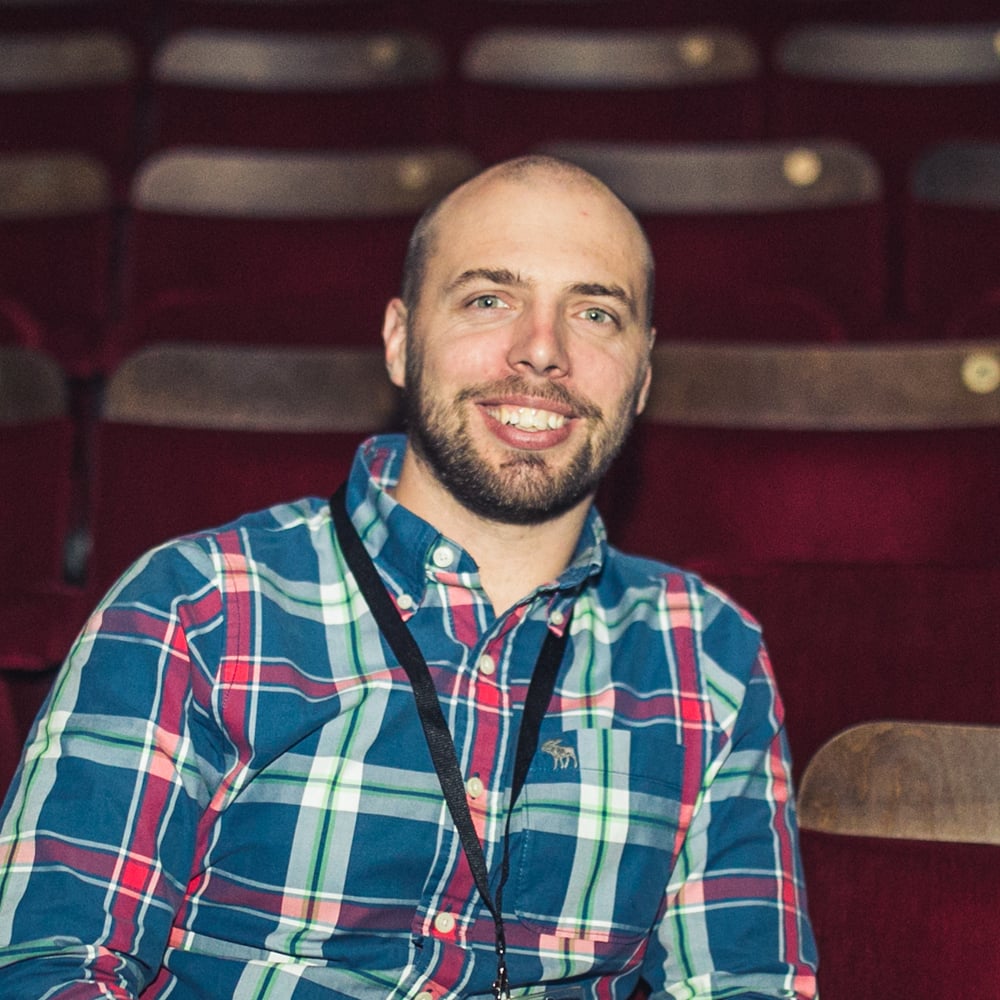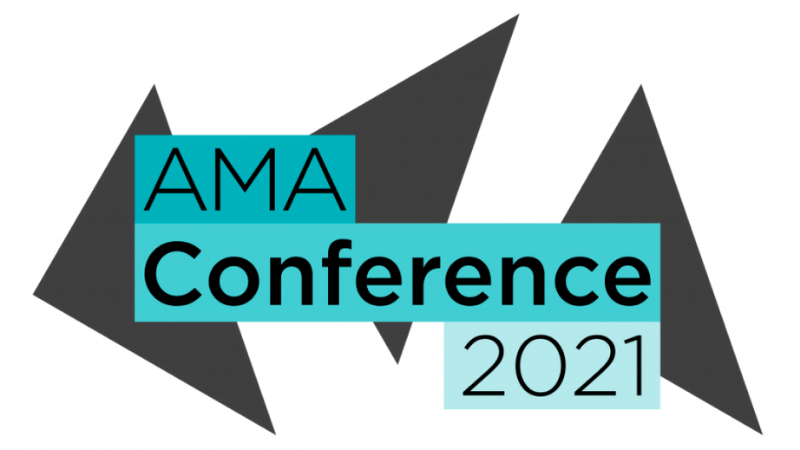 Adapting, rethinking, transforming. The arts experts in the art of change. From Covid-19, climate change, social justice and much more.
This year, AMA's 2021 conference explores change - the good and the bad. We are certainly at an exceptional time in the sector - with plenty of opportunity to learn, think, and kickstart change for the good.
You will find Ticketsolve sharing insights and case studies on Thursday 21 October at 1:15pm with Paul Fadden and Lucy Costello's session:
Reacting in the Rebound 5 methods of Success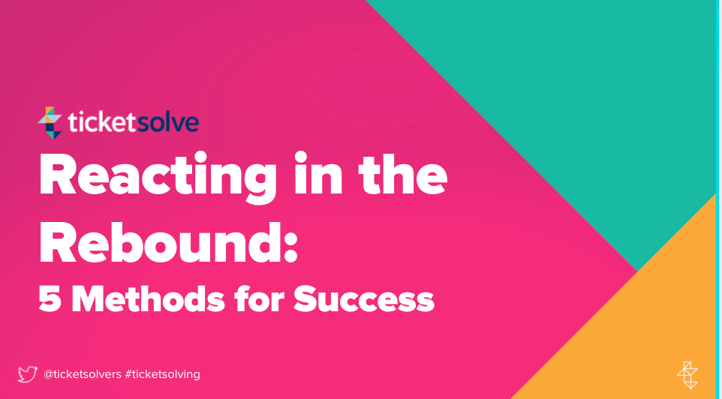 For those in senior management positions, this session explores how best to navigate through the rebound phase of Covid-19 after a period of drastic changes and offers techniques for experimenting strategically with evidence through data insights.
Our session will:
Provide practical models to help you problem-solve
Explore the top changes you should be looking to make, from implementing Google Analytics 4 to how you use data to drive audience development
Offer case study examples and useful templates to help you embed problem-solving across your organisation
You'll also be able to catch us on our two Go Live Sessions:
Thursday, 21 October 3:30pm
Friday, 22 October 2:15pm
These two Go Live sessions will give you the opportunity to check out the new look Ticketsolve and see what all the fuss is about with our game changing, intuitively designed new look.
We've also got a virtual booth at AMA, so drop by for a cuppa and a chat!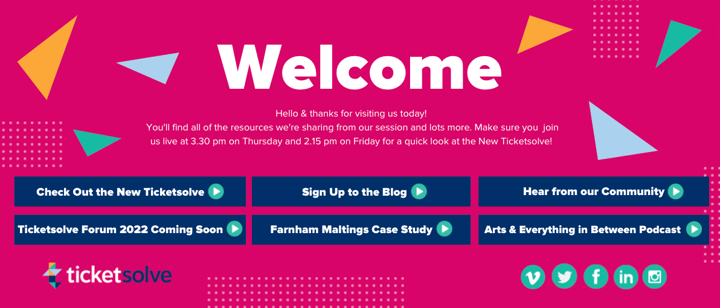 Look forward to seeing everyone there this Thursday and Friday!
For more information or to book your place visit: https://www.a-m-a.co.uk/conference/tickets/
Explore Blog
Sign up for regular updates
You may also be
interested in...