Upcoming Ticketsolve Academy Session: All About Scanning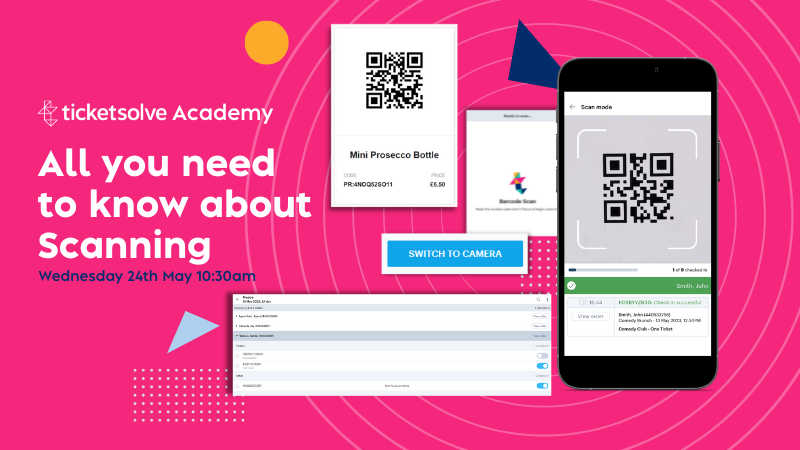 Join us for next week's Academy session where we will delve into the world of scanning! Jay and Conor will be joined by some of the Ticketsolve community who will share valuable insights on their experiences of scanning and offer recommendations on hardware. We'll also walk you through the upgraded Checkin App which is coming soon and demo some new features, including the ability to scan products (we're pretty excited about this one!). To top it all off, we'll wrap up the session with a discussion about the new integrations that we've got on the horizon to make the e-ticketing and scanning experience even better for both staff and customers.
A Ticketsolve Academy session not to be missed! Make sure you get the dates on the calendar and tune in or rewatch the session after.
You can also catch up on some of our recent sessions looking at a wide range of scanning topics ahead of our next session on Wednesday, 24th May.
The other month, Conor recorded a session that shares needed to know about scanning at your organisation. He gives a live walk-through of the application itself, showing you all the settings that you needed to familiarise yourself with. Get ready for some scanner magic!
Don't forget to join us for next week's academy session!
Explore Blog
Sign up for regular updates
You may also be
interested in...