Ticketsolve Academy: Scanning with Conor Coyle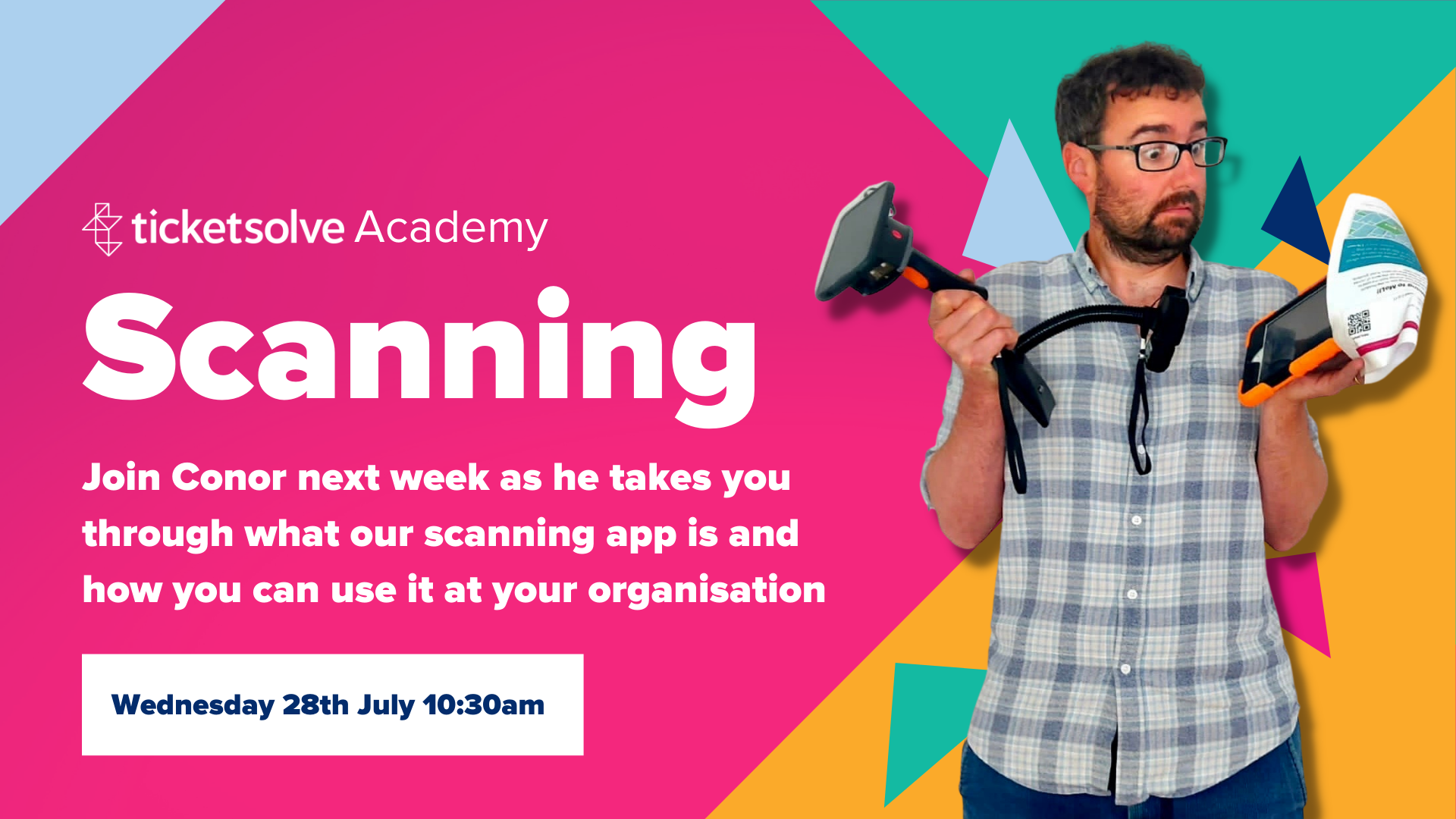 On Wednesday, 28th July we will be hosting a Ticketsolve Academy Session at 10.30 am.
This webinar will take a deep dive into the process of introducing your team to scanning with Ticketsolve. It will also be a great refresher for anyone who might need a quick recap of some of the settings which will help make scanning more efficient for your team.
If you're already a Ticketsolve Customer and on our mailing list, you will receive a link to join the session on Wednesday morning at 10 am. Don't worry if you can't join us live. All of the Ticketsolve Academy Sessions are recorded and available to watch at your own pace through Zendesk.
Make sure you add the date onto your calendar and join us on Wednesday, 28th July at 10.30 am!
Explore Blog
Sign up for regular updates
You may also be
interested in...