The Arts & Everything Inbetween: International Women's Day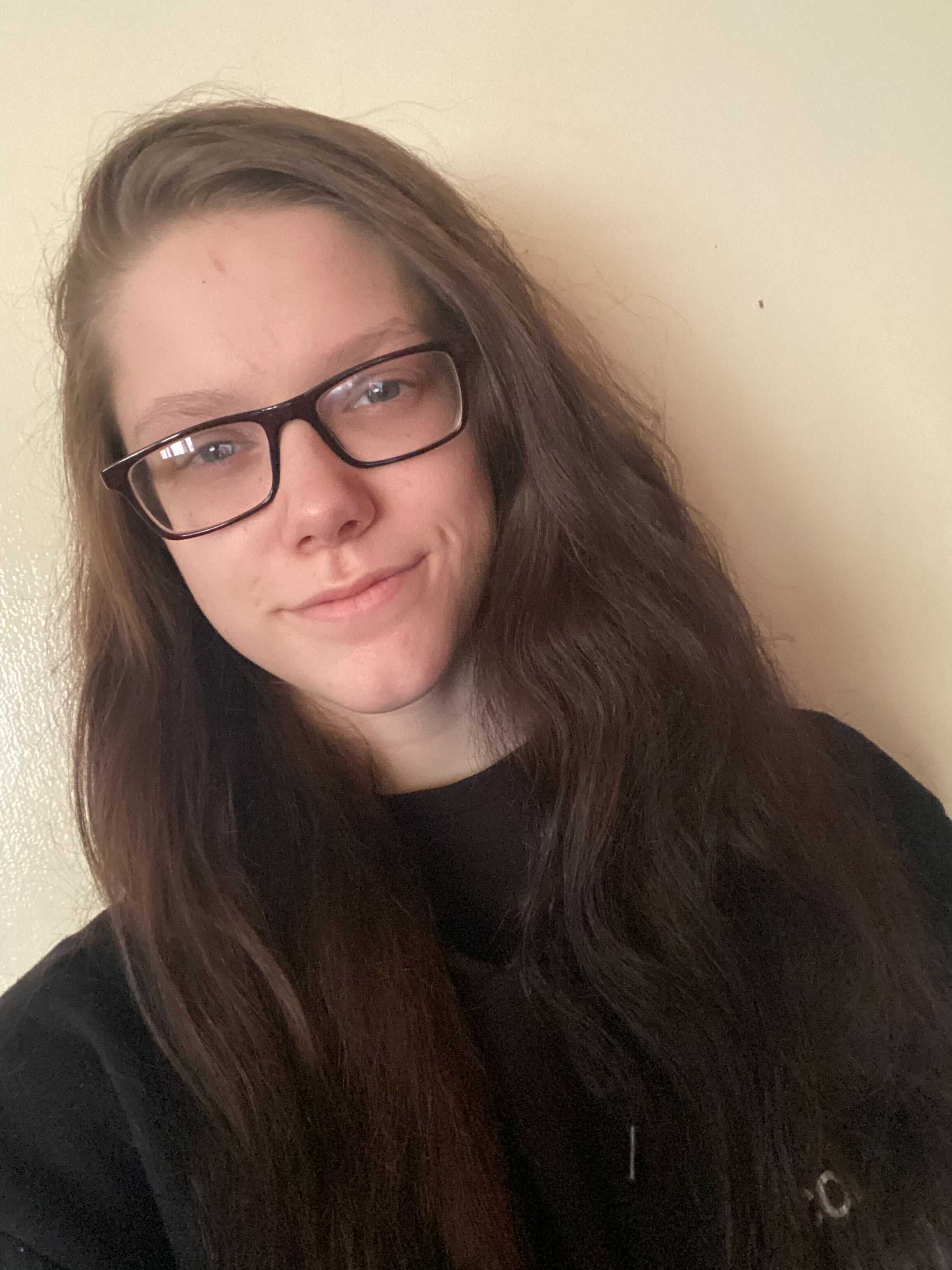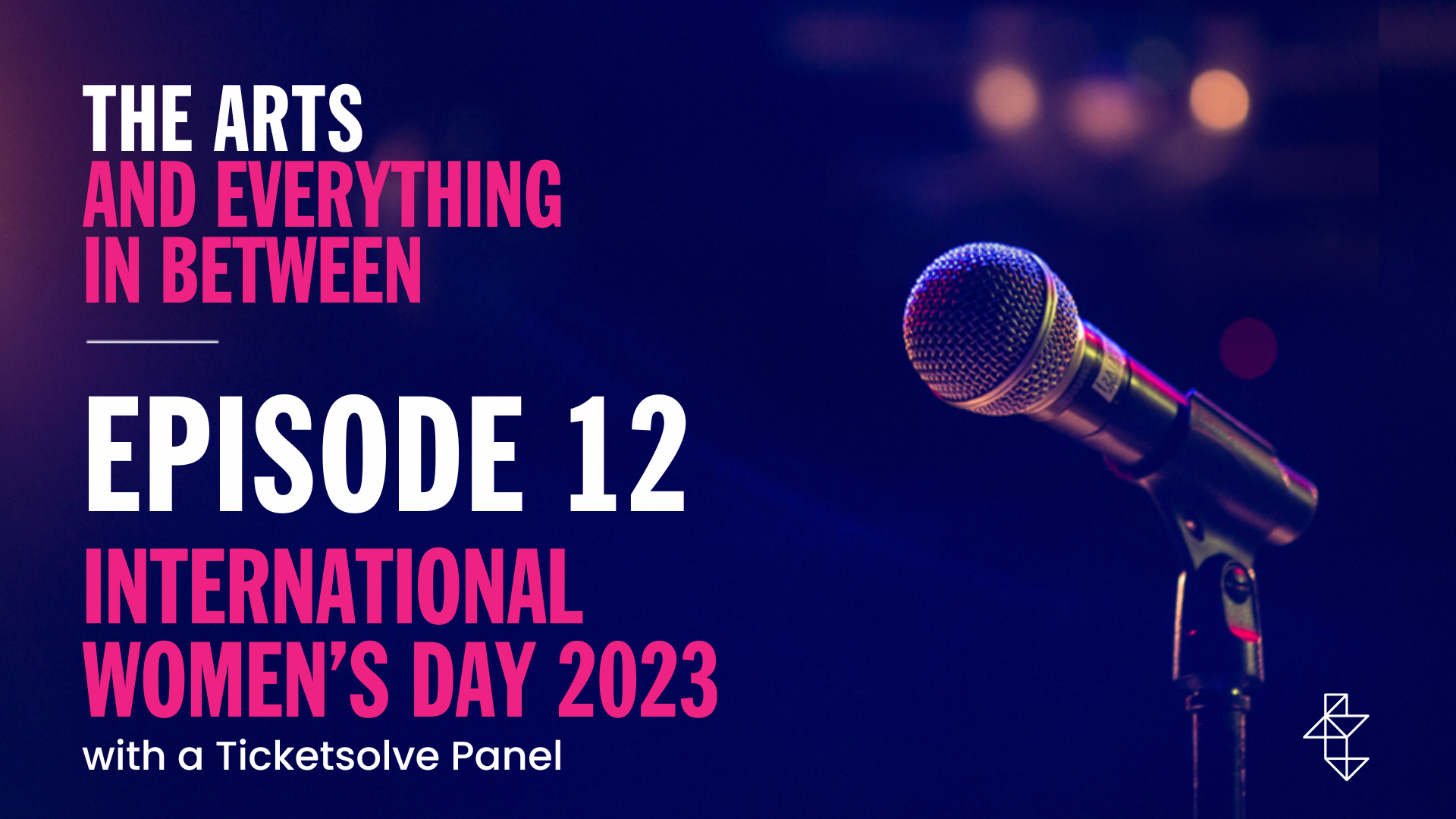 International women's day is a global day celebrating the social, economic, cultural and political achievements of women. The annual day was started in 1911, and remains an important occasion for working to advance women's equality with the day belonging to everyone, from all walks of life.
This year, we brought together the brilliant women of Ticketsolve for a podcast episode to celebrate and reflect on International Women's Day and what it means to be a woman in the workplace. The panel talks candidly about the challenges they have faced in their own careers, breaking stereotypes and what the future holds for women working not just in the arts but across every industry.
Alyssa Elm, Social Media Intern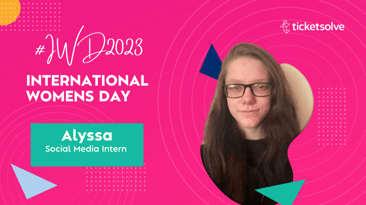 I'm Alyssa and my role as Social media intern allows me to use my passion for social media in everything I do at Ticketsolve! I actually have a background in Equine Management and worked with horses before my new journey into all things social media. I have always loved writing and have a short story published in a book! Apart from being a social media savant, I love relaxing with my giant rabbit, four dogs, tortoise and bearded dragon. (I'm a bit of an animal lover)
This International Women's Day, I'm delighted to introduce my other colleagues who have joined in conversation on The Arts & Everything in Between Podcast. Make sure to give it a listen to below!
Natalie Watson, Customer Support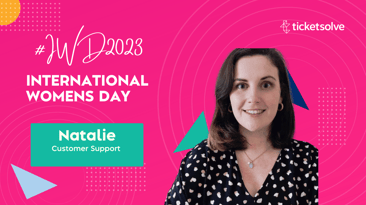 Natalie works in a dual role at Ticketsolve, combining direct customer support as part of the customer support team, with developing and managing customer communications, from the Help Centre to Tips & Tricks emails. Natalie has worked in a variety of arts and cultural venues in Hampshire, including as Marketing & Development Manager where she gained first-hand experience of using Ticketsolve. She also has a range of experience in customer service and event management, and gained an MSc in Events Management during lockdown. Currently living on the Isle of Wight, when she's not Ticketsolving you'll find her walking along the beach with her dog (and likely being blown over by a gale between the months of October - May).
Lucy Costelloe, Head of Marketing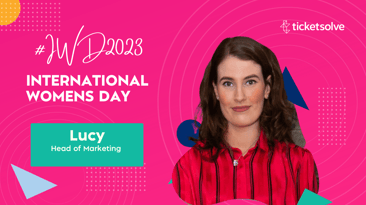 Lucy is an experienced arts professional having previously worked at The Ark Children's Cultural Centre, Celtic Connections and the Irish Memory Orchestra. In her role as Head of Marketing she collaborates with our sales and marketing team with a strong entrepreneurial spirit and a talent for generating innovative ideas and solutions. Lucy is also an accomplished fiddle player and a member of the board for Ulster Orchestra having gained valuable experience working across the public, private, and not-for-profit sectors of the creative industries in Ireland and the UK. She is currently an Irish Research Council Scholar conducting her PhD at Ticketsolve. Her project looks at identifying resilient methods and agile practices around decision-making in times of crisis and in the re-opening of the arts & cultural sector in Ireland and the UK.
Aoileann Ní Riain, Customer Support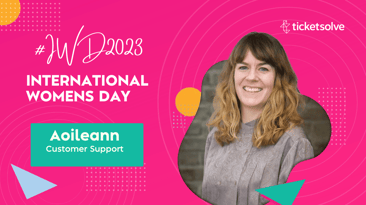 Aoileann brings an amazing array of box office management and front of house skills to the support team having worked with The Ark, Dublin Dance Festival, St. Patrick's Festival and much more. She has also worked in Irish language terminology, production and broadcasting. Apart from answering support queries, you can find Aoileann attending gigs, cooking up a storm or hopping into the freezing Irish sea.
Emma Young, Operations Manager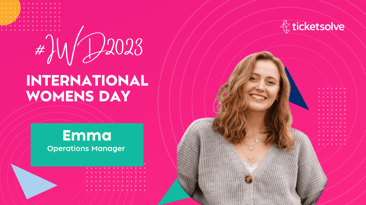 A people-driven, customer specialist with over 8 years of arts and ticketing experience delivering high-end support, training and customer service to a wide range of arts, heritage and entertainment venues across the UK and Ireland. Emma, specialises in providing exceptional customer support, care and training to all Ticketsolve customers in all aspects of their use of Ticketsolve over various mediums such as; email, in-person, online remote and on the phone. Emma is perfectly placed as Operations Manager at Ticketsolve and is responsible for the smooth running of ops activities within the busy support team.
Aileen O'Shea, Financial Controller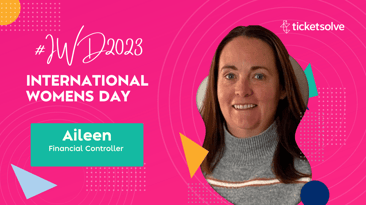 Aileen is a CIMA qualified accountant with extensive experience across a variety of sectors. She has worked with companies such as Macquarie Bank Limited, Bank of Scotland, Teradyne Ireland, Axios International and Morgan McKinley to name a few. She has worked in a variety of financial management roles, most recently as Financial Controller for EazyCity Limited. We are delighted to have Aileen onboard and the experience she brings to our admin and finance teams.
Charlie Campbell-Lendrum, Customer Support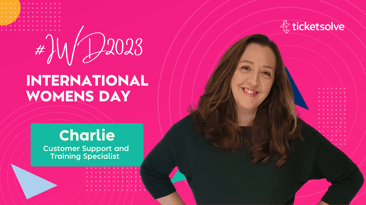 Charlie is our Customer Support and Training Specialist, and brings a wealth of experience and enthusiasm for all things customer support. She studied performing arts, has extensive experience working in venues to ensure the best possible customer experience, and has brought all of that amazing knowledge and experience to this role. Outside of work, she enjoys running (gotta crush that ParkRuns PB!), reading fantasy and murder mystery novels, and walking her dog, Delta Blue.
Anastasia Eleftheropoulou, Customer Support Specialist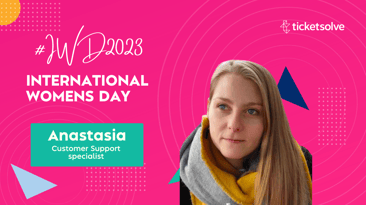 Anastasia joins us as she embarks on a new journey in the world of ticketing. She's previously worked at Netflix as a customer service advisor, helping people solve all sorts of problems and answering their burning questions. Her customer service experience doesn't stop there as she's also worked for David Lloyd gyms, assisting members with everything from booking classes to finding the perfect treadmill. In addition to those roles, Anastasia has spent time as an editor in the Netherlands for TV and streaming channels and helped put together schedules for media companies to share on their platforms.
We would like to give a big thank you to everyone on the panel for sharing their experiences, thoughts and feelings on this important topic!
Explore Blog
Sign up for regular updates
You may also be
interested in...