All Shapes & Sizes: Your audience database in numbers, circles & pyramids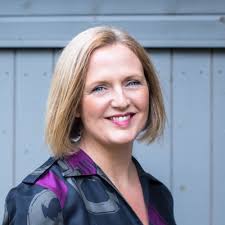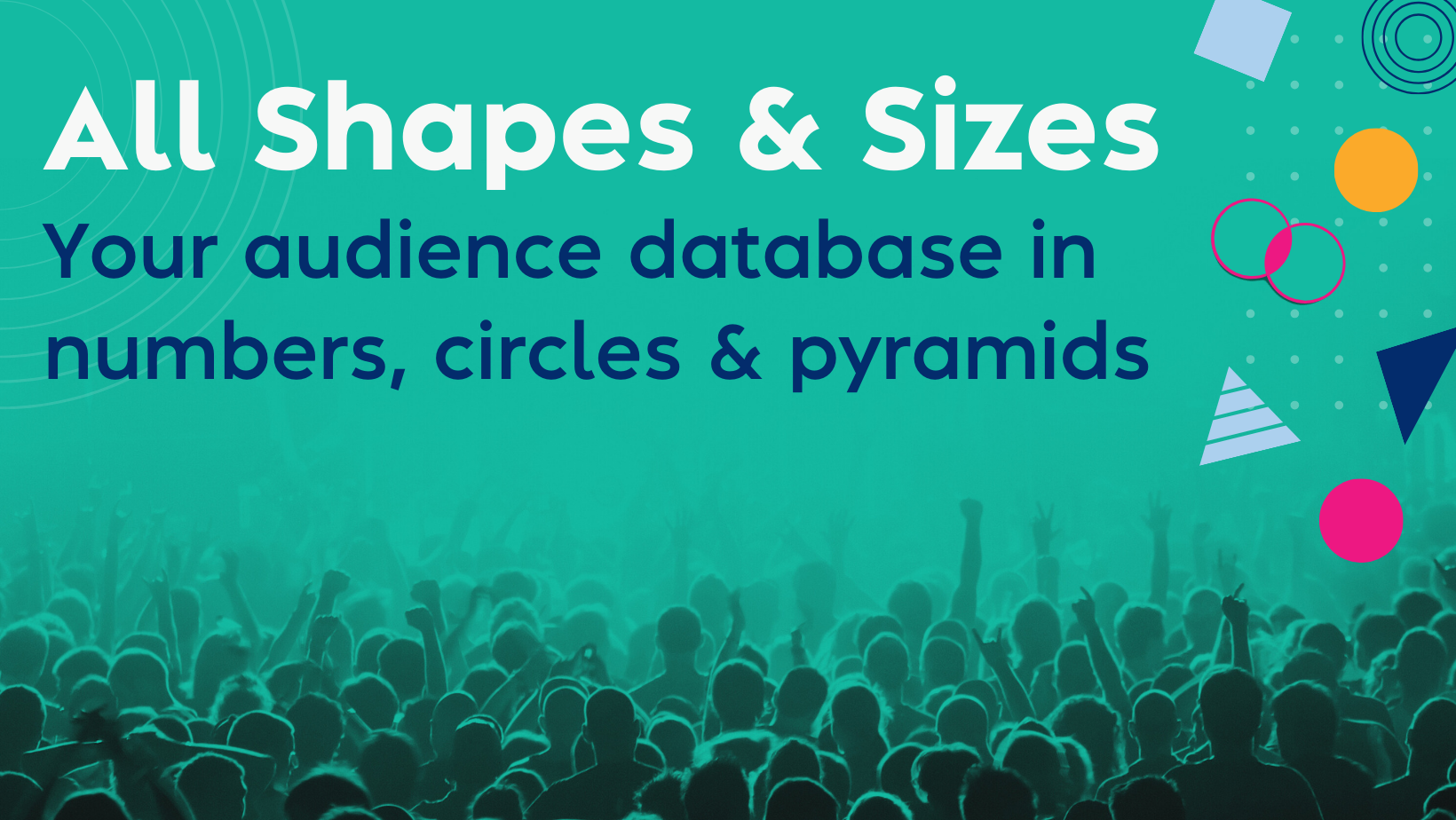 From circles to pyramids, our guest blog with Katy Raines, CEO of Indigo Ltd, is a reflection on one year of moving to legitimate interest and how it supports understanding your database, and who you're talking to. In our blog, Katy shares her brilliant templates, top suggestions if you're still resisting the changes, and how to get started today to strengthen your audience comms for tomorrow. You can also download a copy of our latest guide, Changing the Narrative.
Back in May of last year, Indigo Ltd developed the "Missing Audiences Ireland" survey, designed to help venues to understand what their post-Covid audience looks like and how they could best engage with them going forward.
This survey provided some key insights, but also raised key key questions about who venues should be trying to target:
Audiences who haven't returned post-pandemic?
OR
New audiences who we could develop relationships with going forward?
This seemed to be at the forefront of most organisations' minds, so myself at Indigo Ltd with Heather Maitland, Theatre Forum, and Ticketsolve ran a series of online workshops for marketing teams from arts centres to regional theatres, festivals and concert halls.
The aim of these workshops was to help organisations understand what to prioritise when making decisions regarding audience communication. And the big reveal was that organisations only had legal permission to send marketing messasges to around 1/3 of their audiences. If we could increase that to say 2/3, then organisations' marketing could be much more effective, and attracting audiences back – whether first timers or previous loyals – would be much easier.
We quickly identified that helping organisations make the switch from using 'consent' as their legal basis for marketing ("would you like us to send you information about our activities? Yes/No") to 'legitimate interests' ("we'd love to keep you informed about our activities. Please remove the tick if you'd prefer not to) – could be the answer.
A year on, and you're still hesitant of making those changes? Don't be.
It's totally lawful and consensual, with more and more large companies turning to legitimate interest. For example, WhatsApp recently jumped on the bandwagon, updating its privacy policy in July to specify that they are using legitimate interest for all data processing going forward. Aer Lingus use exactly this method with their flight bookers, to allow them to send them marketing information


You will see results instantly: check out episode 18 of The Arts & Everything in Between Podcast to hear from the organisations that went live with legitimate interest in 2022. Mermaid and An Tain arts centres used legitimate interest to refresh communications with their customers and encourage them to return, and now have much greater numbers of people to talk to.


Your audiences want to hear from you: especially if you only communicate them when necessary, and only with messages that are of interest. That's why it's important to collect and use your audience data to make data-driven marketing decisions - check out Theatre Forum's 2023 Insights, including my overview of demographics, here.
Before you get started...Some final pieces of advice
Test your database health: Do a database screen (and prepare to be shocked)!
to this end, we identified three key metrics to consider, all of which can be drawn out from your booking system
1. How many people in your database can you

actually

talk to?
A great way of understanding this is using the "concentric circle" model: look at your full database, then consider who you can actually talk to: who has booked a ticket? Who, of these, has paid for a ticket? Of this group, how many can you contact according to their GDPR permissions? Of those left, who has booked post-Covid?
2. How can you talk to your customers? .
How many can receive postal communications only?
How many can receive email or digital communications?
How many can receive both?
This will help you to decide where to focus your resources: your postal-only audience are those who should receive your brochures, for example, and you should be keeping an eye on your email-only audience's open rates.
This exercise is also a great way of working out whether you need to look at increasing permissions, for example using legitimate interest, which is covered in detail in the latest Ticketsolve guide.
3. How many people in your database are frequent bookers and how many booked only once?
You can divide your audience up as per the frequency bands on our pyramid. This will help you to understand the value of each of these groups, and as such, who is best to target: it might be better for some organisations to encourage frequent bookers to come along once more - but for many others, it may be better to encourage even a proportion of one-time bookers (typically 70% of all customers for regional theatre and arts centres) to book again.
Once you've considered these metrics, you can work out who to reach out to within your audience, and whether it is worth looking outward to new audiences.
These steps were followed by workshop attendees Mermaid and An Táin arts centres to great success - which you can read about here.
The workshop also opened up a wider conversation about how best to look at reaching a wider audience - with this in mind, Indigo Ltd, Theatre Forum and Ticketsolve produced a guide to setting up legitimate interest for your organisation, featuring examples, templates and more.
For further reading, check out This session in partnership with Theatre Forum looked at the practicalities of using Ticketsolve to resolve some of the issues that were identified as part of the Missing Audiences research, which you can read here.
Katy Raines

Katy is an award winning creative sector leader. Her work during Covid including the creation of After the Interval and leading the formation of the Insights Alliance, won her the prestigious 'Outstanding Leadership' Award in the Covid Response Awards 2021. As an experienced audience insight consultant, Katy has developed research and implementation programmes for cultural organisations across the UK and Europe. She co-authored the Arts Council England's Joint Cultural Needs Assessment Guide and led the evaluation of Festival 2022 for the Birmingham 2022 Commonwealth Games.
Explore Blog
Sign up for regular updates
You may also be
interested in...