May 2022: New Integrations, Partnerships and More!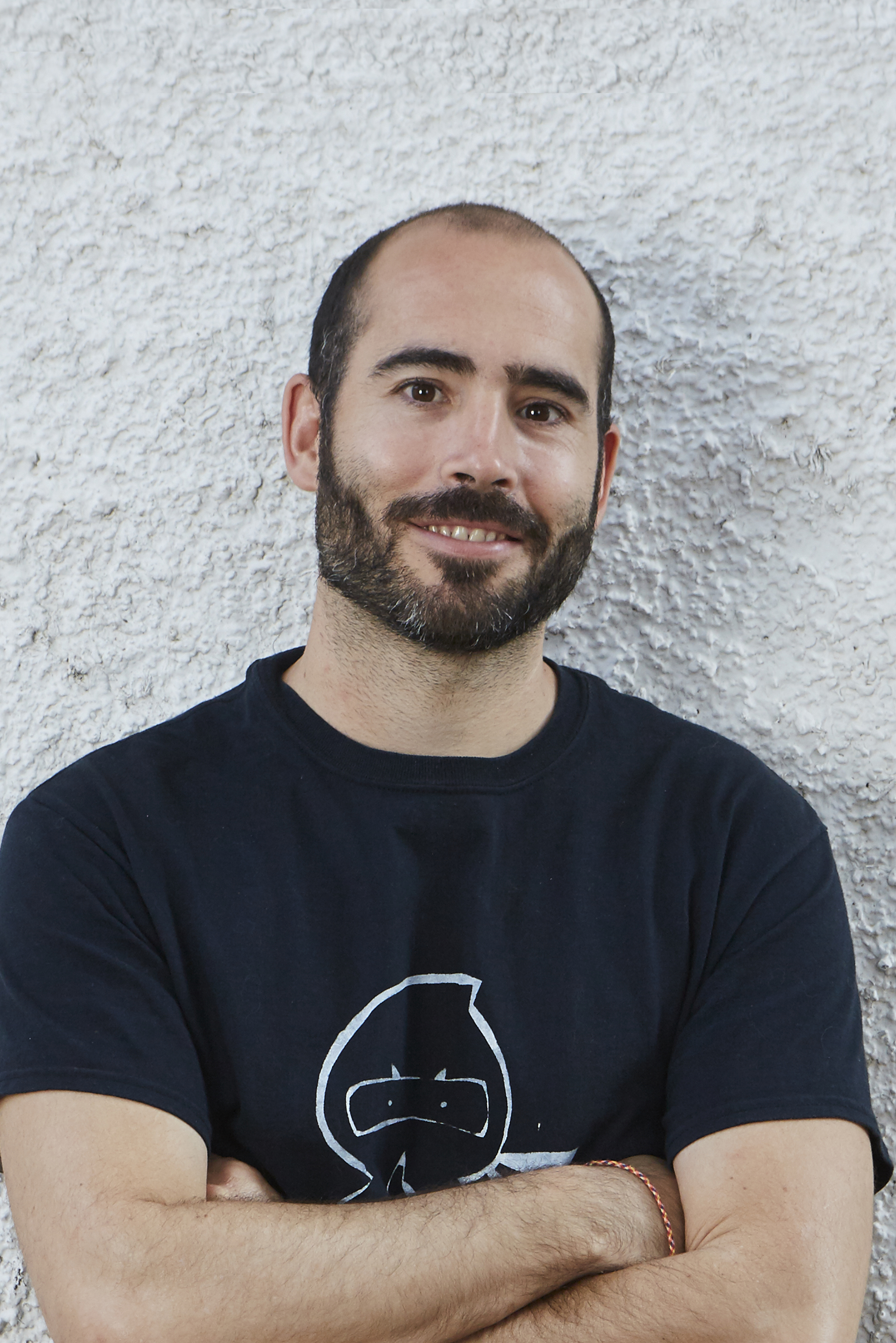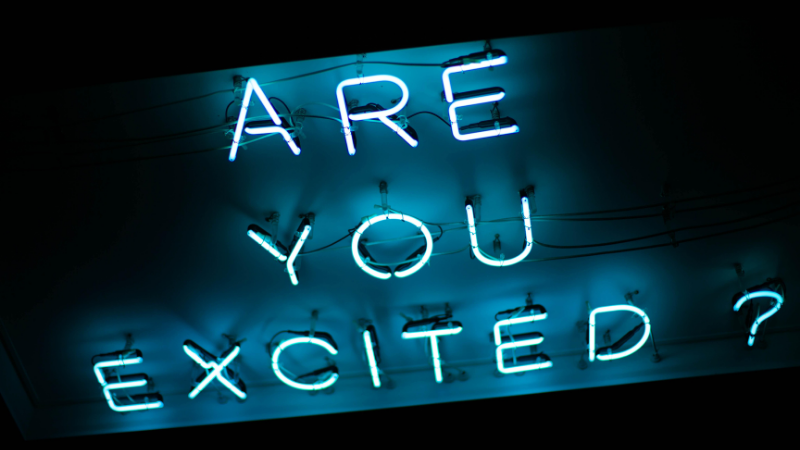 Don't miss out on our biggest update of the year and 2022 has been exciting for Team Ticketsolve. Our new projects make a positive impact on each member of the Ticketsolve Community and we're delighted to share our news and reveal some of the big items we've been working on during the first half of this year.
We are Nearly Ready to Launch Two Exciting Integrations!
We are continuing to test our Ingresso integration that will allow you to sell tickets on over 100 other ticketing distributors such as Ticketmaster, Trip Advisors, Get Tickets and many more, via our API. Ingresso has an ever-growing list of eCommerce retailers, travel agents and tour operators to help make sure that no ticket goes unsold.
We are currently integrating with crowdEngage which is a really clever tool to help you communicate better with your customers before they attend an event. Their services include pre-show reminders and tickets via text, mobile tickets that can be shared within groups, the ability of real-time bar orders, and much more. We are nearly there with linking everything together, so keep your eyes peeled for updates on this soon.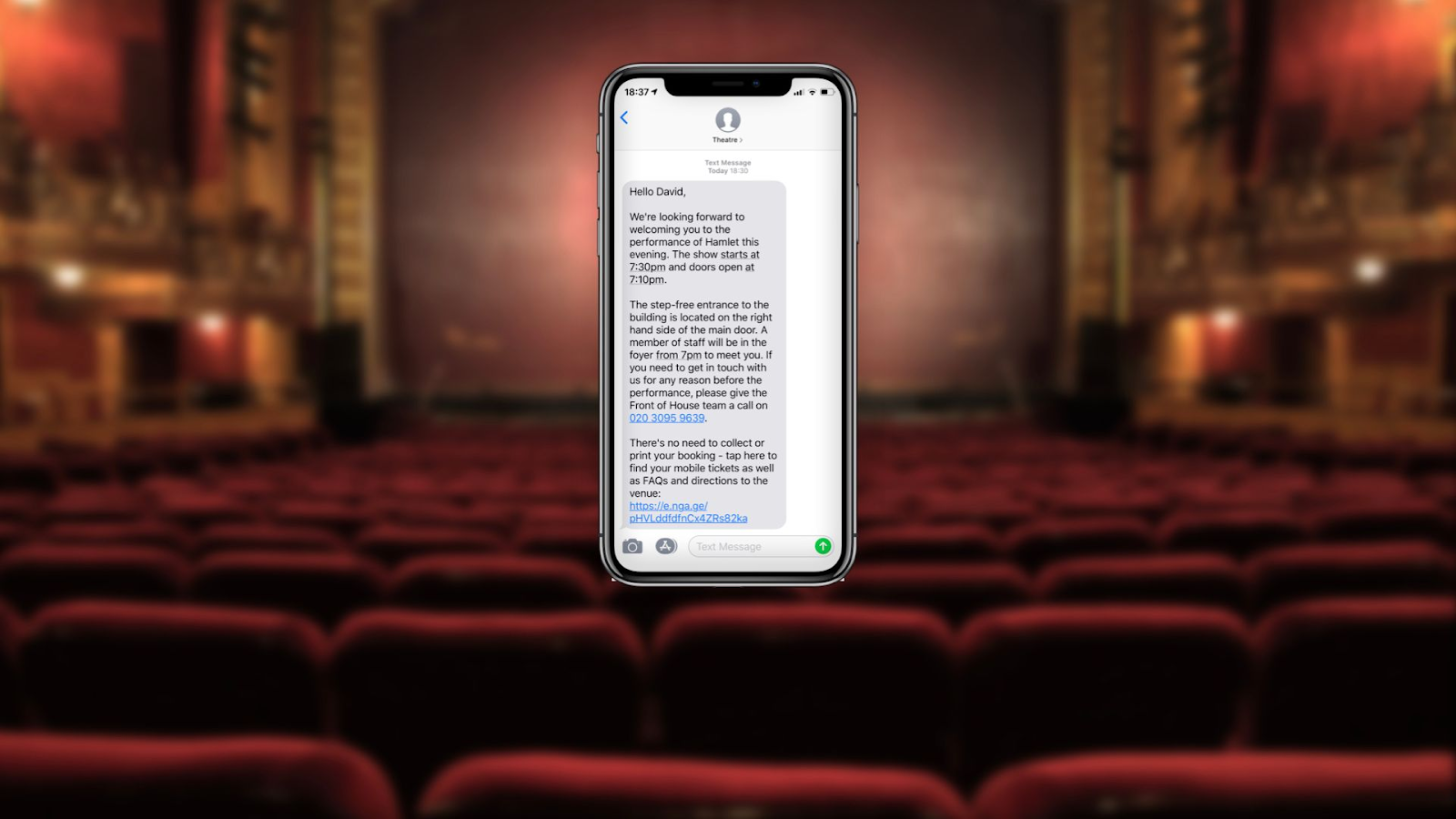 We are Delighted to Join the STAR Family as Their Newest Members
Ticketsolve have just become the newest members of STAR (Society of Ticketing Agents and Retailers). STAR has been at the forefront of cross-industry initiatives to improve consumer confidence, make ticket buying safer and combat ticket fraud.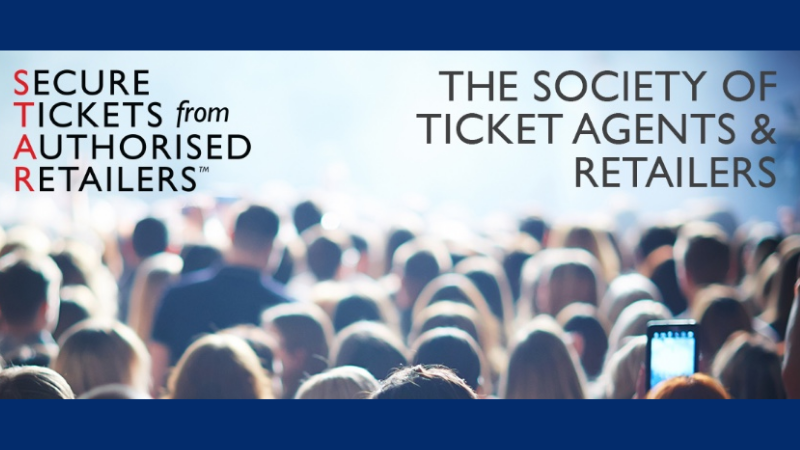 Welcoming Lots of Amazing Organisations to the Ticketsolve Community
We've had an amazing start to the year - over 18 new organisations have joined the Ticketsolve community. We are so proud of Our Community which has over 335 organisations. You might recognise a few of your neighbours joining our wonderful community!
Utilising the Ticket Levy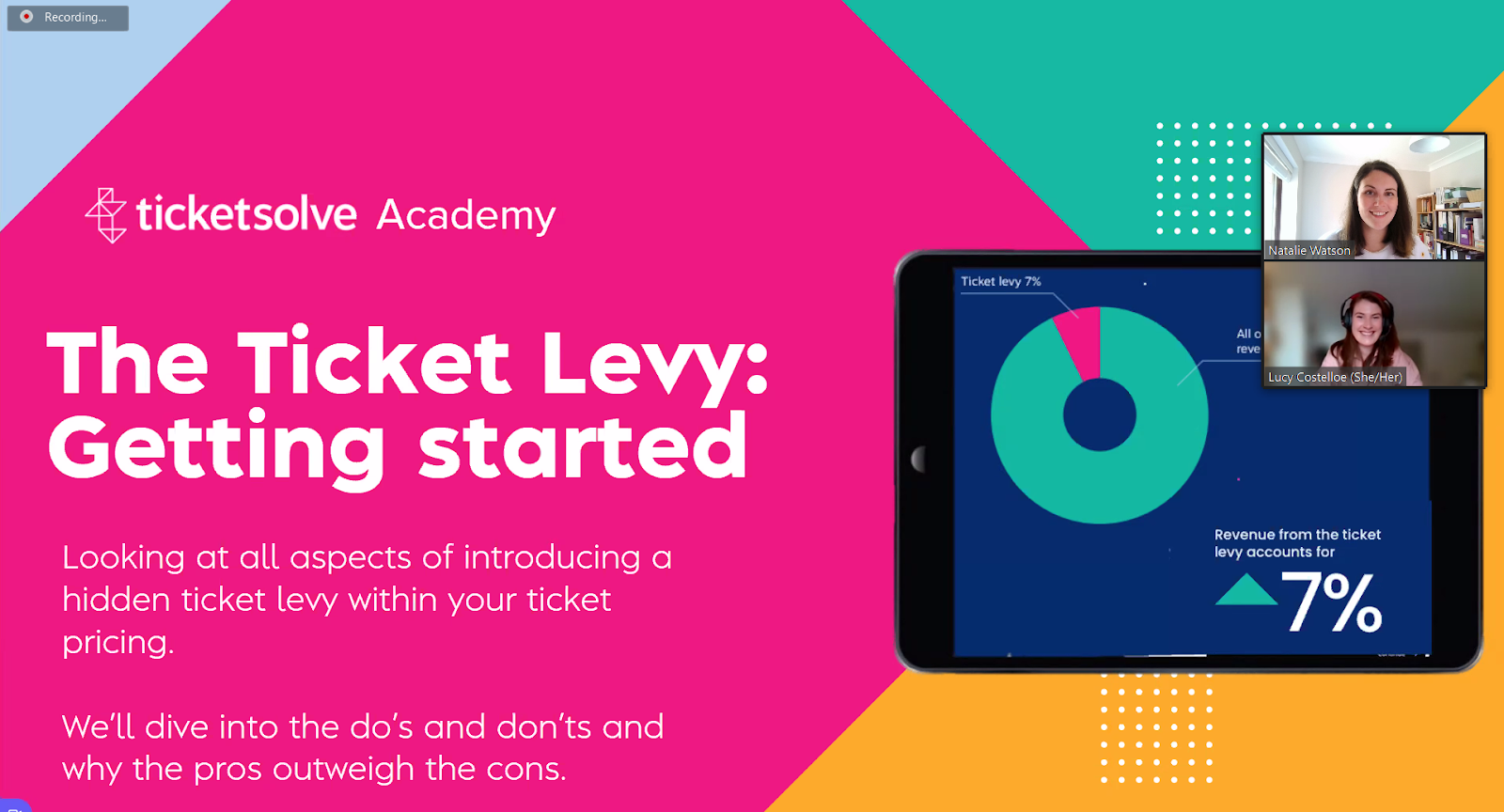 We have been conducting a massive project in the past month looking at the Ticket Levy as the ultimate tool for supporting organisations with rising costs. Take a look at our latest blog to find out how your organisation can start benefiting by using this easy feature.

Our Team is Growing and Growing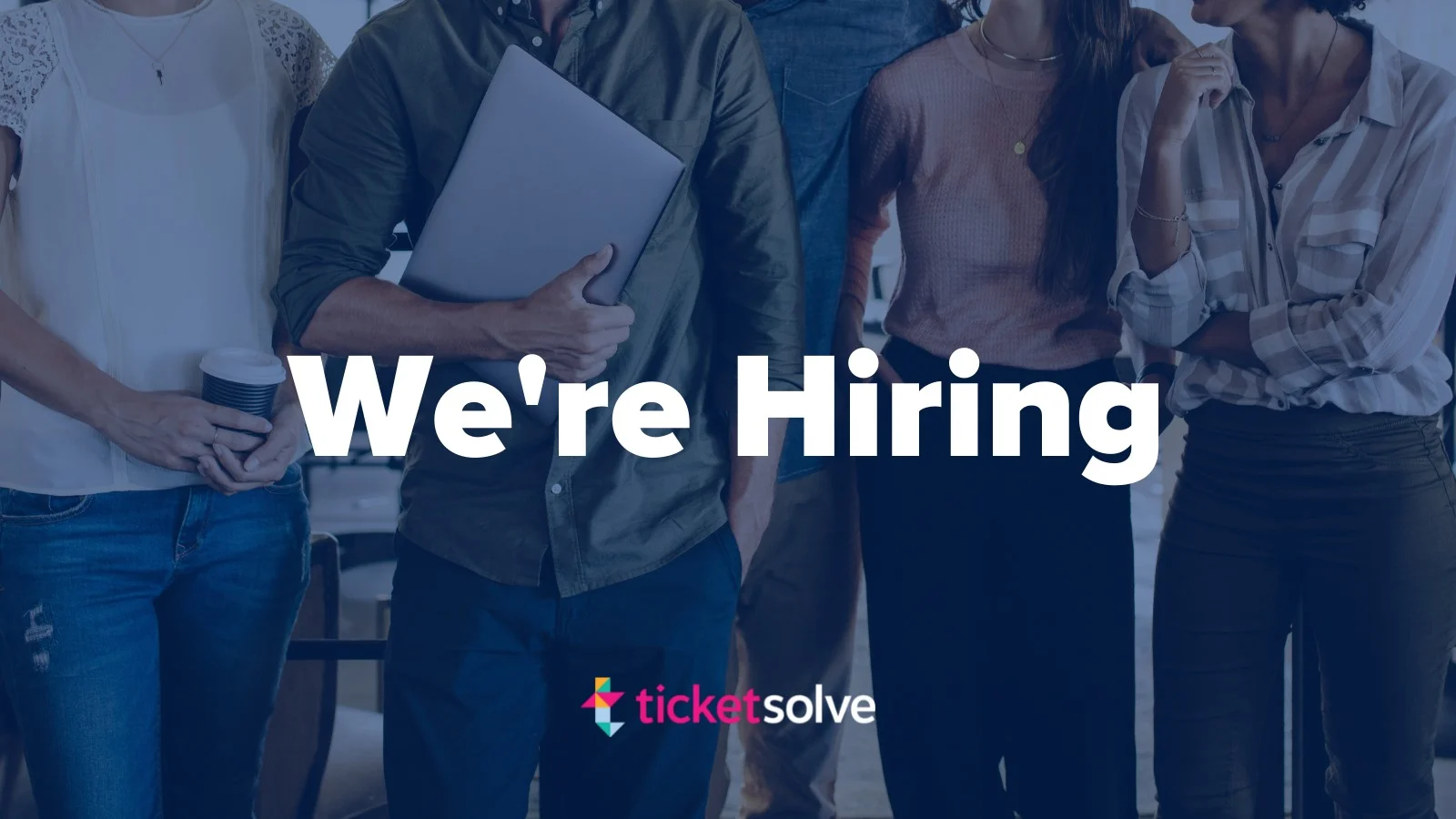 In the last month, we've just appointed Emma, our new Operations Manager who will oversee and help continue our exceptional level of support with our onboarding, customer support and support & training teams.
Ticketsolve is growing, we are currently looking for two new support team members who will help us expand the support team. They will be instrumental in providing front line support us to continue to offer every single member of the Ticketsolve Community the same level of attentive support. Sound like something you might be interested in? Take a further look at the roles on offer below!
Key Responsibilities:
Supporting and assisting our customers over the phone and via email daily to answer any queries they may have and solve any issues effectively and efficiently.

Conducting bespoke training sessions to new and existing customers on system functionality both remotely via zoom sessions and in person at our venues (travel will be required).

Being the main point of contact for new customers coming onto Ticketsolve as their ticketing provider and overseeing the task management throughout the onboarding process.

Maintaining and consistently developing a working knowledge of all aspects of Ticketsolve; such as system functionality and the hardware used such as printer configuration and scanner set-up.

Creating knowledge articles on our Help Desk about Ticketsolve features and functionality

Collaborative working within the Support team and other departments to ensure projects and deadlines are met successfully.
Requirements:
At least 2 years of customer service experience focused on providing exceptional customer service within a busy work environment.

Confident speaker and trainer - part of this role is delivering training sessions to large groups of people both online and in-person so being comfortable with public speaking is important.

Demonstrable problem-solving abilities and experience of troubleshooting as part of a role.

Excellent interpersonal and communication skills: verbal and written.

A drive and passion to work collaboratively to help push projects to completion.

The ability to work unaided and independently to complete tasks to deadlines and assist in a busy team environment.

Pro-active nature and a positive work ethic - a dedication to our company values and growth in an exciting and busy time for the company's expansion.
Applications and Deadline
At Ticketsolve, we are committed to diversity in the workplace and we value diverse voices. We know the best workplaces are those with diverse voices and diverse histories. We welcome applications from everyone. However you identify, if you think Ticketsolve could be the right fit for you please apply—we would love to hear from you!
Please email your CV and Cover Letter to careers@ticketsolve.com before 5pm Friday the 10th of June. First round Interviews will commence from 15th of June and will take place via Zoom.
Explore Blog
Sign up for regular updates
You may also be
interested in...