Implementing a Ticket Levy in Your Organisation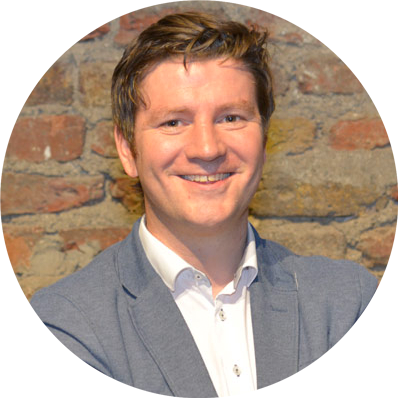 April brought better weather (controversial), longer days and big spikes in the cost of living! We speak with customers every day and we've picked up on some of the new challenges facing the Ticketsolve Community. Our first tip looks at incorporating a ticket levy towards a development fund within your pricing modules.
Something our team have been chatting about internally is simple methods which can be implemented quickly through Ticketsolve to support your teams with the pressures for additional funding and development opportunities.
One of these is how you can use Ticketsolve's booking charge feature to add a hidden levy within your ticket pricing to increase your venue's income through every ticket sold. Introducing a simple €/£1 contribution as part of your ticket price, through a hidden charge, can quickly secure additional funding for your venue. Implementing a ticket levy through Ticketsolve is simple. But it's effective.
The beauty of setting up a ticket levy, either a development fund or restoration contribution, is that it is entirely hidden in the breakdown of ticket structure for your audience members so they don't need to worry about additional charges upon checkout.
...even when a ticket is added to the cart, this booking charge continues to stay hidden within the ticket price.

The Ticket Levy has allowed Liverpool's Royal Court to refurbish the building, be successful with match funding and support their youth theatre programme
Incorporating a ticket levy as part of their refurbishment capital campaign has generated over £1 million in additional funding for Liverpool's Royal Court. Recognised as one of the leading production houses, prior to 2018 Liverpool's Royal Court did not receive any external funding from the Arts Council of England or their local authority. Over the years, their team has had to look at every aspect of the theatre and identify new strategies to derive more income from funding*. Liverpool's Royal Court successfully utilise a levy to instigate redevelopment funding and the results have led to the build of their new studio venue.
From inside charges set up through Ticketsolve, Liverpool's Royal Court has generated over £1 million in funding. This revenue is being used in two ways: to redevelop the building, as well as provide evidence of match funding for funding bodies who require that Liverpool's Royal Court raise partial sponsorship themselves.
Communicating the hidden ticket levy to your customers
It is important to consider when and where you will communicate the hidden ticket levy to your customers. Although it is built into the ticket price that they see, we would recommend checking the regulations in your country regarding how hidden charges must be communicated to customers. For example, including it in your show description and each ticket price description.
it's also worth considering the timing of when you implement the hidden levy. An ideal time could be when you launch a new season, so that you can tie in the increase in the ticket price, and communicate to your customers how important it is to make sure the prices you charge are fair, but also allow your business to be sustainable.
Refund policy, Ts & Cs, and contracts with promoters
Whether you are going to refund the hidden ticket levy to customers in the case of a show cancellation, how to incorporate the levy into your terms and conditions, and in what capacity this will affect the contracts you have with promoters and how payments are split are all worth considering before you implement the levy.
Explore Blog
Sign up for regular updates
You may also be
interested in...