Ticketing Professionals Conference: See you there!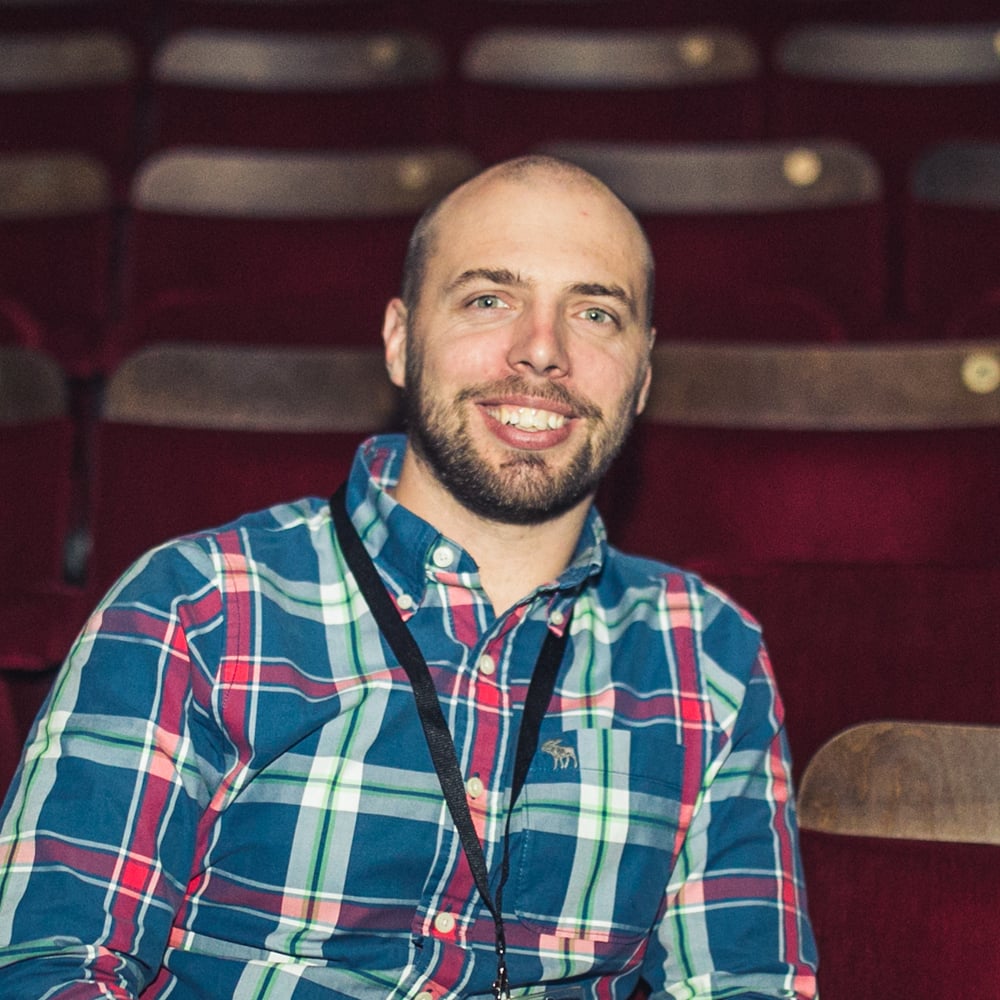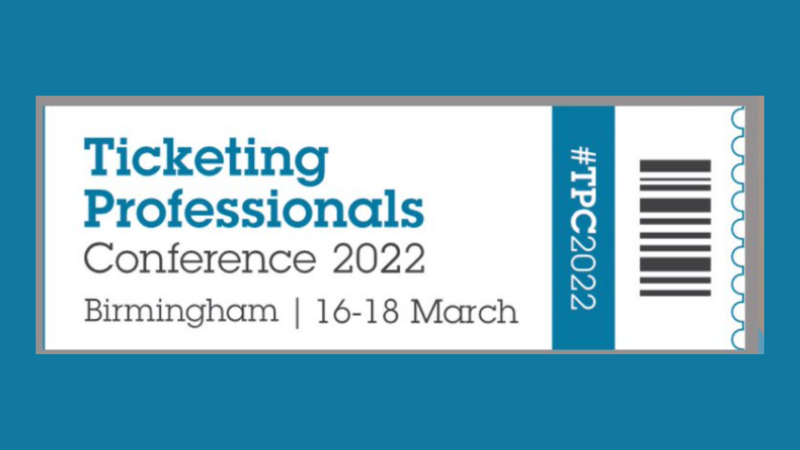 Looking forward to #TPC2022 where we will be joining over 450 ticketing and marketing professionals in Birmingham this March.
---
We are delighted to be sponsoring the UK's largest gathering of ticketing and marketing professionals next month in Birmingham. Ticketing Professionals Conference (or TPC) is an educationally-led event focusing on innovation, best practice continued improvement in the entertainment ticketing sector.
With the full schedule now live, we are looking forward to two full days of sessions, mixers, and networking opportunities. There's currently over 450 delegates registered and it's not too late to book your tickets if you're interested.
Join me on Thursday, 17th `March at 15.40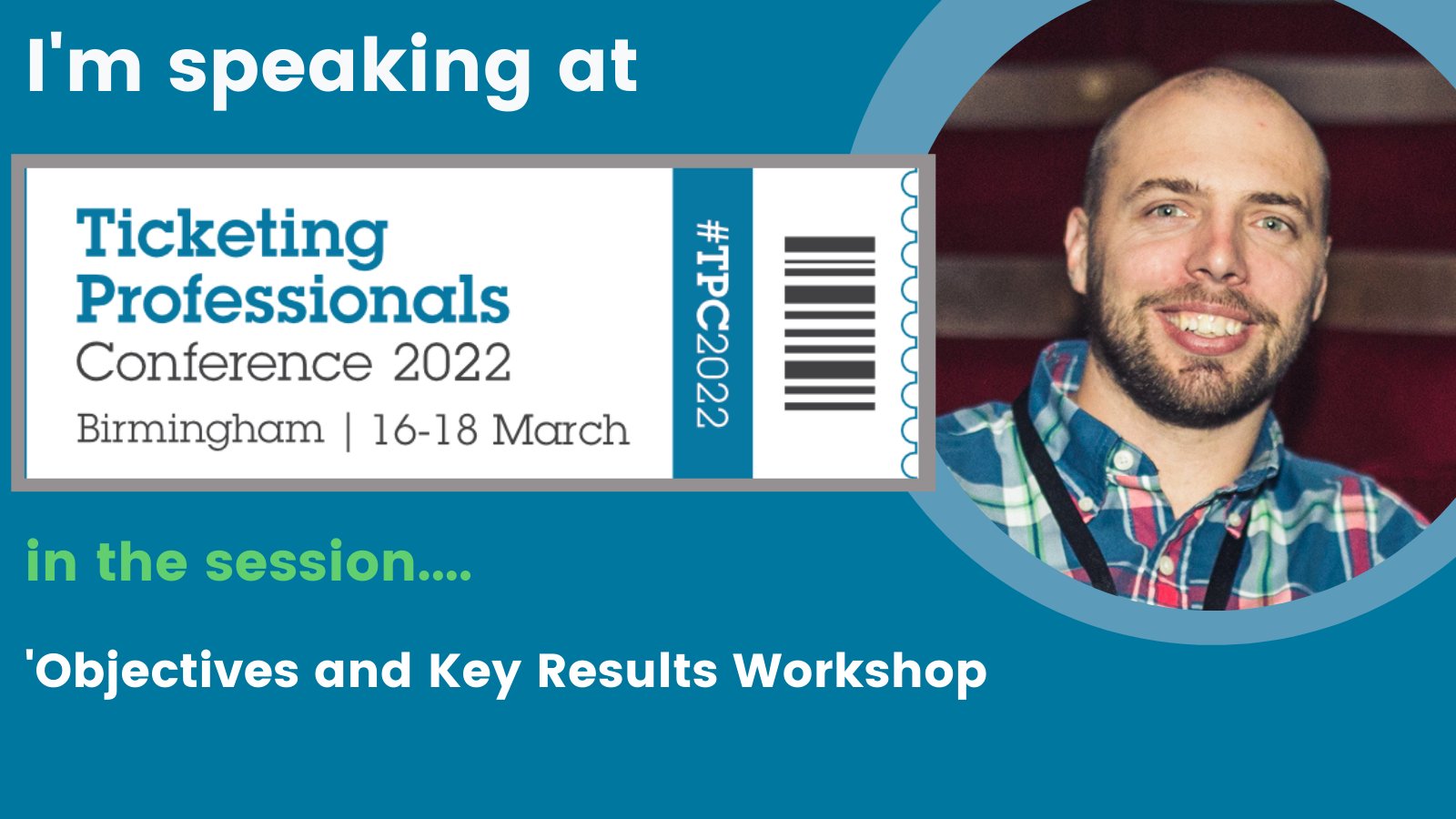 On Thursday afternoon, I'll be hosting the session 'Objectives and Key Results Workshop'.
Whether your main focus for the next six months is building or rebuilding loyalty, identifying digital fundraising opportunities, or controlling mass rescheduling of events, setting clear objectives with measurable results will ensure that your team begins to rebuild and grow your offering.
With many uncertainties and unknowns, planning at the moment can feel overwhelming. Nick will show you how you can push your organisation's individual objectives to plan a clear roadmap for the next six months and most importantly, to track progress and measure results.
We're taking a simple framework and tailoring it for theatres, museums, galleries, and venues so that you can reach your potential and deliver your mission.
Don't miss our session on Friday, 18th March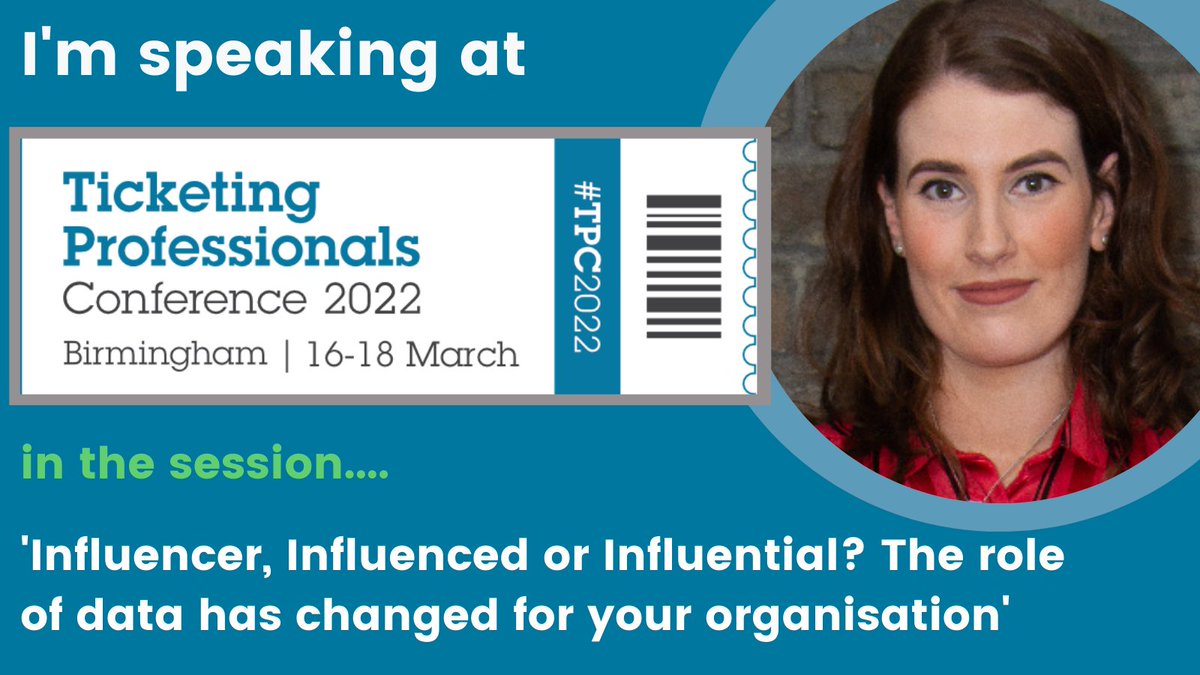 Influencer, Influenced or Influential? The role of data has changed for your organisation
What type of place would the world be if your organisation vanished tomorrow? Data provides organisations with primary metrics around monitoring 'success' but the information that your team works aimlessly to capture has an augmented role in understanding and measuring the value of your offering.
While it's easy, and also entirely flattering to get caught up in the vanity metrics of what our ROI, TBL and KPIs are telling us, data can influence decision-making processes in various ways.
Whether you use data to influence your decisions, or if you consider your data to be influenced by the decisions you make, it's a key component to helping your team ensure that everyone stays on track in the most challenging circumstances to ensure the sustainability of your organisation.
There will be lots of opportunities to catch up with members of our team. Make sure you stop by the Ticketsolve stand in the reception area for a very special treat!
Explore Blog
Sign up for regular updates
You may also be
interested in...