Ipswich Create Ukraine Donation Appeal in Ticketsolve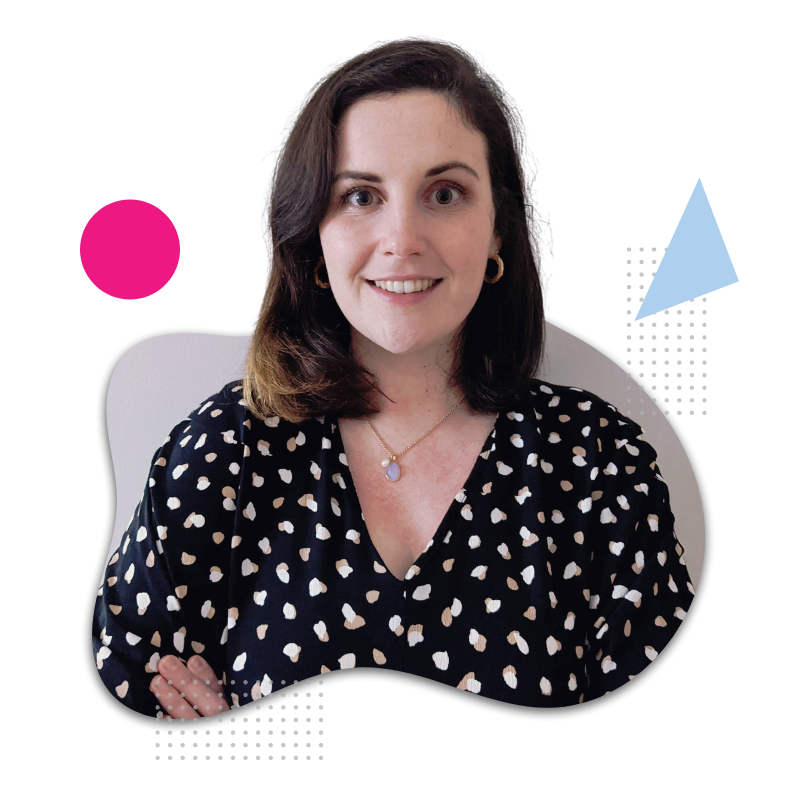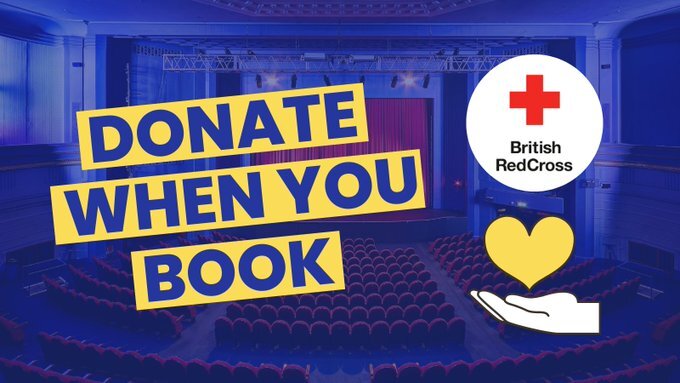 The arts industry is never ones to stay silent. Arts and culture help shape our dialogue and help us confront our societies and humanity in profound ways. The arts are often the first to stand up and offer support and solidarity during times of crisis.
Solidarity with Ukraine
Within days of the Russian invasion of Ukraine, arts organisations across the UK and Ireland reacted by cancelling performances from Russian artists and companies. Other theatres like Fisher Theatre in Bungay, The Roundhouse Theatre, Lyric Theatre, The Cockpit and many others have hosted special performances to benefit Ukraine.
And as The Stage reported: Nearly 50 European cultural networks – representing thousands of theatres, arts festivals and venues – have pledged to receive and host Ukrainian artists and to stage performances and events in a show of support for the country.
All of these efforts demonstrate the true spirit of humanity within the arts and culture space and show how quickly the arts are ready to respond to communities needs. No doubt, many other organisations are looking at how they can help and support the people of Ukraine as well.
We wanted to take a moment to share one such story; perhaps it might inspire other arts organisations to do the same.
Like so many others, Ipswich Theatre had been watching the tragic events unfold in Ukraine and wondered how they could offer help in this desperate time of crisis. They came up with two avenues of support.
Showing solidarity through lighting up their venue.
Direct action through fundraising.
As a Council-operated venue, Ipswich don't take donations themselves, but knew that Ticketsolve's donation functionality could offer a direct and powerful opportunity to prompt customers to give during their online booking journey.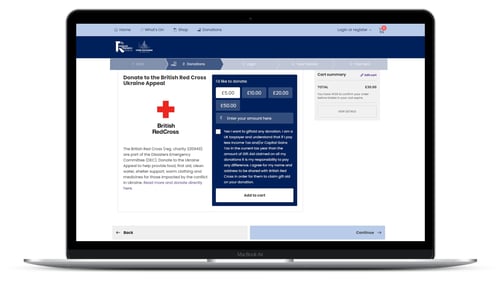 How they did it
Step 1: Choose the Charity.
First thing to do was to choose a charity that was offering support. Ipswich decided that the British Red Cross' Ukraine Appeal was their best option, ensuring that donated funds would go directly to support those in urgent need. The Red Cross is supplying food, first aid, medicines and other vital humanitarian aid to Ukraine. They also have proven track record of efficiently and effectively assisting those in need during war times.
Step 2: Set up the Fundraising Appeal
Next job for Ipswich was to set up the fundraising appeal within Ticketsolve. As Peter Ling, Shows and Finance Manager at Ipswich explained, "It took 10 minutes to set up the fundraiser within Ticketsolve. The donation prompt appears during the customer's booking journey at just the right moment. It couldn't have been easier."
The donation appeal is automatically displayed during the customers online booking journey and is of course optional. The website appeal is clear, straightforward and easy to use. This clean, simple yet impactful design is one of the most effective ways to get people to donate.
The Results: 200 Donations in Just 5 Days
In under 5 days, Ipswich had nearly 200 donations – with over £1000 in donations in the first two days; a testament to the generosity of the audiences in Ipswich.
As Peter Ling put it when sharing Ipswich's story,
"I hope that sharing this prompts other venues to explore this option themselves. Let's kickstart a wave of generosity throughout the Ticketsolve community!"
We couldn't agree more. Peter and his team have set up a quick and easy way for their community to support Ukraine.
Want to start a fundraising campaign yourself?
To do this, they have created a donation product specifically for this campaign and listed it on the Donations tab on their Ticketsolve site. This includes a gift aid declaration for UK customers, and a link out to the British Red Cross website for anyone who would prefer to donate directly or get more information on the appeal.
Secondly, and importantly, to make it easy for customers to make a donation alongside their ticket purchase, the 'prompt' tag has been added to this donation product. This means that when a customer adds tickets to their cart and goes to checkout, they'll be prompted to add a donation as part of the checkout process and can pay for their donation and tickets all together.
If you'd like to learn more about how to run your own fundraising campaign through Ticketsolve, take a look at our Focus on Fundraising Academy session. We've also put together a step-by-step article on creating donation products and prompting them at checkout.
As always, you can get in touch with us and we'll be happy to help!
And if you are in Ireland, Theatre Forum has some great advice and guidance on how organisations can get involved and help.
Explore Blog
Sign up for regular updates
You may also be
interested in...