Ticket Scanning Made Simple: 5 Scanner Recommendations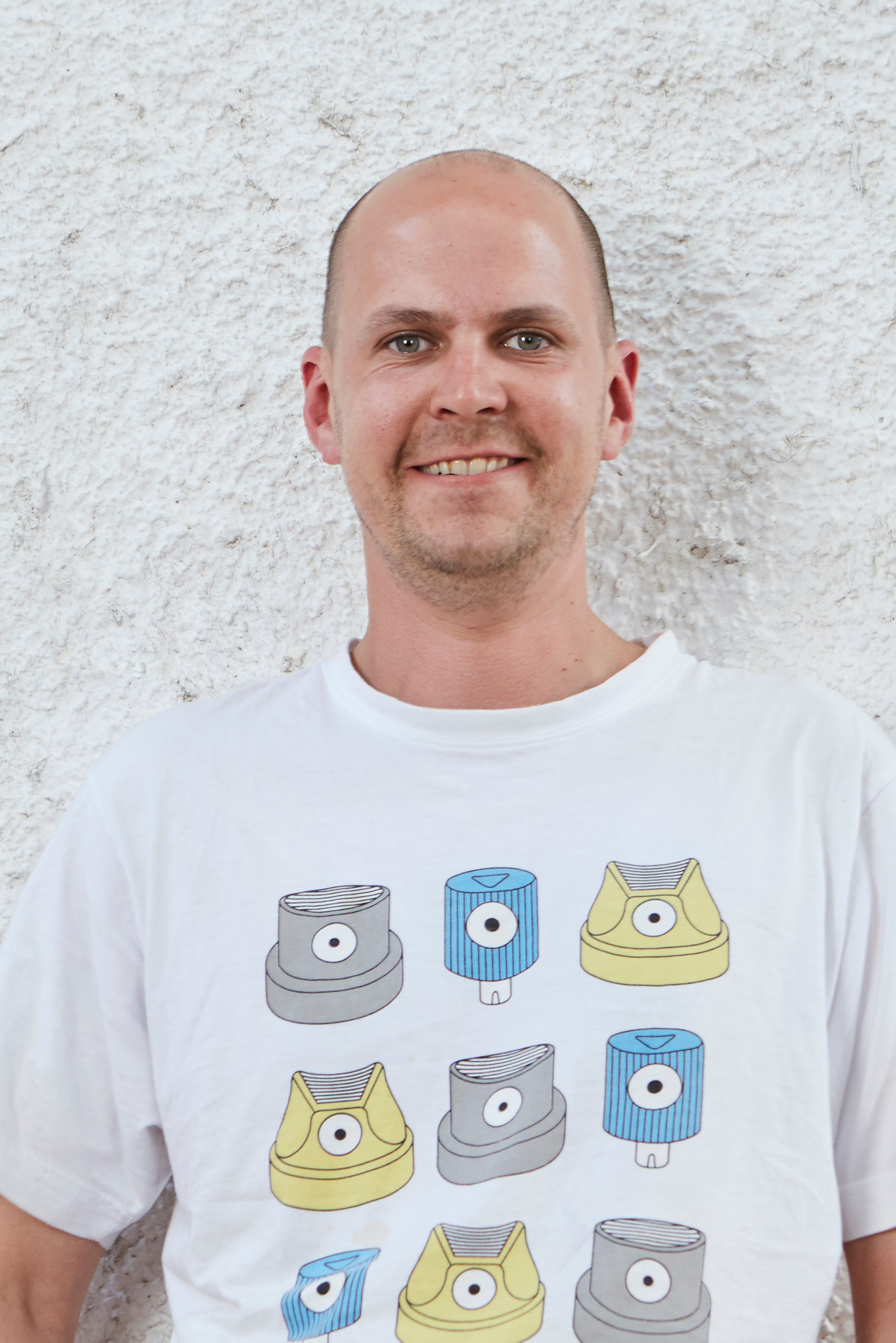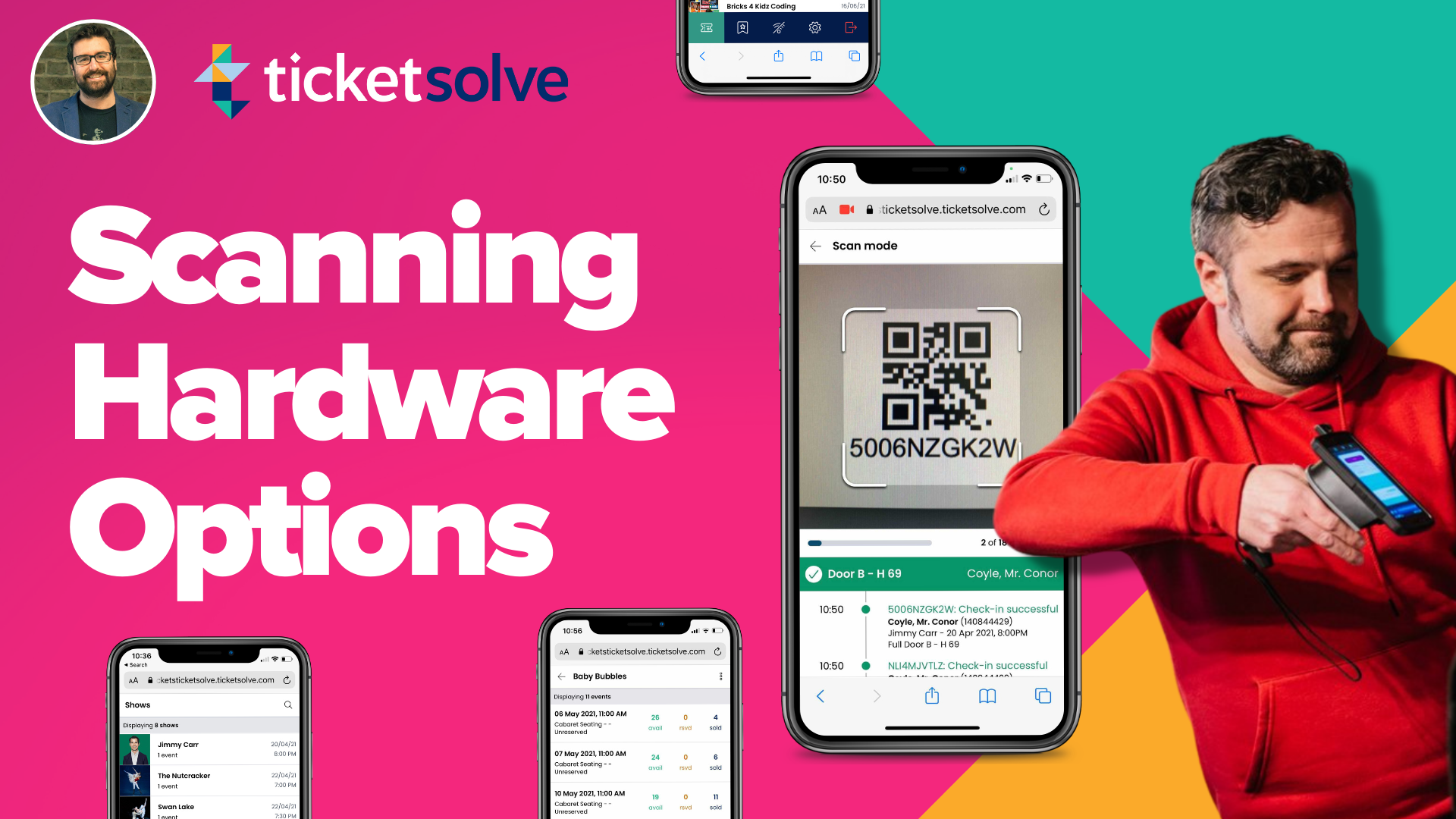 More and more members of the Ticketsolve Community have been considering introducing scanning into their organisation. We've seen questions on the Ticketsolve Community Facebook Page, ticket enquiries into Zendesk, and also had some interesting calls with your teams about investing in scanning. This month, we dived into a new scanning project! We knew there was only one person for our scanning project! So we sent Conor deep into the world of scanners and let's just say after trailing and testing multiple devices, he's rounded up the pros (and cons for total transparency) of his 5 favourite scanners. Using the Ticketsolve Checkin App is now easier than ever after a series of improvements and advancements (thank you to our amazing Development Team) but it is important to understand the technicalities so that your scanners don't let you down on the evening of a show. Take a quick read and hopefully, find the perfect match for your team's requirements!
1. Use the camera from a device
The quickest and easiest way to start scanning is to use the camera on a phone or tablet. Once logged into the Checkin app (YOURACCOUNTNAME.ticketsolve.com/checkin) you can select the Use Camera option in settings and literally be scanning in seconds.
If purchasing phones specifically for this, any should do but we recommend anything from the Motorolla Moto G range. Specifically Moto G6 or newer (G11 due Feb 2022 at time of writing). Moto G6 or G7 are very reliable phones with great battery life and very good value.
Best practice with the Checkin app is scanning online so if you have access to wifi, a sim free phone will do the trick. If you don't have wifi or reliable wifi, you can of course use 4G or 5G data via a sim card instead.
Please note: the Checkin app does have offline functionality too. Battery life can be problematic if scanning for a prolonged period and actually scanning tickets can be more difficult/slower depending on factors like available light and how tickets are presented for scanning.
General information on using the Checkin app here.
2. Saveo Bolt 2D
In the recording above I demoed an older version of the Saveo 2D scanner that we have been successfully using for years. There's a new updated version called the Bolt 2D that is a very quick and reliable scanner with great battery life (30,000 scans on a single charge). This needs a separate phone to log in to the Checkin app so you are best to discuss that with Saveo before ordering as it's possible to get bespoke holders for certain phone models. The Bolt does come with a universal holder as standard however.
Biggest Pro: Speed and ease of scanning both physical and on screen tickets
Biggest Con: Connectivity issues with phone and scanner can happen over time
3. Datalogic Memor 1
A similar gun style scanner to the Saveo is the Datalogic. This device is more compact and comes with an inbuilt Android device so there's no need for a separate phone. More information on the Datalogic is available here and you can also enquire directly via tls-uk@tls-bocasystems.com - we have several customers successfully using these scanners at the moment. The screen is a little small and makes navigation on the app ever so slightly difficult but it really isn't a big deal. Once logged in and ready to go, it scans away very well.
Biggest Pro: Very neat unit, light, easy to hold/use and works out of the box
Biggest Con: Overall it's slightly slower than all others tested. Not enough for it to cause any real issues however.
4. Saveo Pocket Scan 2D
The pocket scan works in two ways, as a handy bolt on to a phone or tablet or as a standalone 'self scan' unit. As the prospect of socially distanced scanning evolved last year, we got one of these from Saveo (thank you!) to see how well it would work as a standalone for patrons to scan themselves. It works ! However it does mean you are relying on them to manage it themselves (with some close by encouragement/orders from a staff member no doubt).
Biggest Pro: Good value for money
Biggest Con: It goes asleep when inactive for a couple of minutes so someone needs to physically press it to come back to life.
5. Janam XT30
This was a new one on us and came to our attention from a customer who went on their own scanner research hunt. Thanks Anne! Thanks also to Janam for providing a couple of units for testing. The XT30 is an Android device cased in a ruggedised scanner and feels essentially like a slightly larger phone when holding. It has a very handy strap for security and is a very solid and reliable scanner. The Android device can also take a sim card giving the option for 4 or 5g data. For UK enquiries see Hub-Autoid or direct contact via paul.woods@hub-autoid.co.uk | +44 1509 357080 and for Irish enquiries please see Cardlogic or direct contact via seamus@cardlogic.ie | +353 56 7712650
Biggest Pro: Extremely quick and easy to use, works out of the box
Biggest Con: We haven't come up against one yet
A big thanks once more to all suppliers who have kindly helped us out with this. Ticketsolve recommends all of the above hardware. Please share any questions or experiences you have with talktickets@ticketsolve.com
Explore Blog
Sign up for regular updates
You may also be
interested in...