Tempt New (Returning) Audiences With Knockout Food and Drink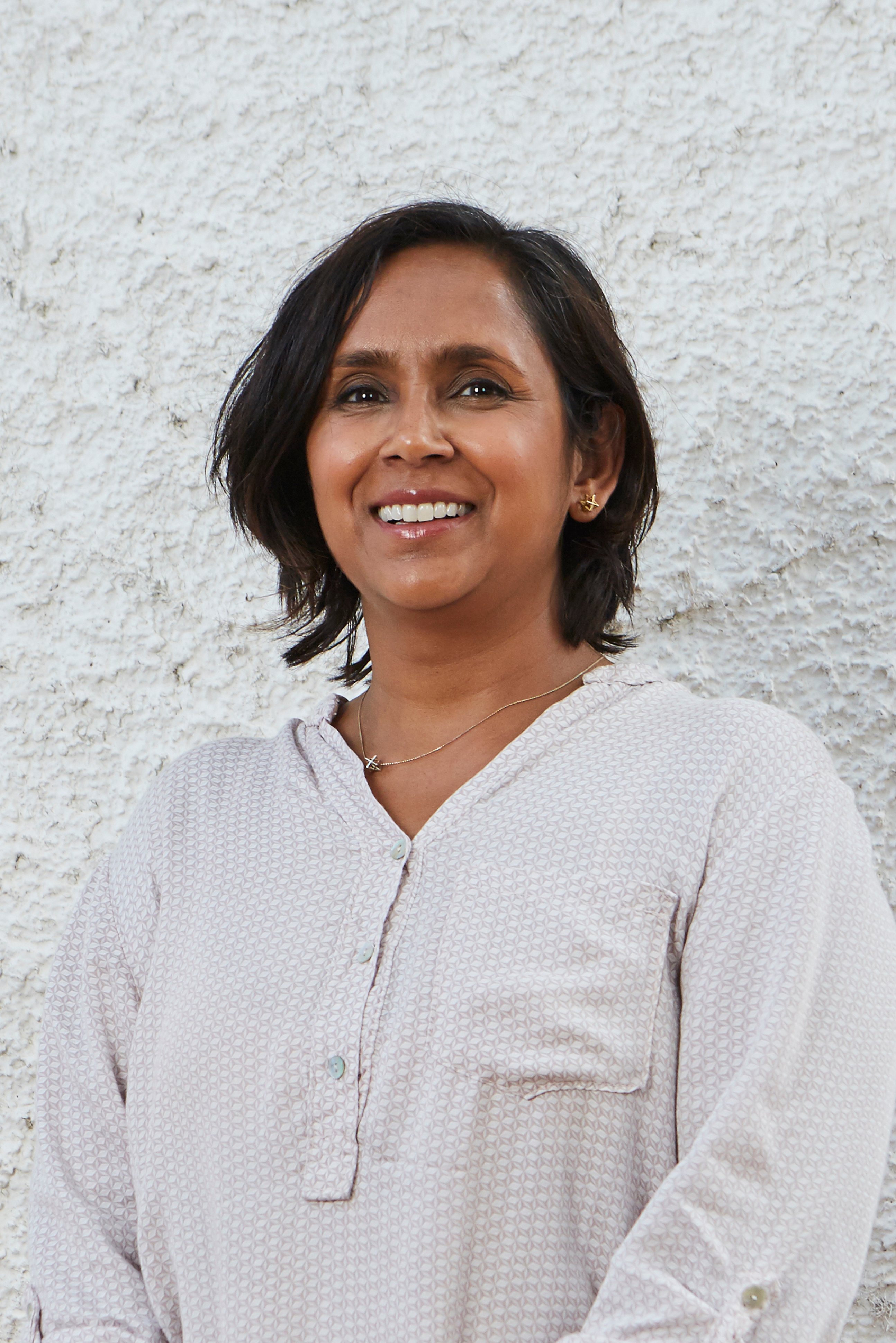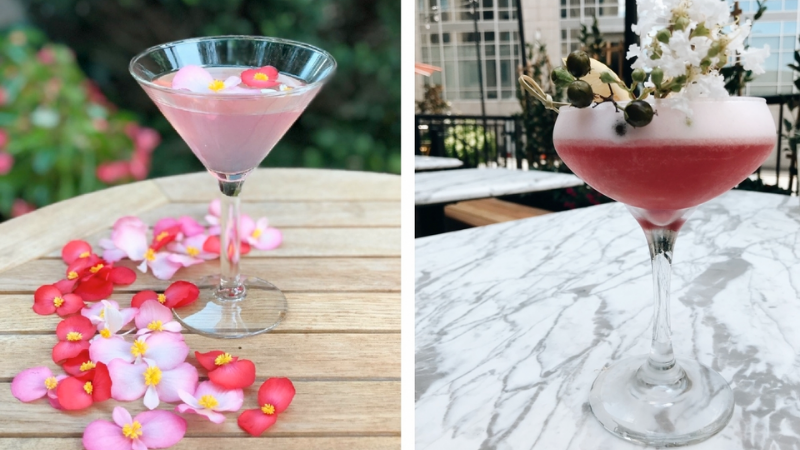 Ahh, food and drink (dry January is over right?) What's a night out without a nice meal and a lovely tipple (alcoholic or not). There is no better way to get your audiences back in with refreshed, fun and delicious menu and bar options. Not only does it give audiences the full experience, it can help draw in new audiences too.
Let's be honest. It isn't likely your patrons are visiting you for your drinks and food selection. But if done creatively - it is a great way to entice new audiences, delight your customers - and bring people into your venue. This is especially critical now, when some audience segments might be hesitating to jump back into arts and culture with both feet - while other segments are eager to get in. Fabulous food and drink options are a great way of tempting them in.
Giving a little love and attention to your food and bar menu has a knock on effect for your marketing too. Beautiful food and drink are seriously shareable - and powerfully viral. We can all admit to taking snaps of beautifully presented cocktails!
Here are your tips to get your food and drink working hard for you!
Refresh what you've got
You don't have to come up with a brand new food and drinks menu, but you might consider just refreshing what you already have. It is a perfect time to give your menu a refresh - especially with customers coming back to your venue. Maybe add in more vegan and vegetarian options or consider swapping some items to locally produced ingredients. Make sure your menu highlights these changes so your patrons can see your refresh and not just taste it!
Tie it into a show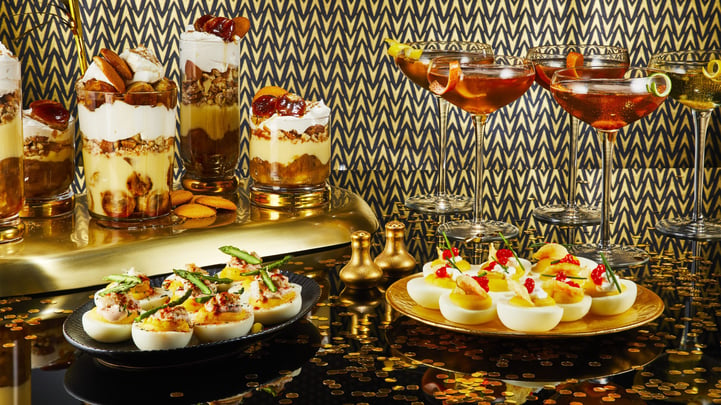 Maybe a full on refresh isn't an option right now - and that is absolutely fine. Instead consider adding in special menu items or cocktail or dessert options that tie into a specific show. Have a show set in the roaring 20s? Maybe consider gin inspired cocktails pulled right from The Great Gatsby. You can even get some coasters printed and tied into the show just for that run for your bar. You can even consider just renaming your current cocktail list with names inspired from the show on a special menu card.
Tie it in locally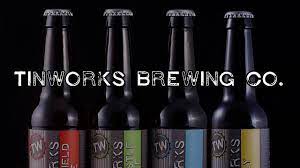 Another idea is to keep things local. Perhaps you can only really offer limited selections are your own bar or cafe. Reach out to local bars, or even set out a competition for local bartenders to come up with a signature cocktail for your venue or a particular show. Not only will this boost your venue's promotion, but also the local bar.
Think about your audience segments
Depending on your audiences different ideas might work better than others. Think carefully about what audience segments you are trying to draw in. Will craft beers hit the mark better than gorgeous cocktails? Perhaps it is something that needs to go show by show. For example, for family events, a great virgin cocktail list and extensive kids menu will go down a treat for families looking to make a special day out.
Be aware of your pricing
Remember to also adjust your pricing to reflect your audiences. Do what makes sense - £22 cocktails might not hit right for a family day out! Liverpool's Royal Court does a great job on meals and create special options for theatregoers. They have found this to be extremely successful for them and a great way to get audiences to keep coming back - and boost their revenues.
Tie it into your marketing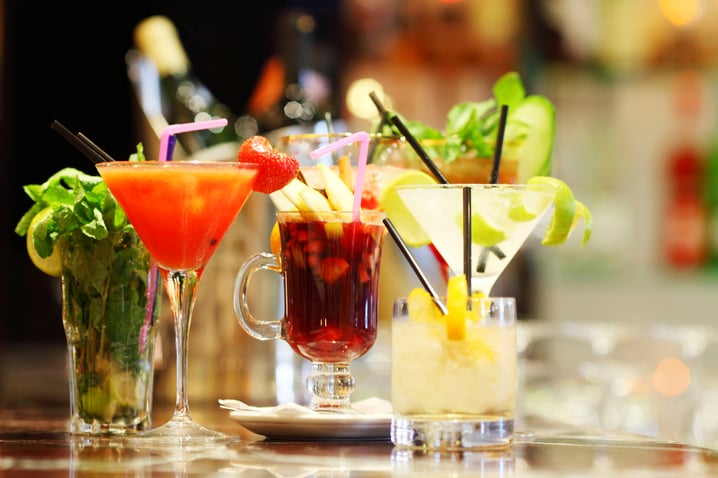 Finally, don't forget to tie everything back to your marketing. Think about a great hashtag for social #roaring20sdrinks etc. For even more powerful PR, share recipes for cocktails, mains or desserts. Encourage your patrons to try the recipes at home and share the results. Don't hold back - food and drink are a great way to boost your marketing!
Food and drink might be the secret weapon to draw in new audiences and keep them coming back for more. Lots of yummy creative options to have fun with and delight your patrons!
Explore Blog
Sign up for regular updates
You may also be
interested in...