Culture Restart Toolkit with Insights Alliance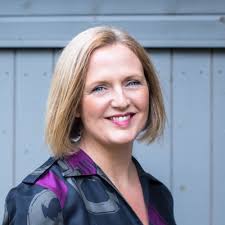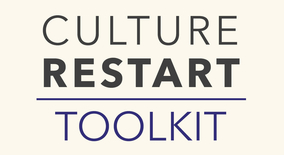 Introducing the Culture Restart Toolkit
Building confidence is crucial to reactivating and retaining audiences who have been told in recent months that cultural spaces are dangerous places to visit.
This toolkit, developed by the Insights Alliance, will help you to respond live to audiences - doing more of the things which build confidence and positive sentiment and rapidly responding to causes of negative sentiment.
This toolkit goes beyond information and interest, into insight. Live data will be accompanied by regular events and reports recommending actions that organisations can take based on the national data.
The data collected during our previous surveys - After the Interval & Act 2 - has informed business planning and audience strategy in cultural organisations across the UK, and has been used to lobby government.
Insights Alliance
The Culture Restart Toolkit is delivered by the Insights Alliance, a group of three prominent UK consultancies who are working together to help the cultural sector gather the essential audience insight needed to plan for a successful recovery and restart:
Indigo Ltd

, who led the After the Interval and Act 2 surveys
Baker Richards, specialists in resilient business models, earned income strategy and audience loyalty
OneFurther, experts in digital analytics, online user research and digital marketing
The Insights Alliance is working in collaboration with The Audience Agency, who will provide analysis and insight into behaviour by Audience Spectrum segments, and comparative intelligence from their current population survey.
The Alliance exists to move beyond data, information and interest - into actionable insight to help the cultural sector recover.
What tools are available in the Culture Restart Toolkit?
We are launching two tools for cultural organisations to use:
Culture Restart

audience tracker

Culture Restart

experience surveys
If you're not sure which of the tools is best for your organisation, or want to discuss in more detail, get in touch with Flo Carr on flo.carr@indigo-ltd.com.
Culture Restart audience tracker
for organisations not yet able to reopen fully
The audience tracker is designed to provide organisations with a way to check in regularly with audiences and track their sentiment over time. It is for organisations not yet able to fully reopen and will help organisations to:
keep audiences engaged and involved during closure
track key metrics around audience intention to attend
gain vital data needed to plan a safe and financially viable reopening
understand variances in sentiment of different audience segments
assess the appeal of many kinds of digital content and willingness to pay for it, both before and after re-opening
Culture Restart experience surveys
for organisations starting to reopen
These pre and post-show surveys are designed to capture audience sentiment before and after attending a cultural experience. They are for cultural organisations that are starting to hold socially distanced events, performances and exhibitions and will help to:
assess success of safety measures and messaging
measure movement in customer confidence levels as a result of attending
understand likely reattendance based on experience
respond to issues which would drive negative word of mouth or reduce reattendance
reassure customers and facilitate open communication
Explore Blog
Sign up for regular updates
You may also be
interested in...