Could Podcasting Be Part of Your Arts Marketing Arsenal?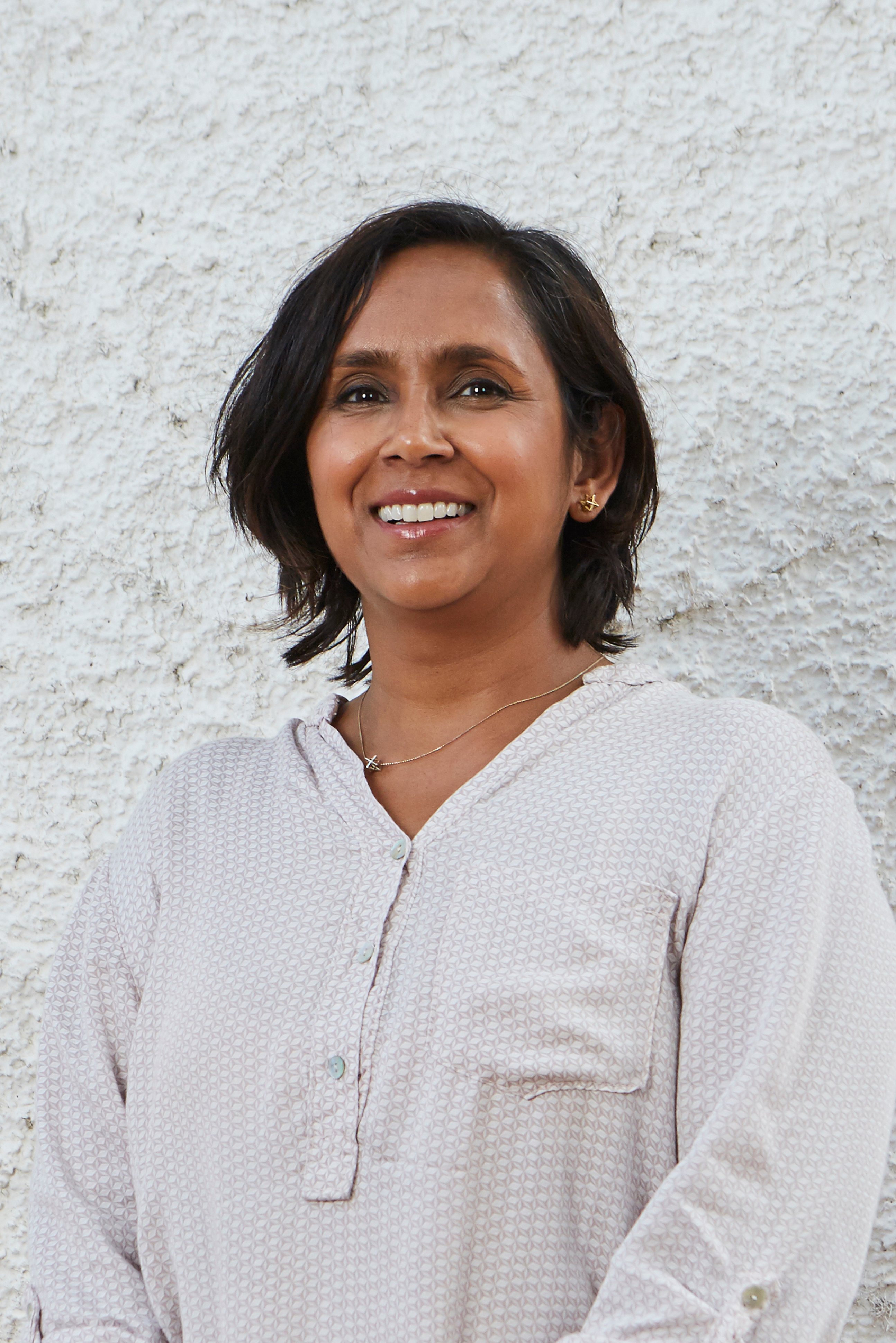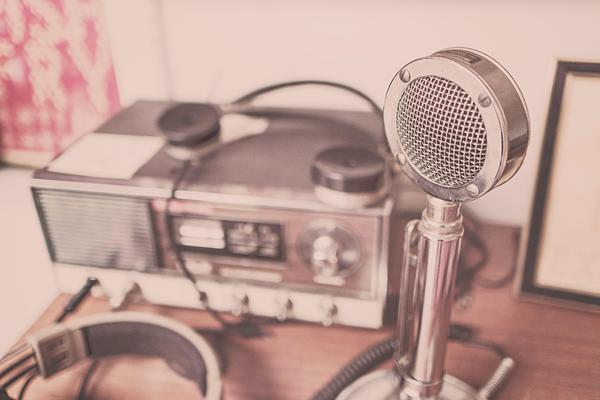 A challenge for any marketer - regardless of industry - is trying to get the attention of those we want to talk to most. How do we draw them in and engage them? Podcasts represent a new opportunity for marketers and one worth exploring as we look to engage and develop audiences.
Podcasts have evolved from radio broadcasts and audio-blogging, and are currently experiencing a serious boom in engagement. In the UK 5.9m people tune into podcasts at least weekly. On average, listeners are spending 3.6 hours listening to podcasts. That is some serious engagement within this medium!
What are Podcasts?
Podcasts (in case you are not familiar with them) are audio downloads. Topics can be wide ranging from fiction podcasts (try The Horror of Dolores Roach or Homecoming for a taste) to non-fiction (This American Life, Serial, Radiolab and Criminal are a few outstanding ones). They can be funny, narrative-based, interview style, how-tos, and even a straight reads from serious news articles (Guardian Long Reads).
While traditionally they are serialised, newer podcasts can be just singular, with each episode a stand-alone from the next. Some are even just one-offs.
Why are Podcasts so Powerful?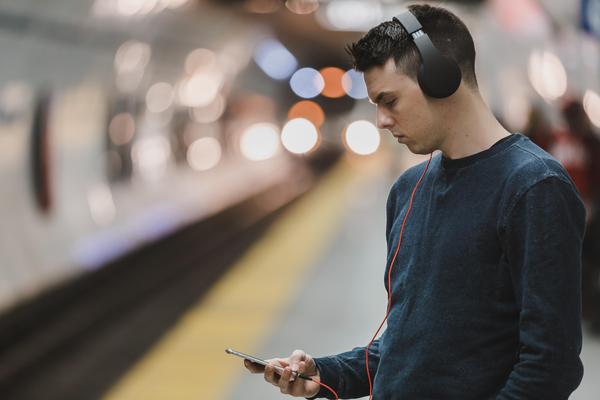 So why are podcasts so powerful? They fit with our modern lifestyle and provide a more authentic voice. We want to hear the voice of the source; podcasts are a great vehicle for this truth. The power in podcasts is many-fold.
The audio format: The mobile audio format means that people can listen anywhere - while doing virtually anything. From driving to exercise to cleaning the house - podcasts can follow you everywhere.

Free: Typically podcasts are free to download or at least only for a minimal cost. This makes it an attractive entertainment and information medium for everyone.

In-depth: Podcasts can go where an ad or a social media post can't. You can really delve deep into a topic with a podcast.

Ad format: Since podcasts are broken up with ads, and consumers are used to this, ad breaks in podcasts are not an issue. Typically you can have a pre-roll, mid-roll and outro ad. But it is about content, so keep ads relevant and to a minimum.

Running time: There are no time constraints on podcasts - they can be as long or as short as you want them to be.

Flexible: You can use them in any way you want, be it informative or entertaining - there is a whole world of possibilities with podcasts.


Plus, podcasts as a marketing tool can:
Drive traffic to your site

Create more brand awareness

Boost search saturation (SEO)

Creates passive consumption of your content

Variety in content marketing

Build loyalty
Podcasts and The Arts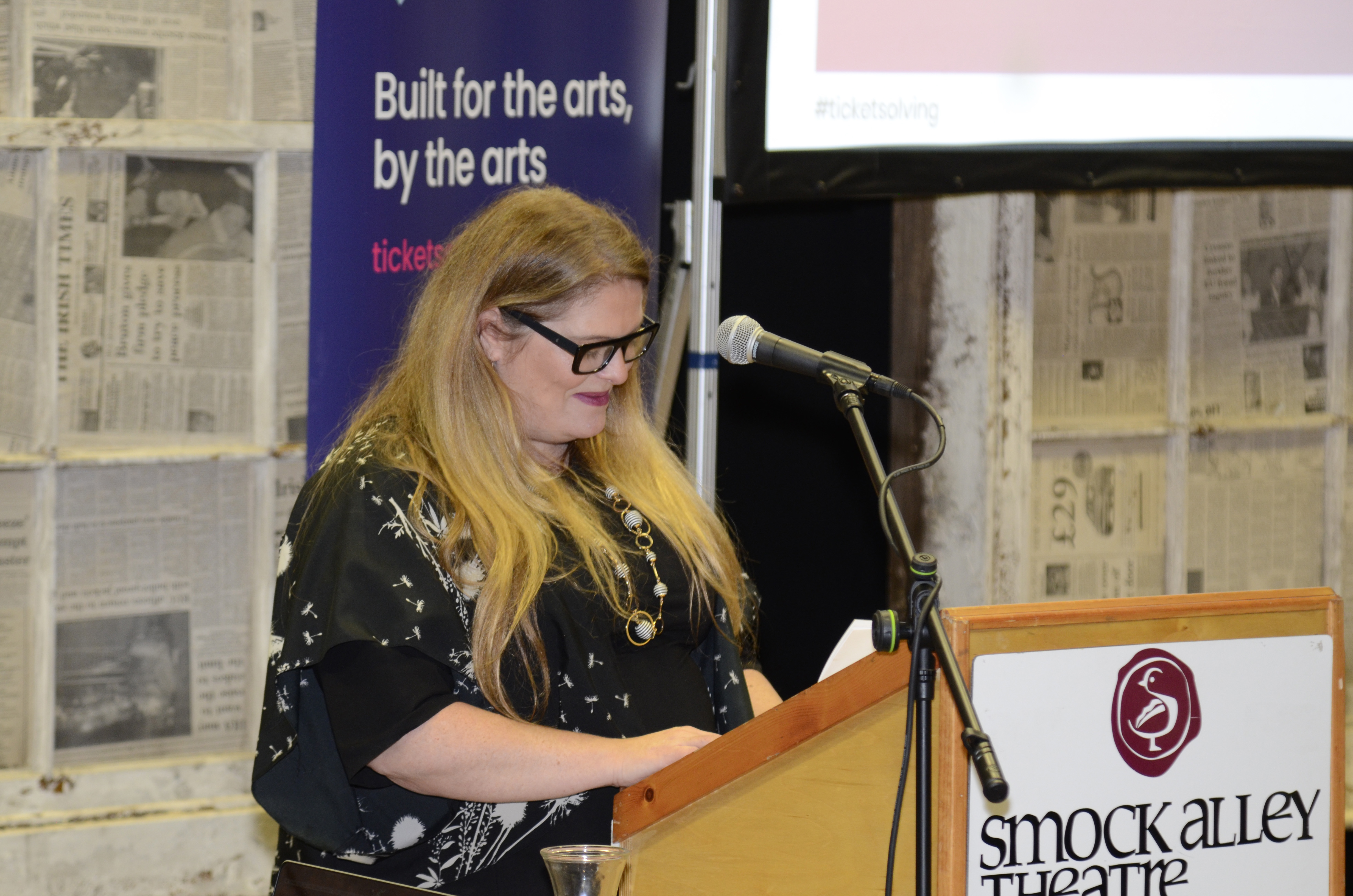 When you think of podcasts you may not necessarily think they are a good channel for arts marketing, but more and more organisations are using them to engage with their customers. At the 2018 Ticketsolve Forum, writer and podcaster Róisín Ingle, gave a keynote exactly on this topic: the rise of podcasting and the opportunities and the capabilities that are possible through podcasting. At the end of her talk, Róisin encouraged arts organisations to create their own podcasts, emphasising, that she like many other podcasters are always interested in hearing about new topics and ideas.
With that invitation in mind, let's take a look at making podcasting a part of your marketing strategy.
Start With Your Budget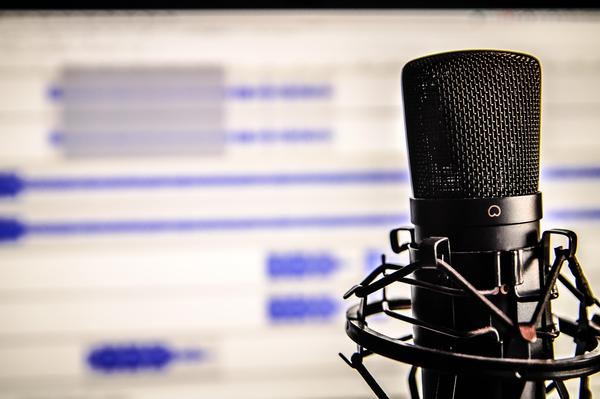 Photo credit: Gavin Whitner
When it comes to experimenting with any new marketing campaigns, we need to be firm about two resources - money and time. Podcasting is not going to be a "lash it up in no time" endeavour - especially when you start out. But the beauty of podcasting is that you are in total control of costs depending on your main goals and objectives - and over time it will get easier to produce.
Before we define and budget out these resources, we need to work from our desired end goals. Do we want to engage with a new audience segment and encourage them to crossover with our member or best customers segment? Are we using podcasts to offer benefits to our members? Or perhaps bringing a story within your organisation to life, like what you are achieving from your fundraising efforts for your community outreach programme within the last 12 months. Whatever it is, make sure that your end goals are measurable and work backwards: who needs to be involved, how much time can you (and they) allocate to this, what equipment do you need and what extra costs might you encounter.
Because podcasts are audio only, at the most basic level you need a decent mic, a laptop to record, and an audio editor. If you want to really improve the sound quality a proper recording booth, or at least a room that has similar aspects would be great. And in terms of production value - that is really up to you. Adding music and good editing is a great way to boost the production value of your podcasts. You may already have the equipment you need, but if you don't - don't worry! Even current smartphones can make great recordings and are perfectly acceptable for podcasts. If you want to spring for a mic there are various affordable phone mics available online (here is just one example).
Where Do You Get Content?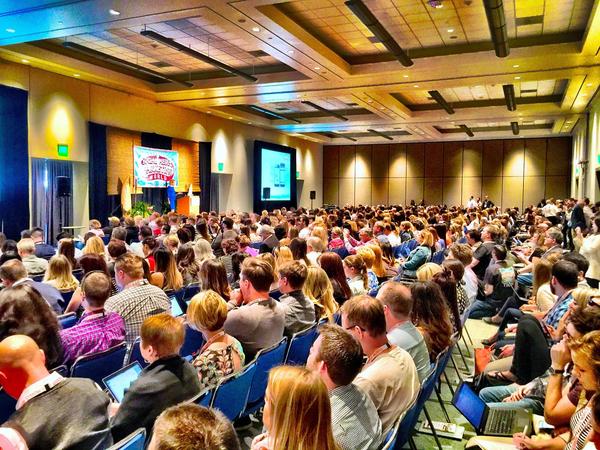 Within the arts, we are extremely lucky to have an abundance of content for creating podcasts. What's more, content can be created in-house on any number of areas. Artist interviews, a behind the scenes look into shows, various programming and partnership angles. And don't forget about fundraising. Podcasts can help support your fundraising and is a very direct way for you to communicate your goals to your patrons.
For example, you can create a lot of excitement through live audience podcasts. Maybe this could be exclusive for members, where they get to attend a special podcast taping with an artist before the performance on the following day. You can make the podcast taping something special by adding in a drinks reception etc.
This sort of exclusive, yet interesting event not only gives you the opportunity to promote the show more (a tangible way to try and decrease distressed inventory - those final 10 seats) but is also a great perk for your members that can be achieved with fairly minimum costs.
A live podcast taping puts your audience in the driver seat, allowing them ask questions and really engage with you and your programming. A good way to keep control at these live podcast events is to ask the audience to submit questions beforehand as much as possible.
And remember, you can use old content for a podcast. Video content, for example, can be transcribed for a podcast.
Should You Make a Series and What is the Best Length for a Podcast?
There is no right or wrong way to approach this. You could create a series of podcasts for one particular show, or a series for your season's programme, or one-offs. The brilliance of podcasts, is that they are flexible and it is up to you to use them in a way that best suits you and your audiences.
When it comes to length, whether you are running a five-minute 'top five moments' from your current comedy programme, or an in-depth analysis of the contemporary take of one of Shakespeare's classics, your main motivation with regards to the length of your podcast is to get to the point in a precise manner. Podcasts can have a more informal feel, but it's important to note that it's not a radio broadcast. You don't want your audience to drop off listening after 5 or 10 minutes. So be prepared to edit your podcast or at the very least have it a bit scripted to keep thing moving along. And if you find that you need more time to get your point across, break up a longer podcast into smaller episodes. Bite-sized is better when it comes to podcasts.
Top and Tail Your Podcast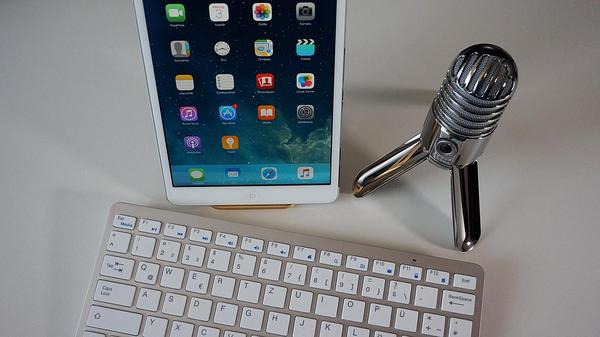 No matter the content you should have a consistent opener and closer for your podcast. This can be just a simple introduction at the beginning and thank you at the end, with or without music. And don't forget to include any warnings. For example, a podcast featuring an upcoming comedian may not be suitable for little ears. While a panto podcast is fine for the whole family.
Marketing and Tracking Podcasts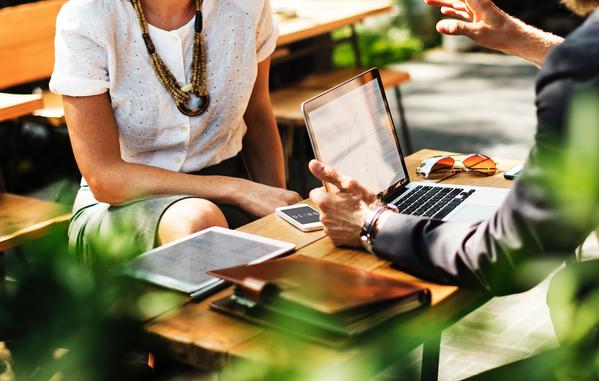 Once you have your content created, you need to think about how to get the word out. Our integration with MailChimp allows you to send targeted, automated emails with the podcast content to your audience. You can set this up as a workflow, so for example, all new customers, who have not donated to your fundraising campaign, could get an automatic email with your fundraising podcast.
As part of your podcast campaign, you will want to track your results. Your first step is to track downloads, subscribes and link clicks. This will give you a good indication of interest in podcasts from your target audiences. While podcasts might not instantly increase ticket sales the same way as boosting an Instagram post might, podcasts can act as a slow burn and can help create a buzz. It offers a direct way for your audience to engage with you, and it is a great way for your audience to become ambassadors for your organisation.
We all know the power of word of mouth. Encourage your audiences to share each session with friends and families. Most importantly, remember to track any dark social activity with the Google URL Builder and plug your campaigns into Ticketsolve. If you want to report on podcasting, it's important to collect the relevant information so that you can tweak content or campaigns to see data-driven results.
Podcasts Are No Different To Any Other Marketing Channel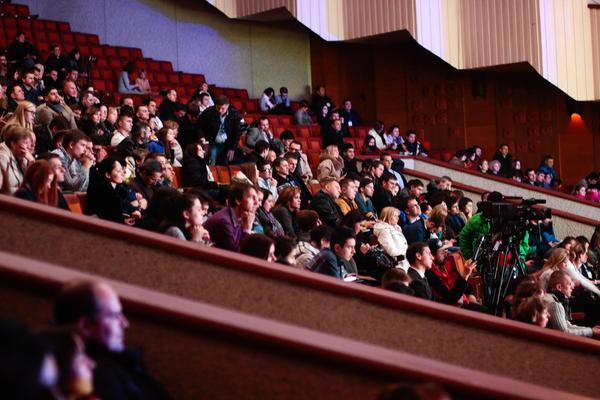 Like any other medium, using our 'Creating a Successful Campaign' playbook, will help you structure a great podcast campaign. As always, through each of our seven steps, it is essential to get buy-in from all your teams from marketing to box office to programming, everyone needs to be on board.
From what we have seen, podcasting is certainly worth testing versus print or even social to see what levels of engagement and returns you can achieve. It is another channel and another contact point to your audience.
At Leicester Square Theatre, a Ticketsolve customer, live podcasting features prominently within their programming. With live weekly podcasts from "Podfather" (Guardian) Richard Herring, Royal Court house some of the most famous comedians each week with 'Richard Herring's Leicester Square Theatre Podcast'. Take a listen and get some fun inspiration!
Podcasts We Love
If you are interested in some podcasts, there are some great theatre focused podcasts out there and if want some more . . . here are a few of our favourites:
Explore Blog
Sign up for regular updates
You may also be
interested in...