We Are Ticketsolve: Interested in Joining Our Team?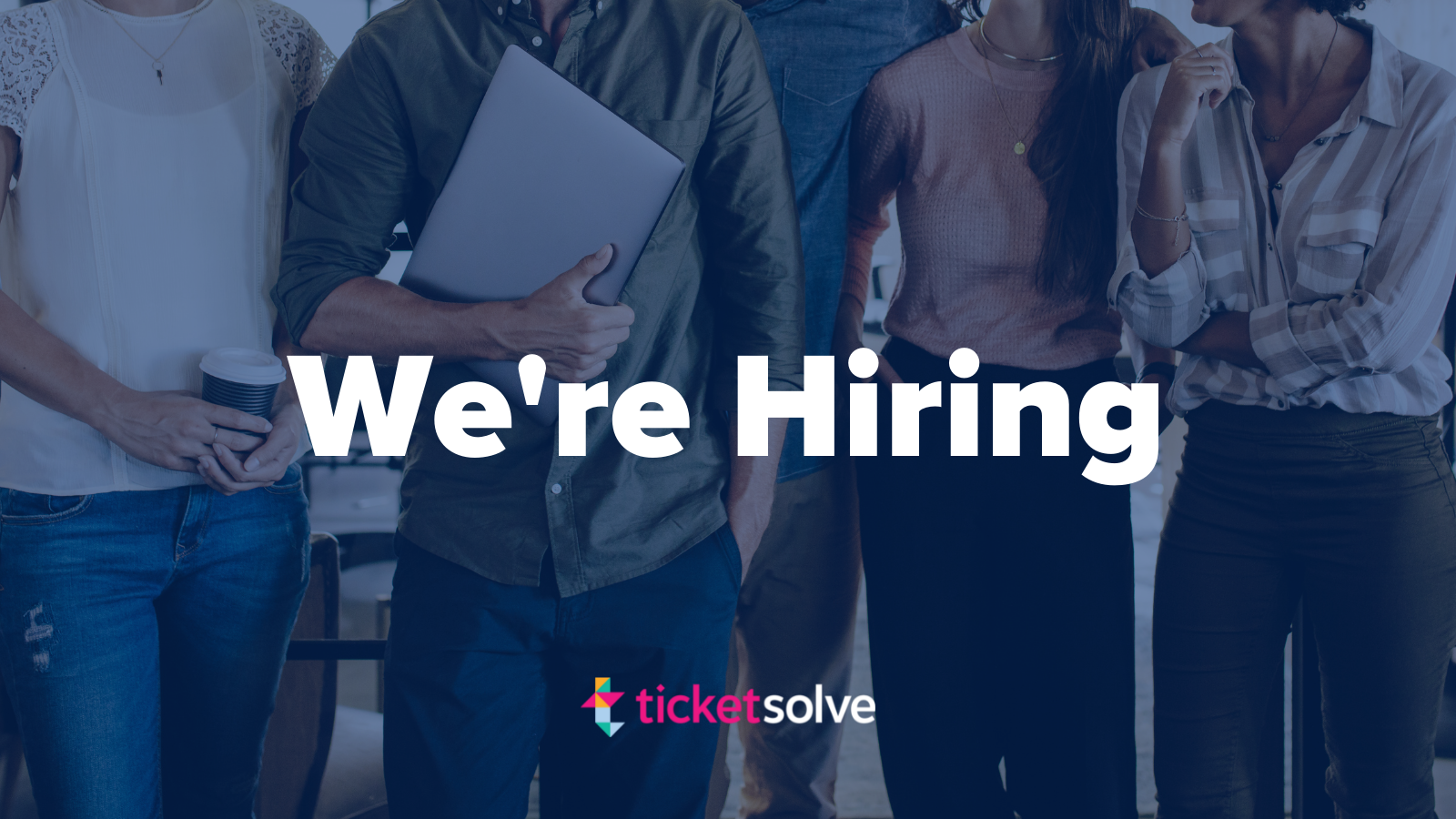 Our team is growing and growing. This month, we've welcomed two new wonderful members to our team, Jay & Chris! But, we're not stopping there. We're looking for more members to join our dynamic and energetic support team. Interested in finding more about our role? Read this week's blog to meet our two newest members and learn more about the Ticketsolve Customer Support & Training Specialist role!
Meet Our New Support Team Members!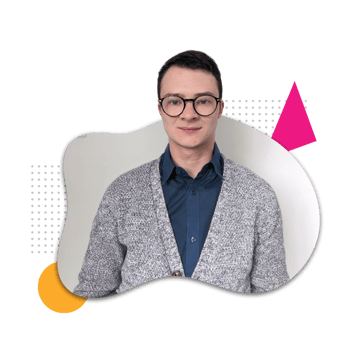 Jay joins us from the incredible welsh venue Theatr Brycheiniog having made the move and relocated to England for new adventures. Bringing a love of the arts with them, Jay's first-hand experience of using Ticketsolve means that Jay understands the fast-paced environment of working as part of a creative team and supports our customers with this experienced understanding. Jay has an amazing talent for cross-stitching having created some masterpieces including; Judge Jude, A Portrait. When Jay isn't supporting Ticketsolve customers by day, they're watching some of the best comedy series or listening to a good pod (like the Arts & Everything in Between).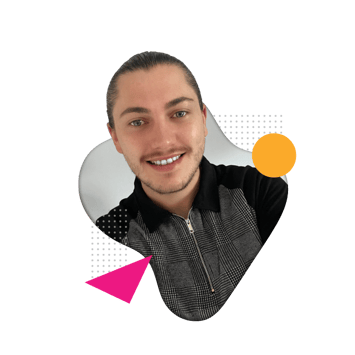 Chris joins us at Ticketsolve with a wide variety of experience within the customer support sector. So far in his career Chris has worn various different hats from Quality Assessor to Team Supervisor and even started his own family business prior to working with us here at Ticketsolve. Although Chris is new to the world of ticketing, he has gained experience in theater from appearing in different shows such as Oliver and the Wizard of Oz. He is now looking forward to seeing what happens behind the curtain.
In his spare time, Chris likes watching horror movies and spending time with his partner and pets. Chris also has a passion for hair and makeup artistry and since qualifying in both subjects, he enjoys the art of transformation through Drag. You might even find him in performing from time to time as his alter ego Maddison Kerrwood.
Tickesolve Customer Support & Training Specialists
We are passionate about our customers and ensuring they get the most out of Ticketsolve and our Customer Support and Training Specialists are a key part of that. Whether it is training a box office team on the system or building a seating plan for a brand new venue – a Support Specialist knows their stuff when it comes to Ticketsolve and what it has to offer. Support Specialists work directly with customers to help them get the most out of Ticketsolve, answer product questions, track user feedback, report and escalate issues to engineers, and act as the bridge between our customers and our product design and development teams.
Key Responsibilities:
Supporting and assisting our customers over the phone and via email daily to answer any queries they may have and solve any issues effectively and efficiently as part of an eclectic team.

Conducting bespoke training sessions to new and existing customers on system functionality both remotely via zoom sessions and in person at our venues (occasional travel may be required).

Build strong working relationships with all of our customers to help them get the best out of the system and help them grow.

Assisting our new customers coming onto Ticketsolve as their ticketing provider and overseeing the task management throughout the on-boarding process.

Maintaining and consistently developing a working knowledge of all aspects of Ticketsolve; such as system functionality and the hardware used such as printer configuration and scanner set-up.

Creating knowledge articles on our Help Desk about Ticketsolve Features and Functionality

Collaborative working within the Support team and other departments to ensure projects and deadlines are met successfully.
Explore Blog
Sign up for regular updates
You may also be
interested in...