The Sound of Success: How to Elevate Your Organisation with a Podcast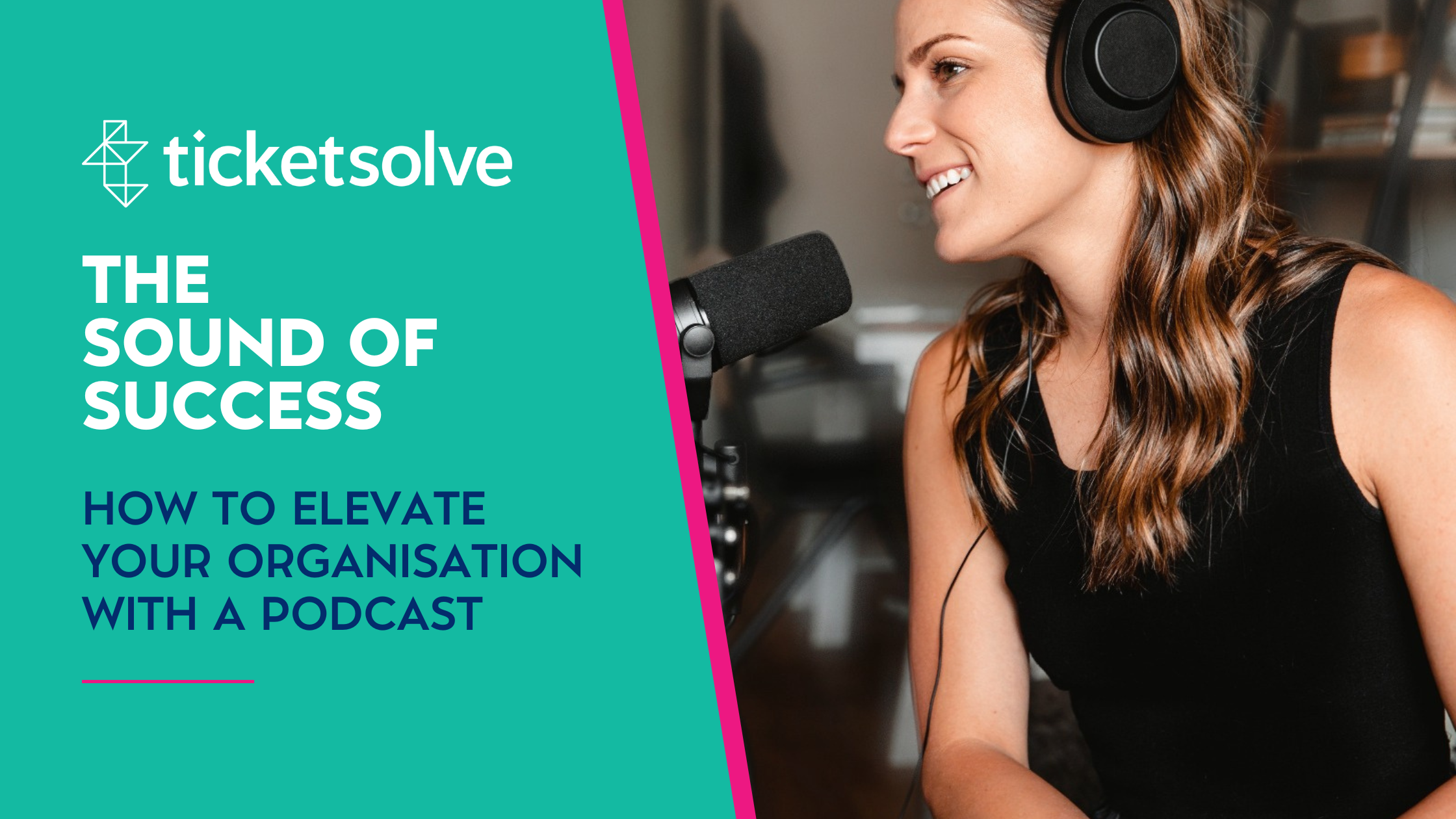 Welcome to the world of podcasting, where the microphone is your wand and your words are the spell that enchants listeners. If you work in the arts and entertainment industry and haven't yet dabbled in podcasting, let me tell you that you're missing out on a whole world of opportunities. Podcasting can do wonders for your business, from reaching new audiences to building deeper connections with your existing ones. So, grab a cup of coffee (or tea) and let's explore the many benefits of starting a podcast for your business.

Starting a podcast for your business can be a great way to connect with your audience and build your brand in the arts and culture sector. Here are a few benefits of starting a podcast for your company:
Our team love podcasts! The Arts & Everything in Between Podcast is hosted by various members of Team Ticketsolve and features interviews with experts in the field of arts and culture, who share their thoughts and insights on the most significant issues facing the arts industry today. The podcast aims to provide listeners with practical tips, new ideas, and opportunities for learning, as well as a bit of humour. The podcast offers a platform for peers to share ideas and investigate new ideas and we love working on it. Our top Ticketsolve podcasting tips below share some of the passion we have towards podcasting and how it can elevate your organisation throughout 2023!
Reach a wider audience: Podcasts are a great way to reach a wider audience, as they can be listened to on-demand, at any time and from anywhere. This means that your audience can tune in to your podcast while they're on the go, at home, or at work. By making your podcast available on popular platforms like Apple Podcasts, Spotify, and Soundcloud, you can expand your reach beyond your current audience and attract new listeners. Additionally, by creating an RSS feed, you can make it easy for listeners to subscribe to your podcast and receive new episodes.

Build deeper connections with your audience: Podcasts are a great way to build deeper connections with your audience. You can use your podcast to share your story, your values, and your mission, which can help to build trust and loyalty among your listeners. By sharing behind-the-scenes information, offering exclusive content, and interacting with your listeners through social media, you can create a strong sense of community around your brand. Additionally, by hosting interviews or featuring guest experts in your field, you can provide valuable insights and perspectives for your audience. On an episode we hosted with Daniel Cartlidge of Creative Youth, we were able to explore a topic we were passionate in learning more about; the fears of young artists in the UK and how this is impacting their future careers in the sector (Feel free to take a listen here).

Establish yourself as a thought leader: Podcasts are a great way to establish yourself as a thought leader in your industry. By sharing your insights and expertise, you can position yourself as an authority in your field, which can help to attract new customers and partners. By providing valuable information, answering questions, and addressing common challenges and concerns in your field, you can prove your knowledge and expertise. Furthermore, by sharing your unique perspective and approach, you can differentiate yourself from competitors and stand out in your industry.

Cost-effective & Resource Light: Podcasting can be a very cost-effective way to reach your audience, as the cost of producing a podcast is low. You only need a computer, microphone, and audio editing software. This means that you can create a professional-sounding podcast without a large budget. Additionally, by using cloud-based hosting services, you can distribute and promote your podcast without incurring extra costs.
Launching a podcast for your business can be a terrific way to reach a larger audience, form deeper relationships with your audience, promote yourself as a thought leader, and offer more revenue prospects. So, if you're ready to take your business to the next level, consider starting a podcast today.

If you want to create your own podcast, be sure to check out our own podcast for some inspiration. So, don't put off starting your podcast adventure any longer and join the ranks of successful podcasters in the arts and culture industry. You can also subscribe to make sure you're also in the know (or in the listening 😉) for our upcoming episodes on The Arts & Everything in Between.
Check out our latest episode with Catherine Turner now: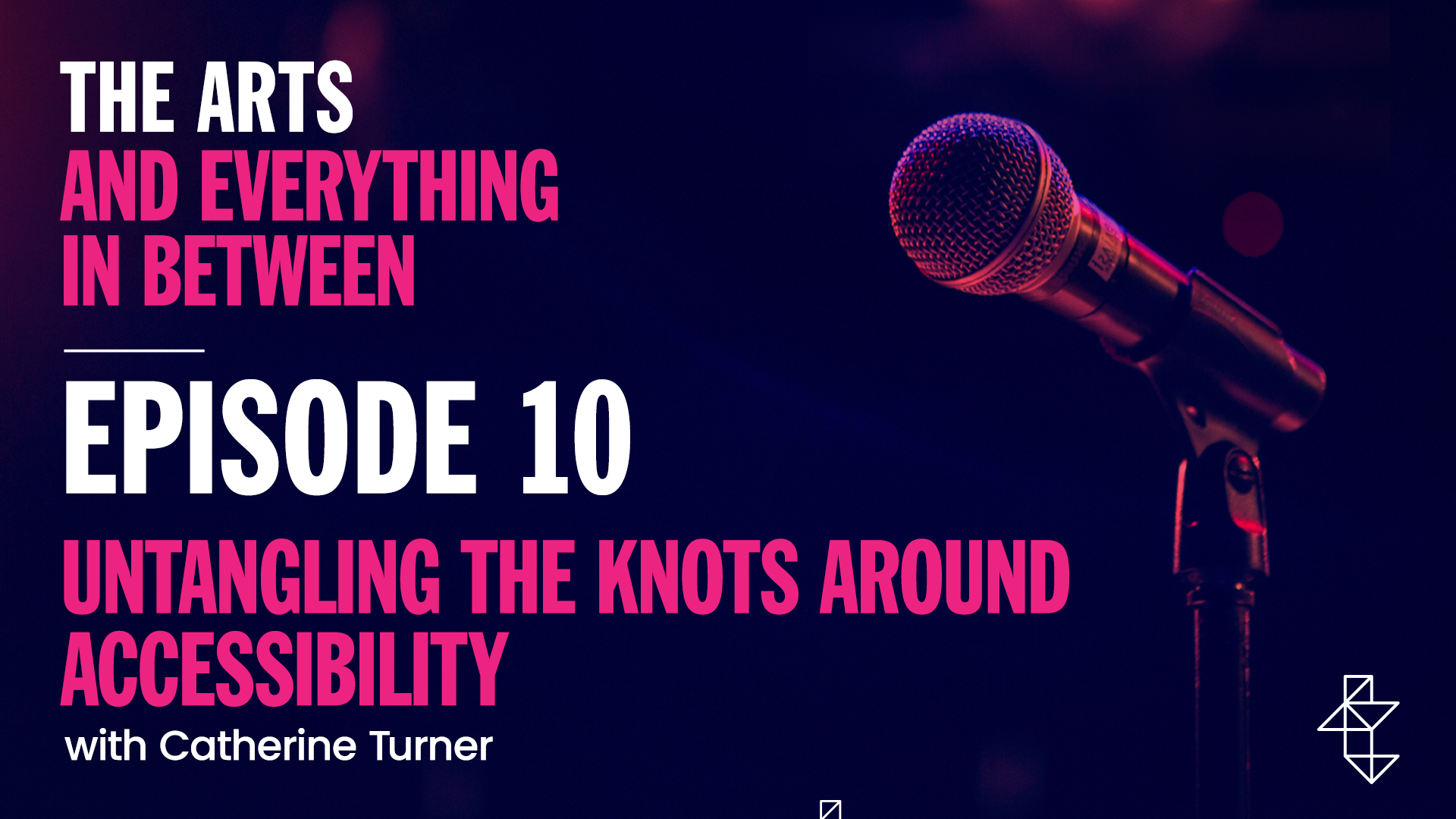 Explore Blog
Sign up for regular updates
You may also be
interested in...