Missing Audiences: Arts Marketing through a New Lens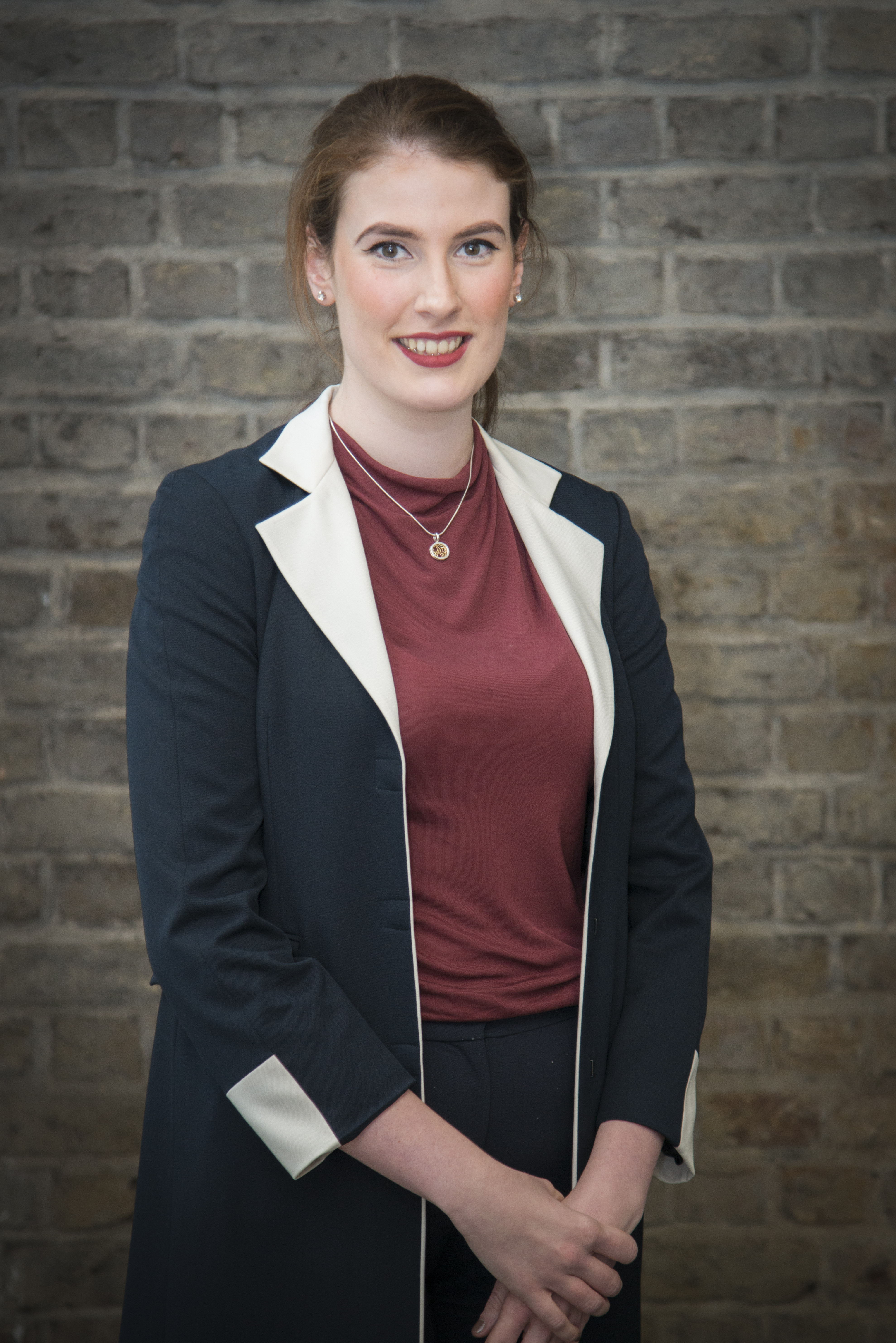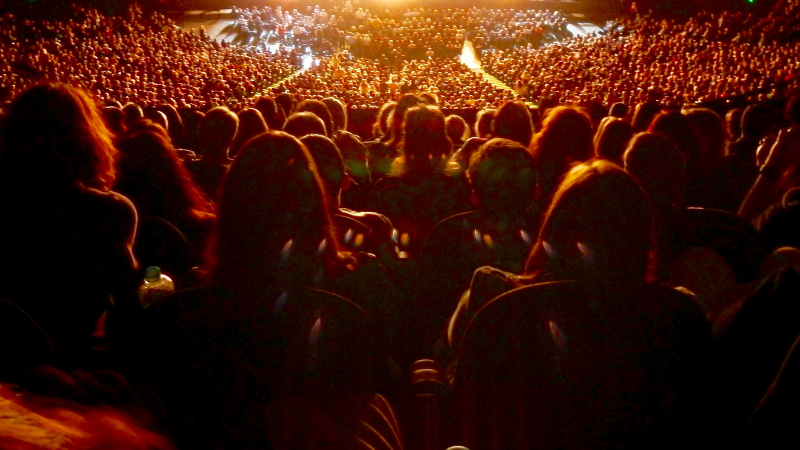 The Marketing Forum has been set up for artists, administrators, box office, communications, marketing staff and practitioners to discuss the current challenges of the sector and identify practical and easy-to-implement solutions in the next stages of their recovery. We've put together a collection of resources to support some of the challenges that have been presented at this stage of the project.
Missing Audiences Survey Results with Theatre Forum
Theatre Forum's Arts Centres and Venues Working Group has been working with Katy Raines of Indigo to deliver an Ireland edition of the Missing Audiences Survey to support arts professionals in better understanding audiences' mindsets. Katy Raines, joined by Heather Maitland hosted the first session examining the quantitative survey information alongside the insights of Theatre Forum's members.
With a total of 8,842 responses. Katy's presentation takes us through the stats of which audiences are returning and why an average of 12% of your audience base who are attending shows, are holding out from your venue.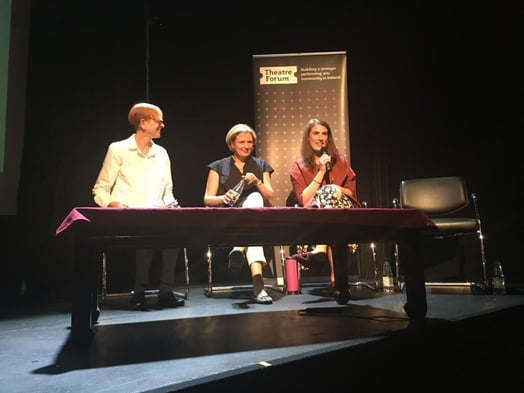 📸 Heather Maitland, Katy Raines of Indigo Ltd. and Lucy Costelloe, Head of Marketing Ticketsolve opening a panel discussion at the Missing Audiences Seminar at The Abbey Theatre.
50% of respondents from this 'Holding Out' segment say they are now avoiding interacting with crowds of people and 13% are concerned about compliance with voluntary Covid safety requirements. The presentation doesn't hold out on numbers and insights, but the live presentation streamed from The Peacock at The Abbey Theatre will bring you up to speed!
Online Marketing Forum Workshops
Theatre Forum in collaboration with Ticketsolve, Heather Maitland and Katy Raines will host a series of online marketing workshops from July until September. The aim of these online and in-person training events is to support an immediate response to the needs, challenges and barriers facing arts marketing and box office professionals.
If you are interested in attending future sessions, please register your interest.
If you are looking for an opportunity to build your skills and knowledge through Ticketsolve, make sure you sign up for our Summer Workshop Programme. We're hosting 12 workshops and travelling all over Ireland and the UK to share ideas, update you about our newest features and functionality, and have a long-overdue catch-up with members of the Ticketsolve Community. Register your place below!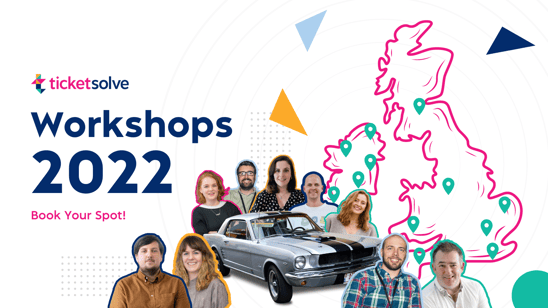 Online Workshop 1 Recap
The first online workshops tackled topics such as audience attitudes, important reassurances in marketing communications, highlights from the Missing Audiences survey, booking with confidence, refund policy best practices, and much more!
Important Insights and Key Takeaways!
Over two sessions, we've learned that the most important audience consideration is their need to feel safe and financially confident. We've pulled together some Ticketsolve resources and great examples from the Ticketsolve Community to highlight how some of your peer organisations are really getting these components right within their comms channels.
Ticketsolve Case Study: Hertford Theatre
Hertford shares their recipe for reopening success and welcoming back their audiences. Front and centre of their strategy was to make customers feel comfortable about returning, but also excited about getting back to the venue.
They started by communicating their new safety procedures which include:
Enhanced cleaning
Socially distanced seating
Listing all of these online
All tickets to be purchased online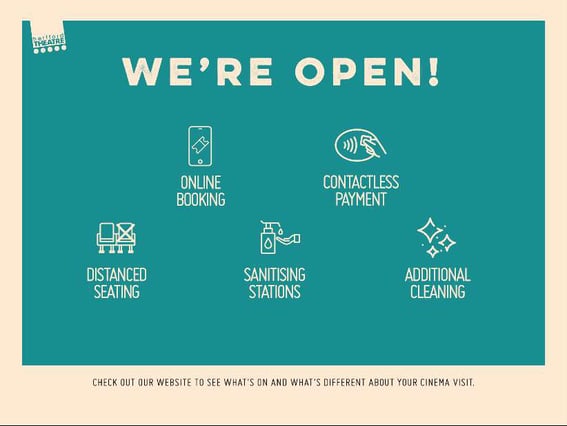 But where their reopening campaign really shines is through their "we're open" comms. The famous images of "We're Back" (I'll Be Back) from Terminator and Julie Andrews, Maria from The Sound of Music with arms open wide welcoming audiences back all hit the right note; there is a playfulness with an underlying messaging around safety.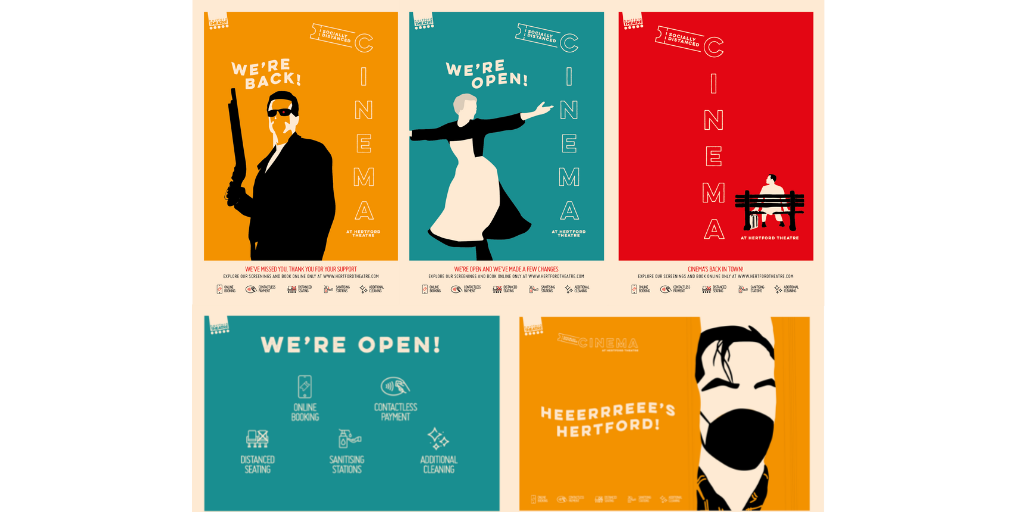 Ipswich Regent Theatre's Booking Promise
A simple promise included within your marketing emails can go a long way. . .
In the case of Ipswich Regent Theatre, they reassure their audiences that they can book with confidence when they book to attend a show or a concert. Their message is simple; "Feeling nervous about booking? We understand."

Ticketsolve Whitepaper: Reopening with Clear Communications
A critical part of re-opening is clear communication with audiences, highlighted in the survey results as presented by Katy. You'll find plenty of examples, and templates that cover the six steps you need to consider as part of your customers' digital journey with your organisation.

This toolkit is part of a series of guides, toolkits and templates released by The Arts Working Group and Ticketsolve to aid planning and operations towards re-opening following the coronavirus pandemic. Thank you to the group for their support in creating this resource.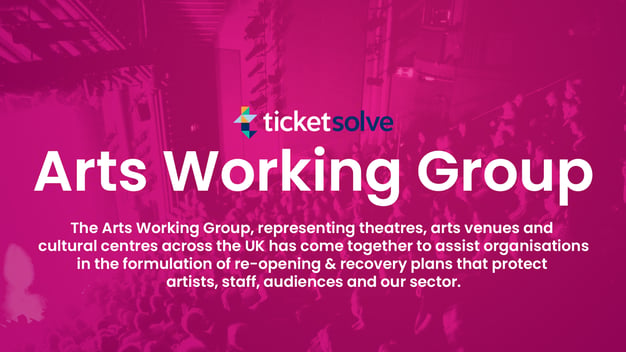 Explore Blog
Sign up for regular updates
You may also be
interested in...