Getting Creative with Cinemas Memberships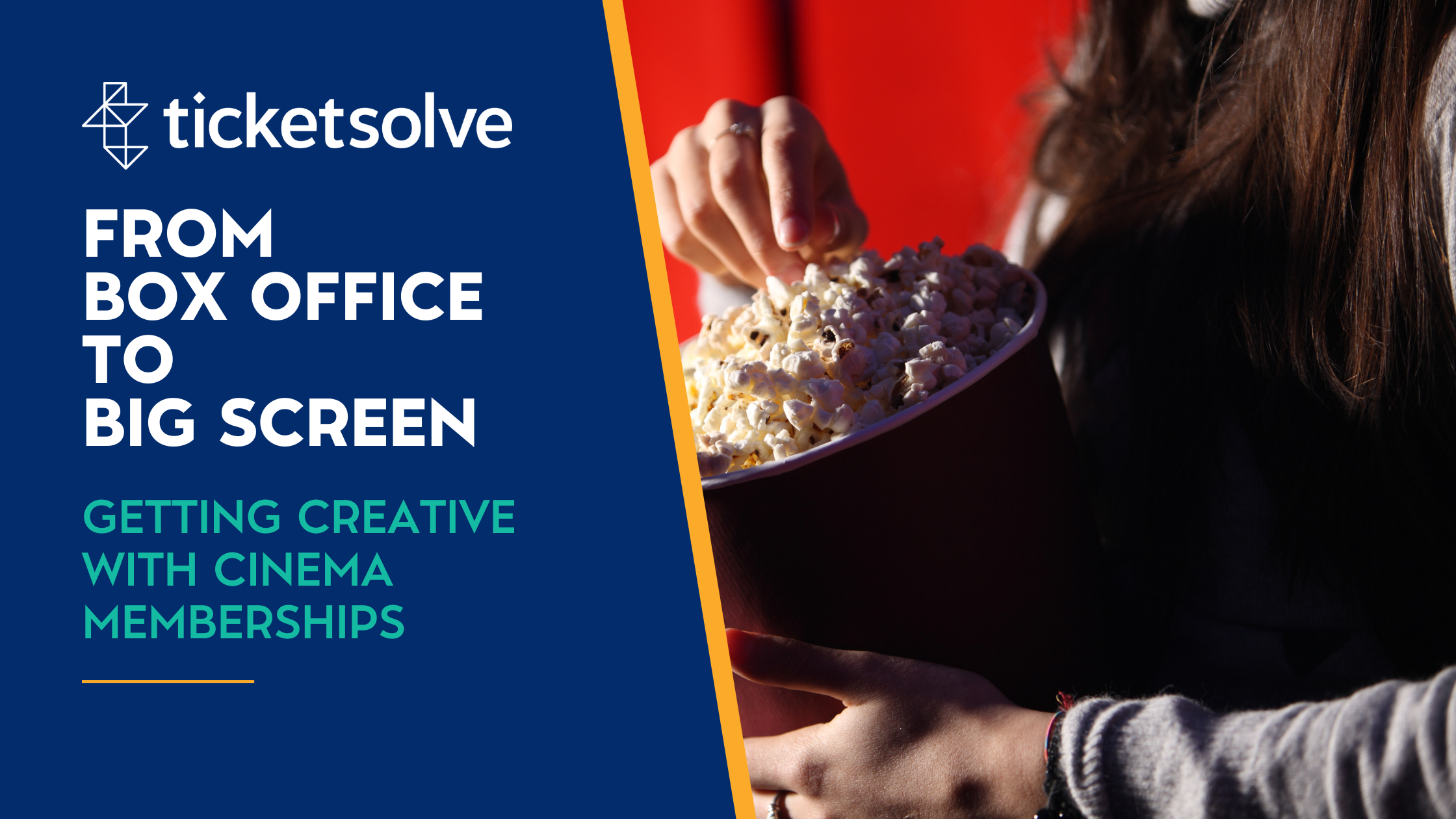 Independent & arts cinemas are a cornerstone of the film industry, providing movie enthusiasts with a unique and curated film experience. In today's competitive market, it's essential for cinemas to offer creative and appealing membership programs to their patrons.
Brainstorming with your team is a crucial step in creating the perfect membership scheme. Start by gathering all relevant members of your cinema, including managers, front of house, box office and even potential members themselves.
Encourage open discussions and creative thinking, and don't be afraid to ask for feedback and suggestions from your customers (this step can be vital to the success of ensuring your memberships are valuable for them AND your organisation). Use these insights to identify areas for improvement and to generate new ideas for membership perks.
Most importantly, you need to consider using data analysis tools to gather information about your customer base and to track the success of different membership perks over time. This information can be used to refine your membership programme and to make informed decisions about new benefits to offer. By taking a data-driven approach, you can ensure that your membership programme is tailored to meet the needs and preferences of your customers, and that it remains relevant and appealing over time.
Here are some innovative ideas to consider:
Personalised Membership:

Offer different membership options that cater to each customer's needs and preferences. For example, a standard membership may offer discounted tickets, while a premium membership may offer free tickets and VIP treatment. Watermans get really creative in their memberships offering, enticing their visitors to upgrade their membership (with the perk of parking, who wouldn't!)

Bundle Packages:

Create bundle packages that include a combination of tickets, concessions, and other extras. For example, a membership package might include four tickets per month, unlimited soda and snacks, and early entry to screenings. Curzon get a little creative with their memberships by mixing a few of the above methods to create the perfect cinema membership cocktail!

Premium Seating:

Keep it simple and streamlined! Allow members to reserve their seats in advance of general sales, ensuring they have the best views in the house.

Exclusive Screenings:

Offer members exclusive access to private screenings and Q&A sessions with filmmakers.

Personalised Film Recommendations:

Provide members with customised film recommendations based on their viewing history and interests by segmenting your communications. Personna-driven marketing is a great way to target loyal cinema patrons and entice them to revisit. The Kirkgate offer 12-month membership which means that their viewers are encouraged to attend each month to make the most of their yearly perks!

Exclusive Access to Independent Film Festivals:

Give members the opportunity to attend exclusive independent film festivals, both in-person and online, showcasing the best in independent cinema.

Host Your Own Screening:

Let members host their own private film screenings and invite their friends for a unique and intimate movie-watching experience.
We understand the intricate elements required to keep the lights on in your cinema and ensure that bums are on seats. Our industry knowledge means that Ticketsolve gets to the core of what's important for your team through streamlining processes, automating tasks, and enhancing the customer experience. For more information about our wide range of added benefits for cinemas, visit our specific features page below:
Explore Blog
Sign up for regular updates
You may also be
interested in...