From March to Now: Looking Forward to Reopening and Recovery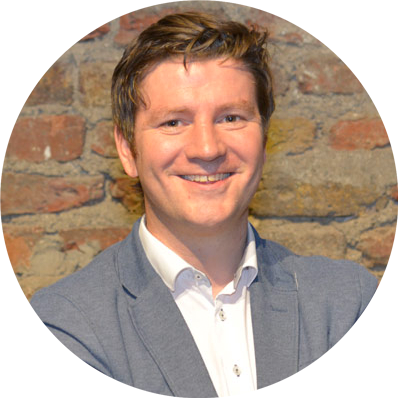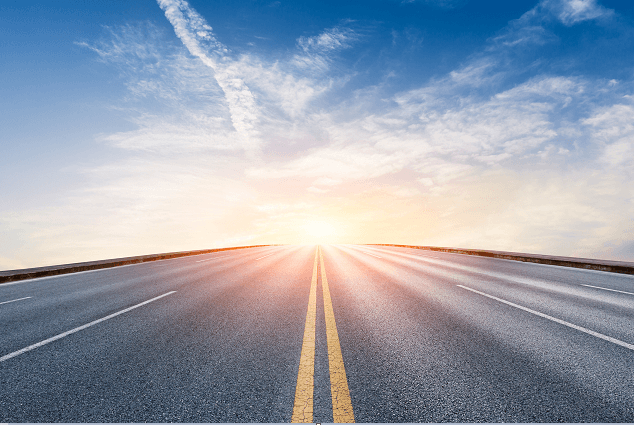 It's been a long few months. Easily some of the most challenging times I have seen in my career. I could never have predicted a global pandemic or how hard the arts and culture sector would be hit. If there is any silver lining here it has been seeing how strongly the arts community has come together to address the problems facing the sector.
I am also incredibly proud of the team here at Ticketsolve who have worked tirelessly since the start of the pandemic to help the arts community where possible. I'd like to share what we have done and what we are continuing to do to support the arts, culture and heritage industry; hopefully, the resources here can provide some guidance to you and your teams.
Once the immediate closures were announced, our first thought was about cancelled shows and trying to protect as much revenue for theatres as possible. Released on the 16th of March, the Ticket Exchange Tool encourages patrons to exchange tickets for cancelled event for a donation or credit voucher rather than take a refund. The tool has helped theaters, venues, festivals, arts centres, museums and other cultural spaces, by converting would-be refunds into donations and credit vouchers.
You can learn more about the Ticket Exchange Tool or check Zendesk on how to get started with the tool.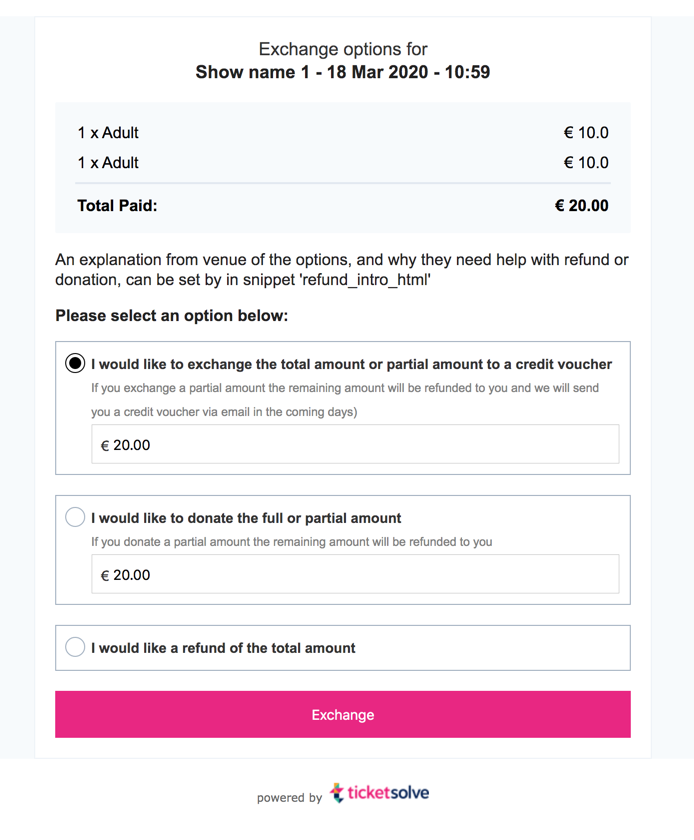 Information and Resources
Information is crucial when the world gets turned on its head. Up to date information was critical in order for organisations as they planned and prepared for lockdown, and now, as they for reopening and recovery. Working with industry partners like Katy Raines of Indigo, Baker Richards and David Johnson from Arts Fundraising and Philanthropy, and many others, we shared as much information as we could through podcasts, webinars, whitepapers and more. We've provided a summary below along with new content focused on recovery and reopening.
Podcasts
The aim of The Arts and Everything In Between podcast is to provide a platform for the arts and culture industry to explore new ideas, discuss issues and share their stories about arts management and the industry as a whole. Over the last number of months, the podcast has looked at the impacts of the health crisis, but also what the road to reopening and recovery may look like.
Below are a few examples of the types of podcasts we did recently that might be of use.
A UK Theatre Success Story: Hertford Theatre Reopening: Details Hertford's reopening story, the plans they put in place, communications with customers and where they plan on going from here.
The Arts Working Group and Industry Suppliers: The Arts Working Group talks with agents and other industry suppliers about the far-reaching impacts of Covid19 closures and the industry as a whole.
For more podcasts, find us on Spotify or your favourite listening app.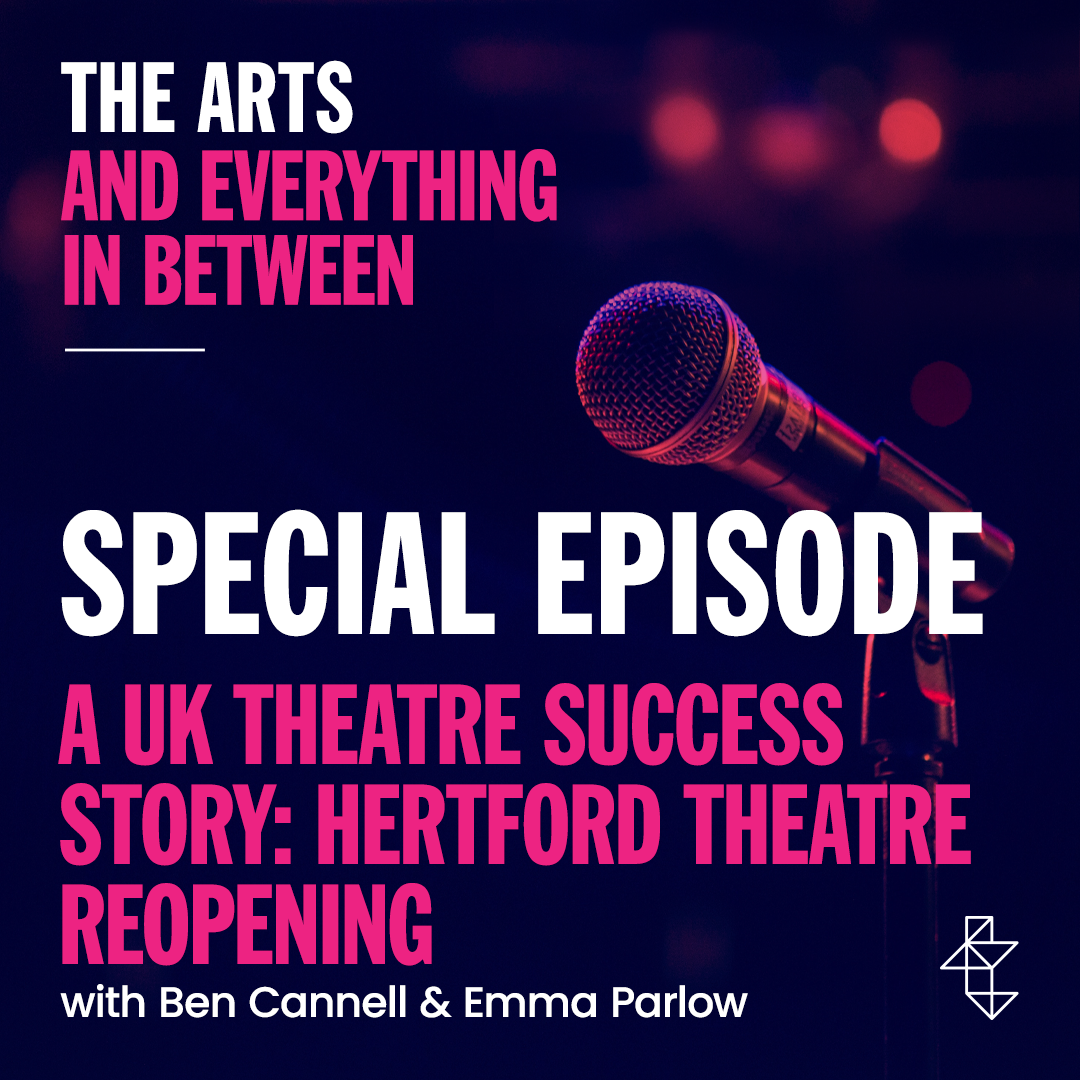 The Arts Working Group
The Arts Working Group came together in March 2020 in an effort to provide guidance, practical advice and help to the arts and culture sector. The group represents the interests of theatres, arts organisations and cultural centres across the UK and is made up of representatives from organisations such as Princes Theatre, Venue Cymru, Market Place Theatre & Arts Centre, Ardhowen Theatre & Strule Arts Centre, Ipswich Regent and Corn Exchange, Marina Theatre, Hertford Theatre, Liverpool's Royal Court and many others.
The Working Group has been releasing toolkits in a variety of areas to help everyone in the industry get back up and running safely. Using their collective experience, the group is providing concrete recommendations that can help arts organisations on the road to recovery. You can find all of their toolkits and resources on the special Recovery and Reopening site. Or from the links below:
Arts Advocacy Toolkit: Have your say! This toolkit provides all the information you need to get started with advocacy.
Risk Assessment Templates: The Working Group has pulled together all the templates you need to formulate all of your risk assessments and get planning for reopening.
Return to Volunteering: A look at how to best bring your volunteers back safely.
Arts Working Group Open Call Webinar Questions and Answers: A full rundown of all the questions along with answers from the Working Group around a variety of Covid19 related topics.
Be sure to subscribe to ensure you receive all future toolkits.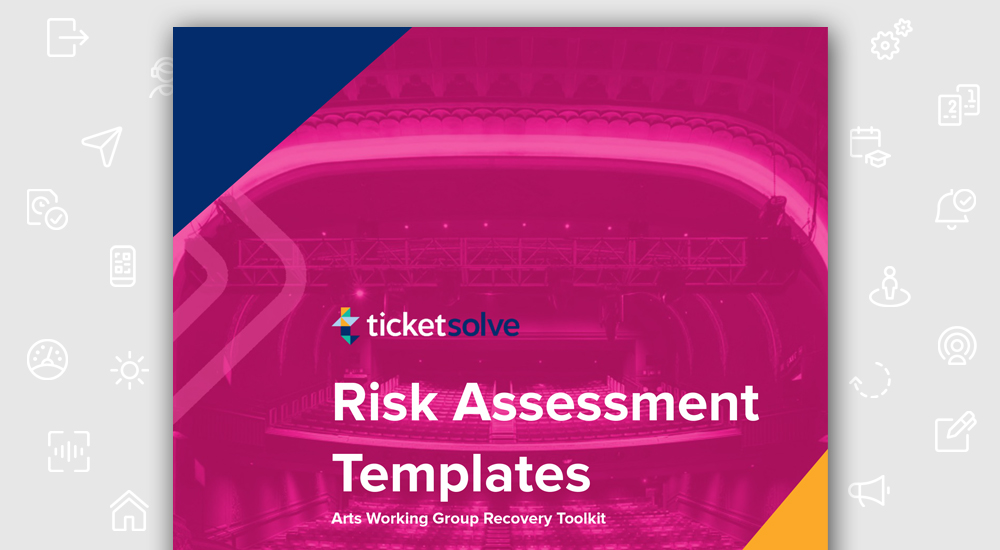 Whitepapers
We have created a number of whitepapers and other resources to help navigate these coming months, for example, Socially Distanced Seating Plans, Maximising Revenues (with Baker Richards), Top 10 Tools For the Arts, Creative Closures, Fundraising Considerations with David Johnson of Arts Philanthropy and Fundraising and many others.
We'll be continuing to release whitepapers over the coming months, so be sure to sign up so we can let you know when the next one releases.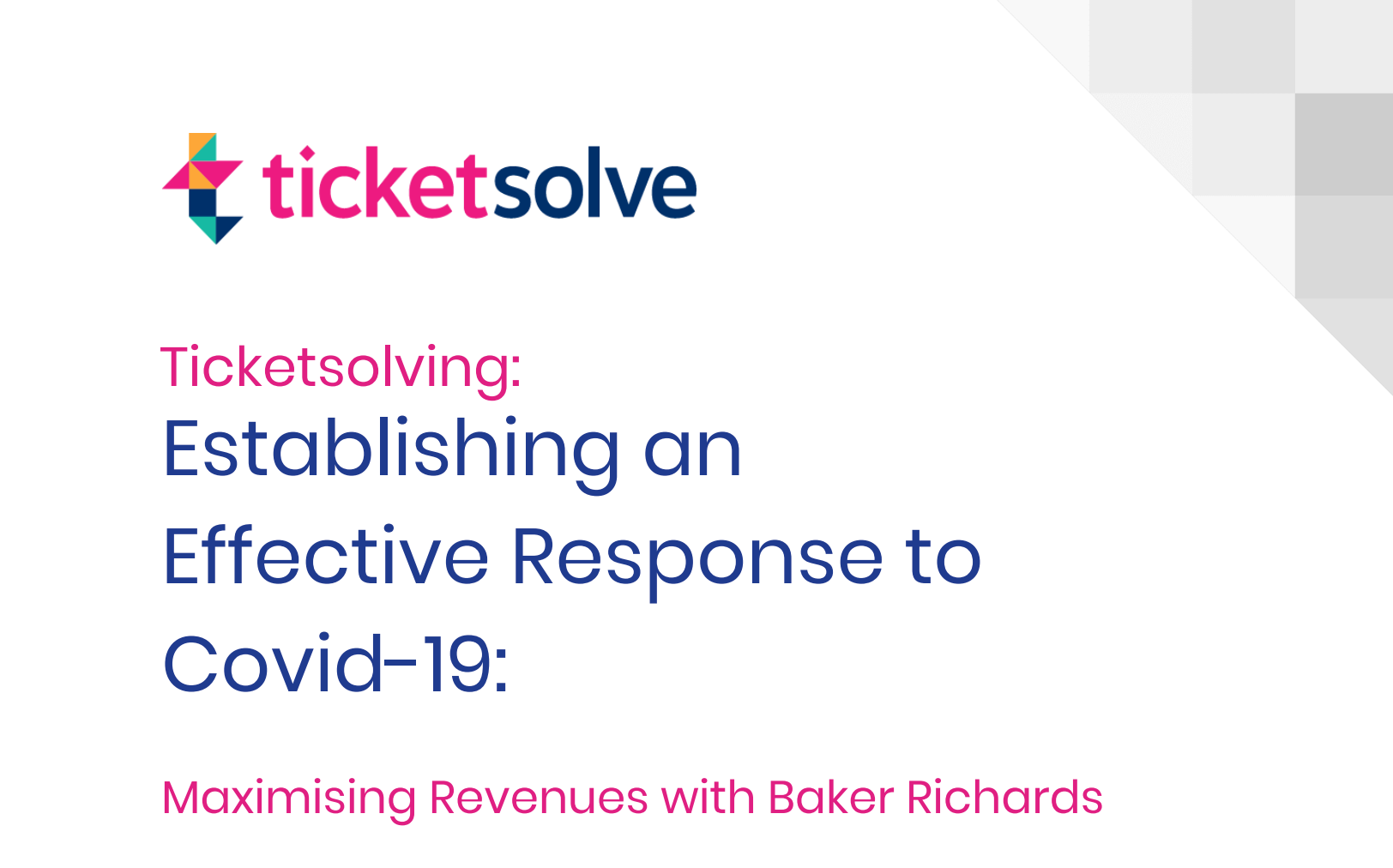 Other Resources
During the initial lockdown phases and even now, many people and organisations have been producing fantastic resources for the arts from funding guides to reopening and safety ideas. We pulled together as much as we could into blogs and Zendesk to make it easy to find and access.
Sign to Support: Arts Working Group
Building Online Relationships with Supporters
Covid Guidelines Example Video
Planning for a Safe Reopening: From the Customer Journey to Communications
Museums and Galleries Covid and Reopening
Creative Closure for Arts During Covid
Resources for Arts and Cultural Organisations: Covid-19
Strategic Planning to Secure the Future with Baker Richards
Theatre Forum Business Planning During a Period of Closure
Ireland: Covid-19 Wage Subsidy Scheme
Covid-19: Financial Supports for the Arts (Ireland and the UK)
Working from Home: Tips and Advice for the Arts Industry
Indigo; GDPR and Covid-19 for Arts Organisations - Some Thoughts
Coronavirus: Covid-19 and the Arts
Ticketing Professionals Conference
Everything has gone online - for now at least - even conferences. Ticketing Professionals Conference hosted a number of wonderful talks, webinars and workshops - all online. Our own Lucy Costello ran an incredibly popular webinar on entitled: The Current Climate for Fundraising, where she looked at how digital fundraising strategies may need to change. What should you consider when gathering online donations? And what about crisis fundraising?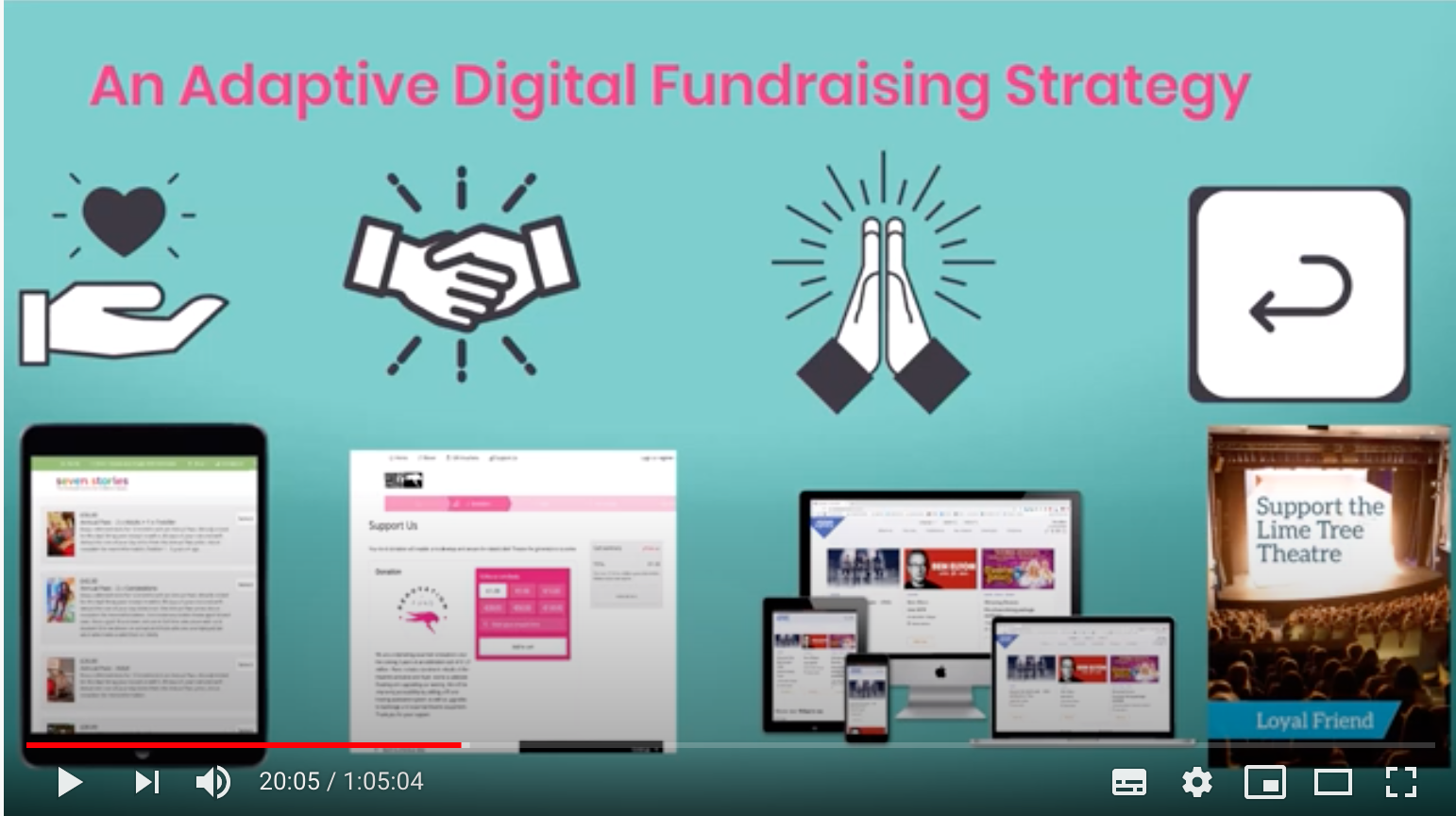 Arts Professional
Throughout the health crisis, Arts Professional has been a great source of information and resources for the arts community. We provided editorial content specifically looking at closure, and reopening and recovery within the arts sector.
Rising to the Challenge of Reopening: Adopting a creative approach to tackle opening in a Covid-safe environment could give venues the edge and help them come out the other side. David Dunstan shares some successful strategies.
Building Online Relationships with Supporters: In the current climate it's time to adapt digital fundraising strategies and look at how your data can help boost online donations, says Lucy Costelloe.
Getting Operationally Ready: Innovative solutions to emerging problems are showing how much can be achieved right now, but getting operationally ready for the next stage is the new challenge facing the arts. It's important to recognise it's a shared challenge writes Paul Fadden.
How to Help Audiences Choose Donations and Ticket Exchange: Audiences like to feel personally responsible for bringing about positive change, says Sean Hanly, so giving them the chance to consider options other than a ticket refund will generate goodwill and encourage them to return - once it's safe to open the doors again.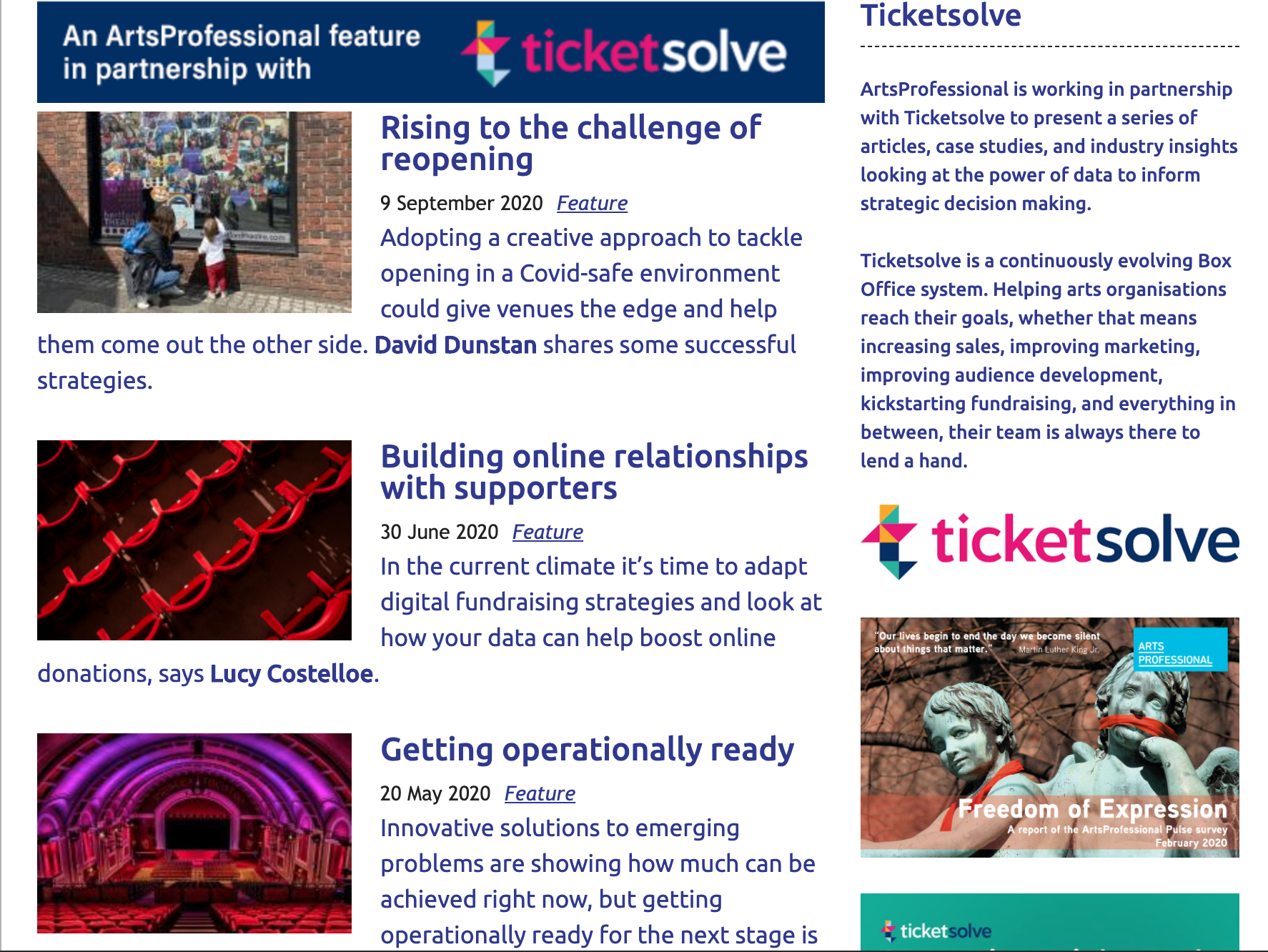 Zendesk
At Ticketsolve, Zendesk is our hub for all things Ticketsolve. Tips, tricks, how-tos and loads more are added to Zendesk to keep customers abreast of any changes, updates and news.
We've added a whole host of articles and how-tos to help with reopening and recovery.
Ticketsolve Academy
With the aim to develop new skills, inspire new ideas and strengthen the core basics and essential fundamentals for teams during this period of closure and lockdown, the Ticketsolve Academy aimed to keep arts professionals motivated, engaged, and up to date.
Thrice weekly sessions covered a multitude of topics and area from the box office, marketing, operational, fundraising, and programming. We would like to thank the wonderful range of special guests and Ticketsolve customers who shared their knowledge and experience.
Actor Graham Cole OBE
Christ Unitt of One Further
Katy Raines from Indigo Consultanting
Data Analyst and Strategist James Akers
Peter Jordan and Joanne Moore of SLUA (event safety consultancy)
David Johnson of Arts Fundraising and Philanthropy
Pound Arts and Backstage
Anna Walsh of Theatre Forum
You can find a few of the key webinars on The Ticketsolve Player.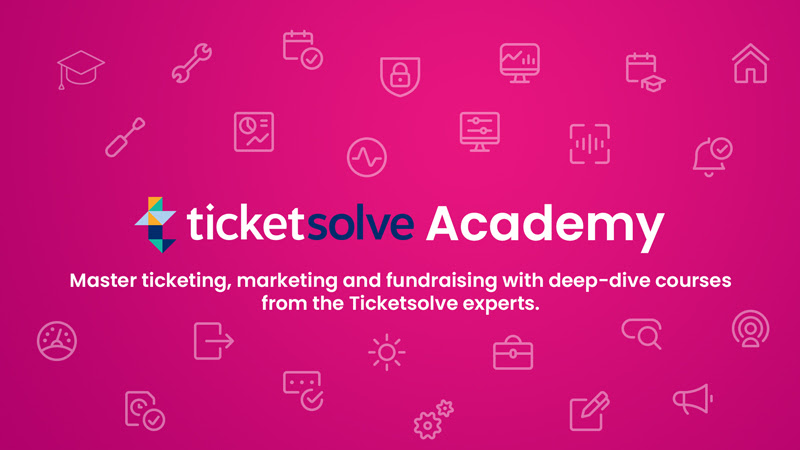 Ticketsolve Classrooms and Support Studio
From social distancing seating to fundraising and more, the Ticketsolve Classrooms and Support Studios were aimed at ensuring you get the most from Ticketsolve. We introduced the new look Ticketsolve making the transition easy.
If you need help or would like to discuss anything Ticketsolve related, get in touch! We'd be happy to help.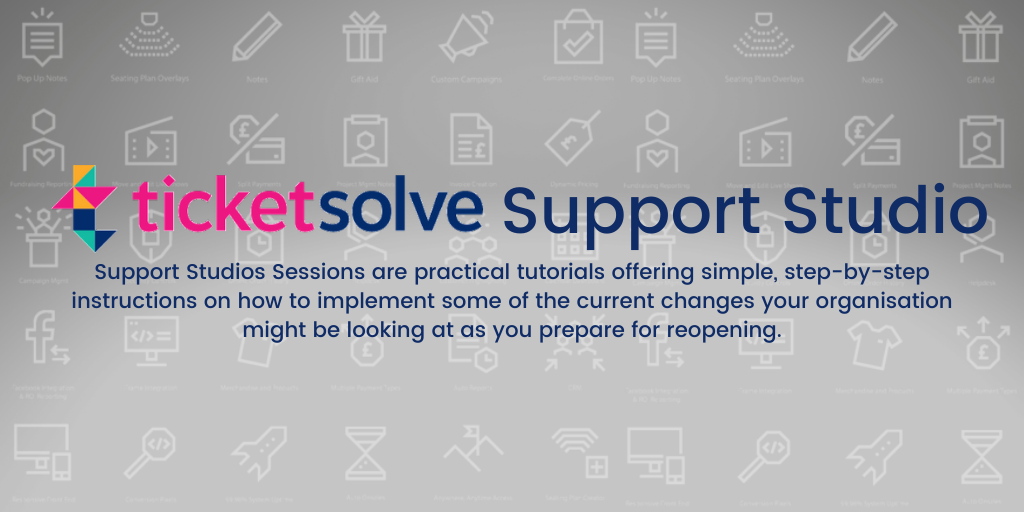 We Aren't Done Yet . . .
Things are still very fluid. There is still a lot of uncertainty but together we will navigate these times together. We have a lot more support and help coming, so stay tuned!
Explore Blog
Sign up for regular updates
You may also be
interested in...