Culture 4 Climate: Bees, Birds, and Bug Hotels- Campaigns to Watch!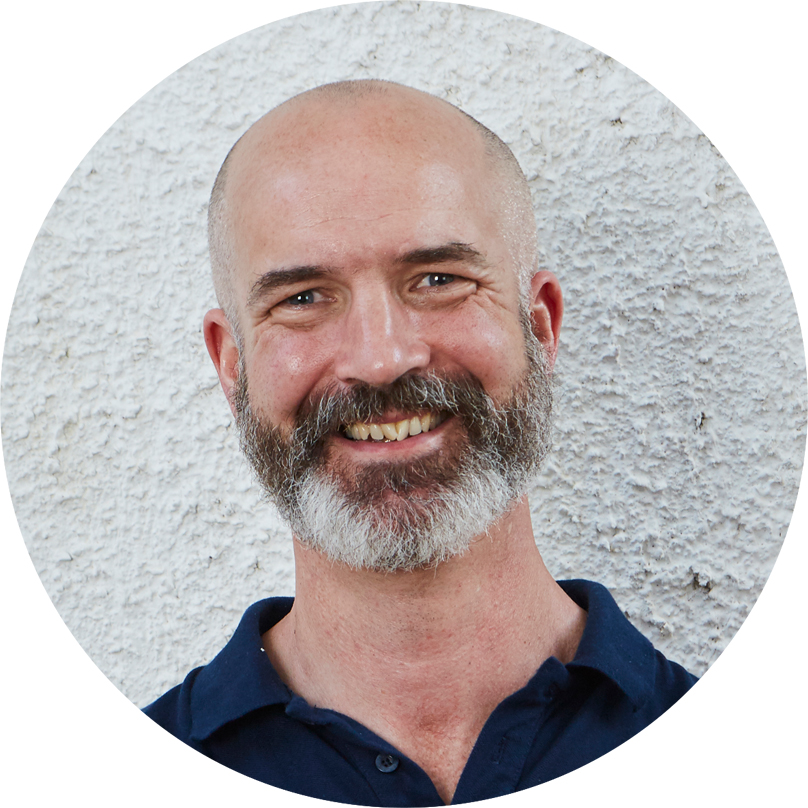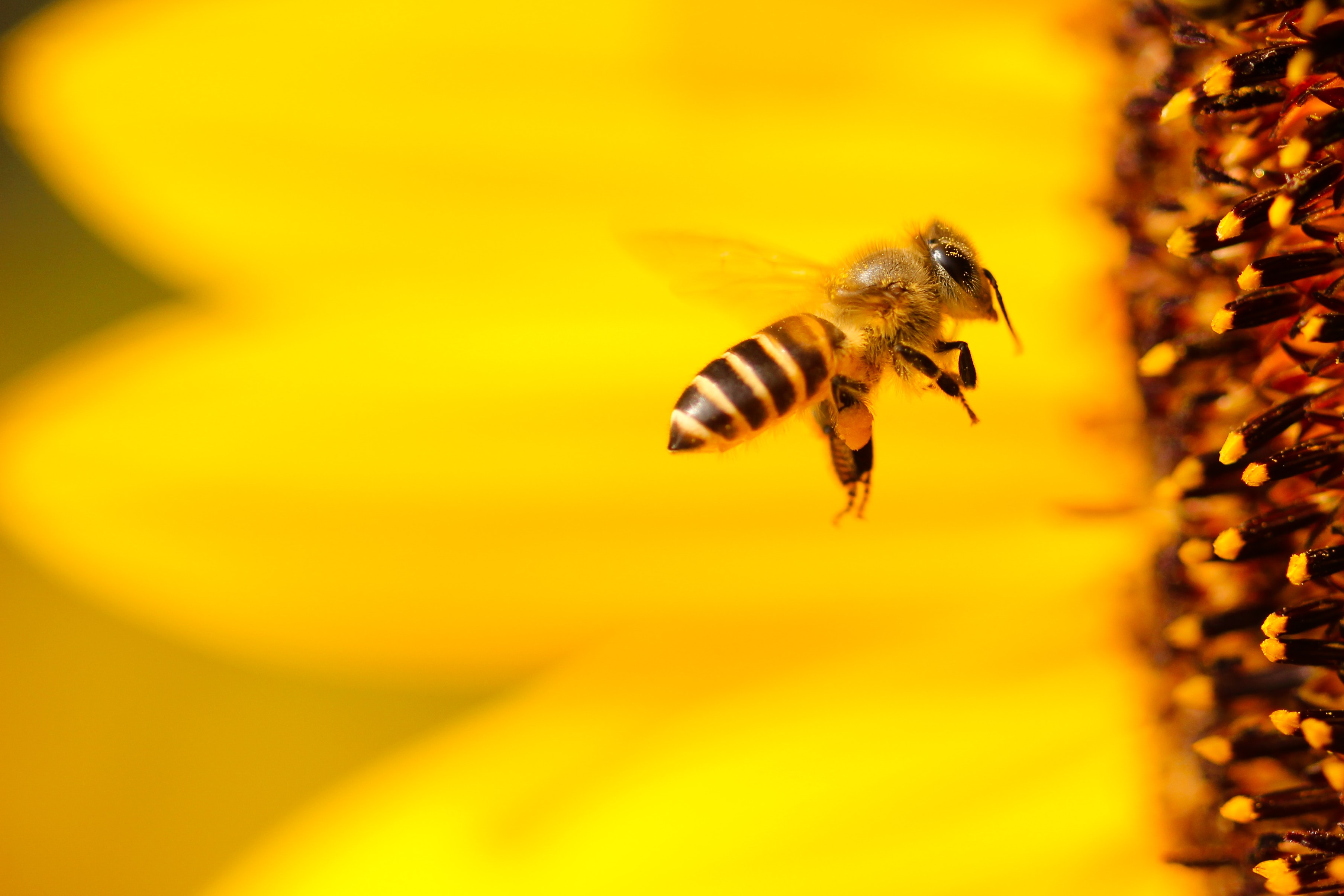 With so much climate action taking place in the Ticketsolve Community, we wanted to compile some of the newest campaigns that we have seen into one blog post. It's been a busy few months for a lot of our customers and they really do inspire our team to give or planet the treatment it deserves.
Our amazing friends at Lime Tree Theatre are working hard to transfer all of their lighting to greener options. Their team has initiated a fundraising campaign which begun by focusing on changing all bulbs in their venue to LED. With a target of €20,000, we can't get over the engagement they've already seen from their audience members since starting in October 2019.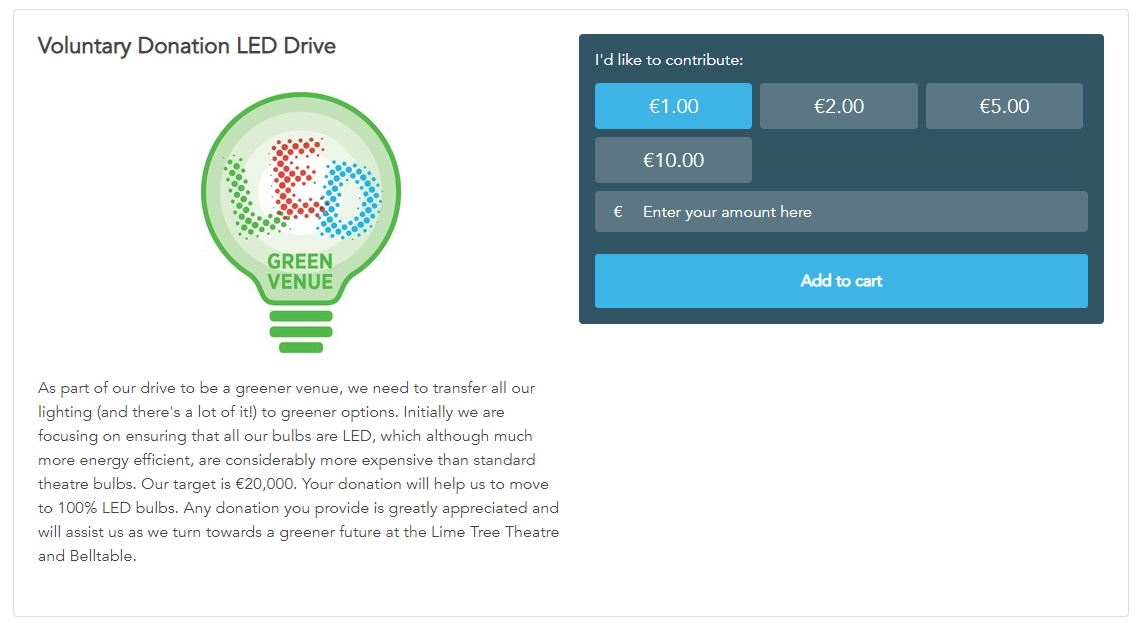 The Gate

: New Year's Resolution

Let 2020 be the year that you commit to a more sustainable lifestyle. . . Yes Please! We love an Instagrid here at Ticketsolve and we've never seen a new year's resolution looking (and sounding) so good. The Gate are leading the way in Cardiff as they make every attempt to become more sustainable and less wasteful for 2020. Their awareness efforts also includes exploring sustainability as an important part of their programming.
Opera in Situ Triple offered workshop attendees the opportunity to focus on the makeup and costumes for the Opera in Situ Triple Bill. Led by director, makeup artist and sustainable fashion enthusiast Jana Holesworth, participants learned about sustainable cosmetics, sustainable fashion and also helped to curate the Triple Bill costumes using second-hand clothes and materials.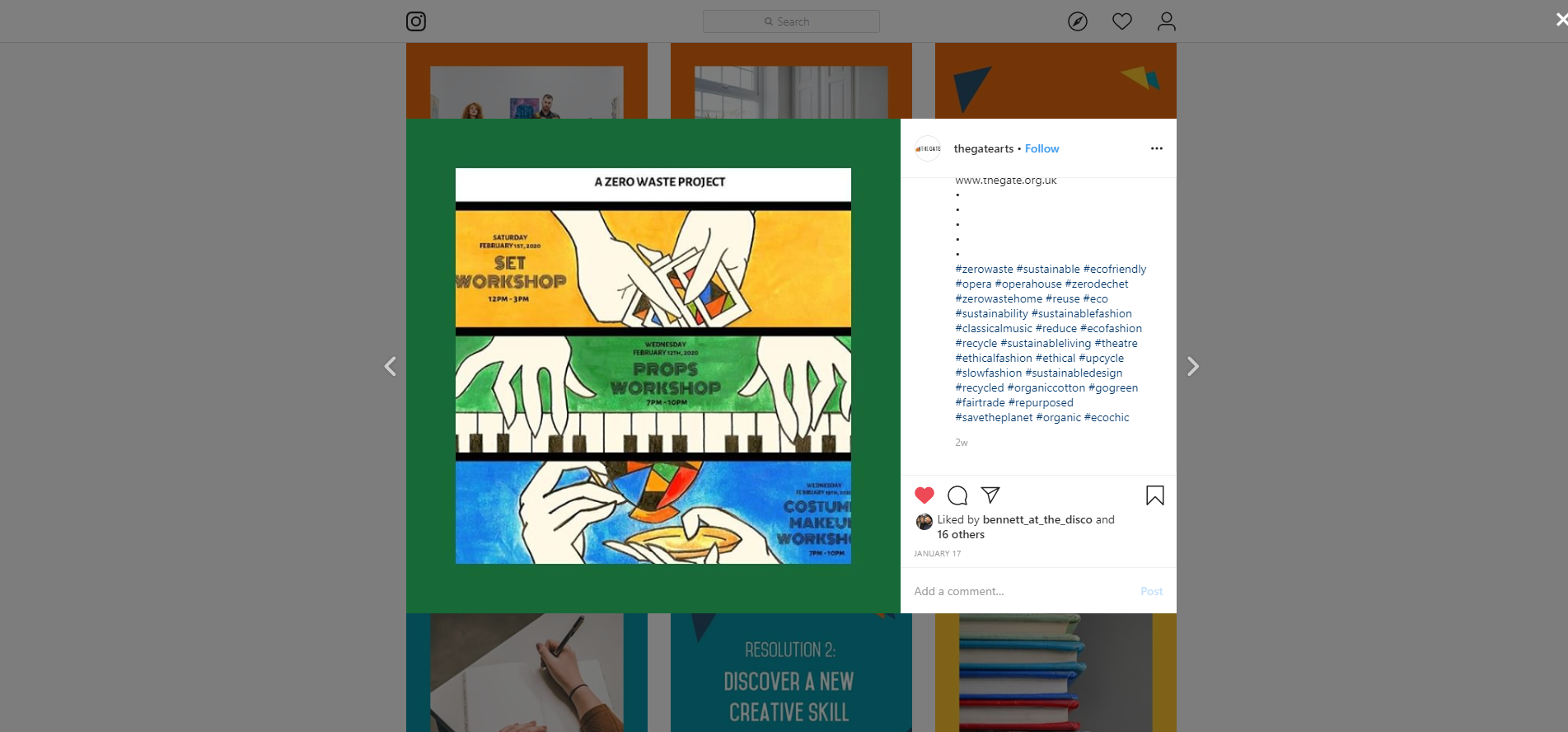 Siamsa Tíre have gone big with a wide range of green areas such as biodiversity, energy, green procurement, greening teams, local green business, transport and travel, and water and waste. It's no surprise that 'Greening Siamsa' is now shortlisted in the 2020 The Green Tourism Awards in The Green Tourism & Entertainment Award. We are wishing their team the best of luck for Tuesday, 25th February!
One of our favourite projects is their work on creating awareness around biodiversity. Their team has worked with local artist, Nik Taylor to create three specially built bird boxes for their biodiversity area. We're looking forward to watching this project grow.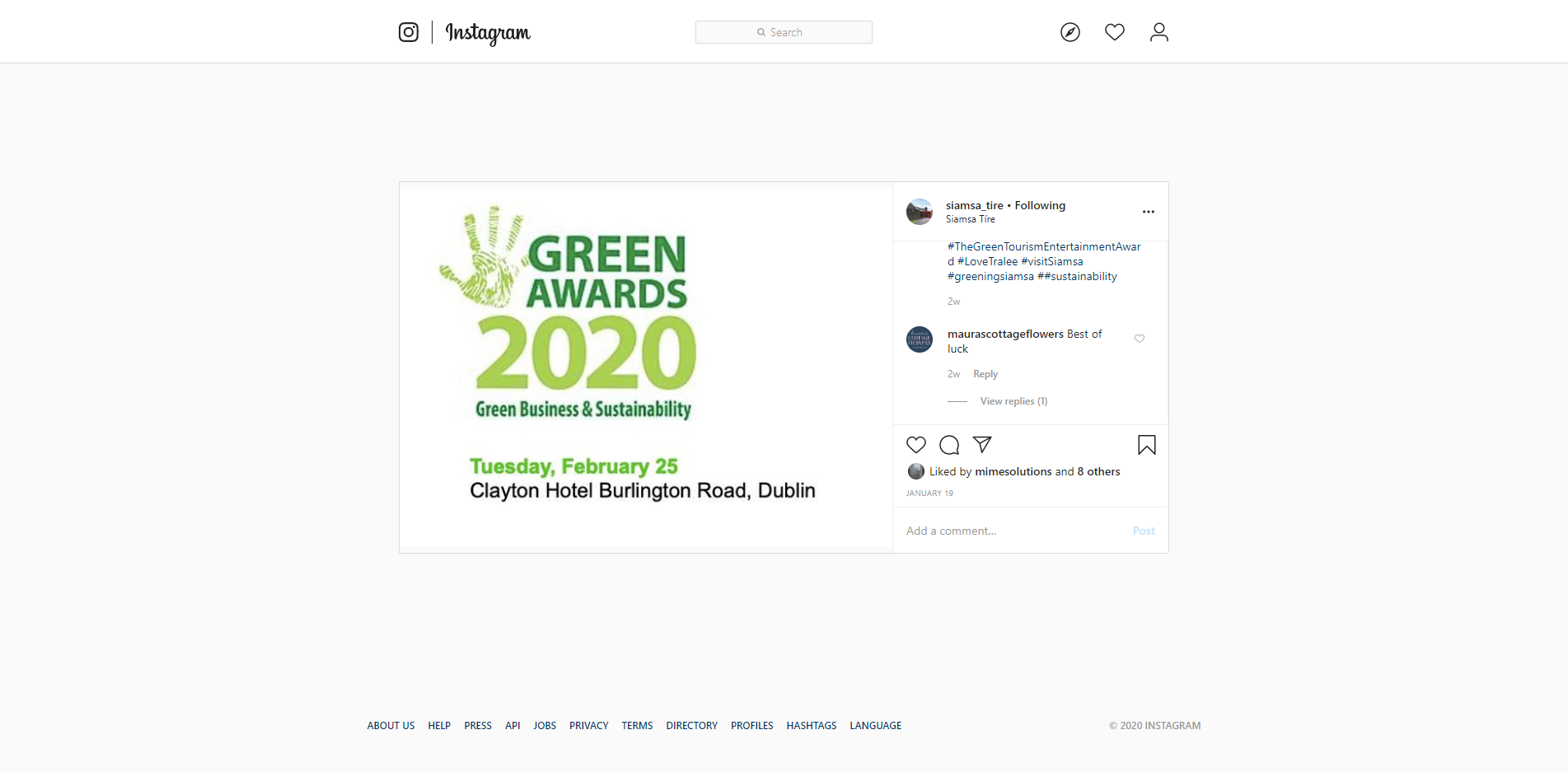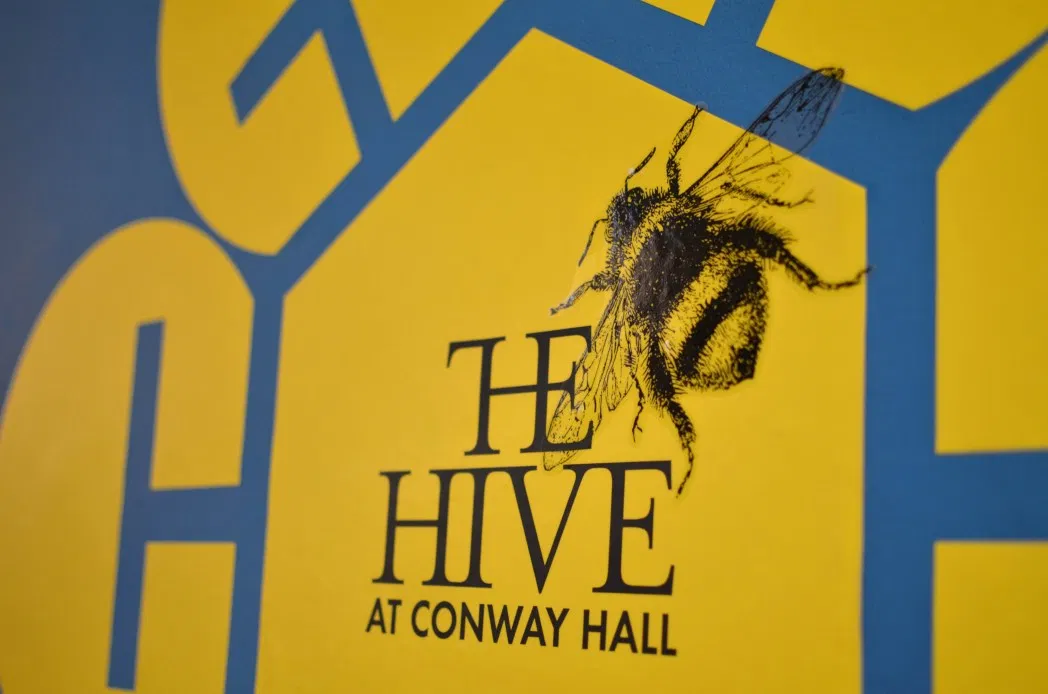 The team at Conway Hall have housed beehives for the past 7-8 years and have seen many a busy bee and different colonies over the years. A bright orange hive sits on their garden roof which the venue director, Jim can see from his office window. At the moment, Conway Hall is working on developing their outdoor garden area to surround the hive with pollinator-friendly plants.
Their team has been learning lots about bees over the years and shared their insight with Ticketsolver Moira. She learned that last year alone, 50 billion bees died in the UK. Furthering adding to this already precarious state, this year's mild winter has led to bees coming out of hibernation early, which then leads them to leave the hive to forage, but finding nothing. On their return to the hive, they have no choice but to eat some of their stored honey, reducing the overall supply for the coming months which can lead to a collapse of the colony.
To create awareness around these important flying pollinators, Conway Hall also has a pop-up café called "the hive", which is open for all events in Conway hall. The café uses honey from the local London area and bases many of its products on bees, like hexagonal biscuits. They also have 2 live stream video feeds of the hives, which play in the café for their visitors to see.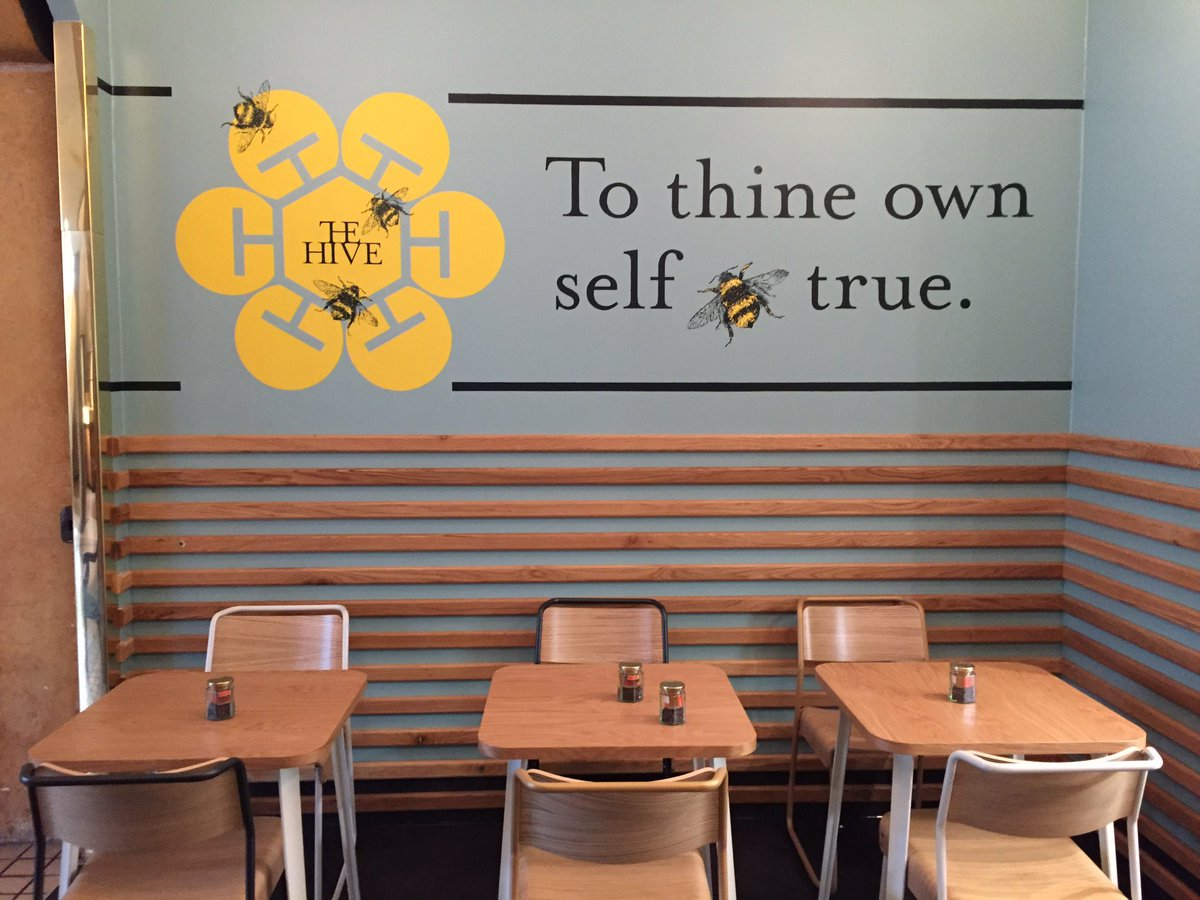 The beehives of VISUAL Carlow are part of a wider biodiversity project which has developed over the past two years at VISUAL. With the help of their team and dedicated volunteers, they have replaced all the flower beds on-site to be native Irish pollinator-friendly plants and flowers, providing food all year round for a diverse range of pollinators.
In 2019 VISUAL organised a schools' project called The Bees Needs. The project, supported by the Local Enterprise Office through the Towns and Villages Renewal Scheme was rolled out across nine towns and villages with intensive, fun, and engaging workshops within the schools and local environs. Throughout these workshops' participants explored the needs of bees, biodiversity and the importance of protecting natural habitats within their locality. It was also part of a wider programme of activities to celebrate VISUAL's ten year anniversary and to further develop VISUAL's mission to be a centre for civic discussion and activities across the entire county.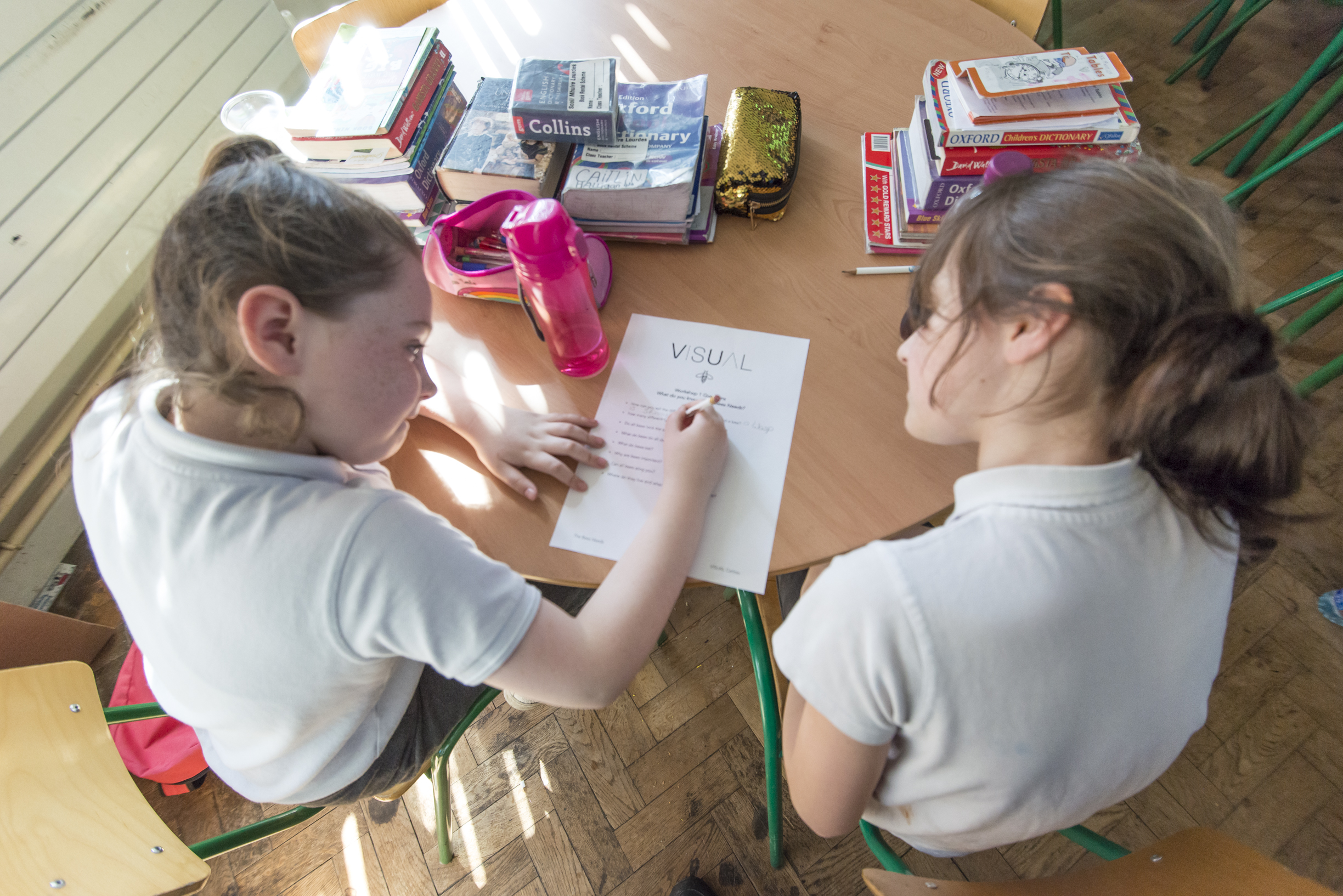 VISUAL introduced the first of their three Bee Hives towards the end of the summer of 2019. Their team has since added two more hives to add this year and plan to grow the hives even more over the coming years.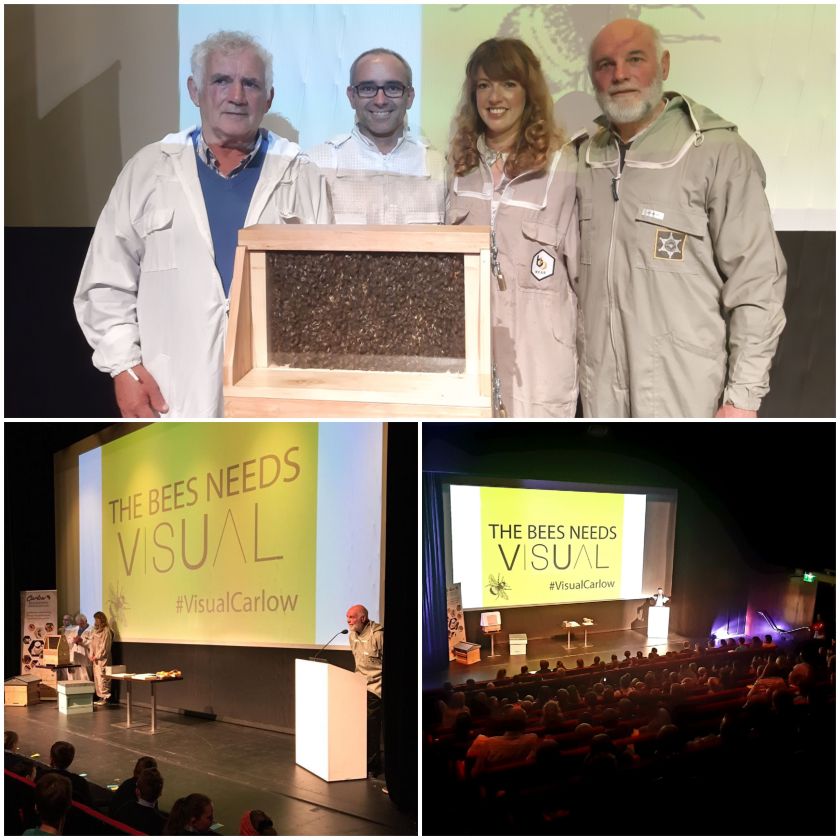 Liverpool's Royal Court and their team of green-fingered volunteers have brought some much-needed greenery to the heart of Liverpool city centre.
Thyme To Grow welcomes volunteers from gardens all shapes and sizes to plant and take care of urban green areas around the theatre and in the Courtyard Bar & Kitchen next door. The team are working with local company Mersey Forest to create a green oasis in the city centre.
Liverpool's Royal Court circle bar terrace, once a place just for smokers or those who want to grab some fresh air at the interval but now home to a variety of colourful plants and trees. We've also installed a Bug Hotel using old materials we had from our previous sets with the help of Simon O'Brien and the team from Find It, Fix It, Flog It. Their creation was featured on the show in November 2019.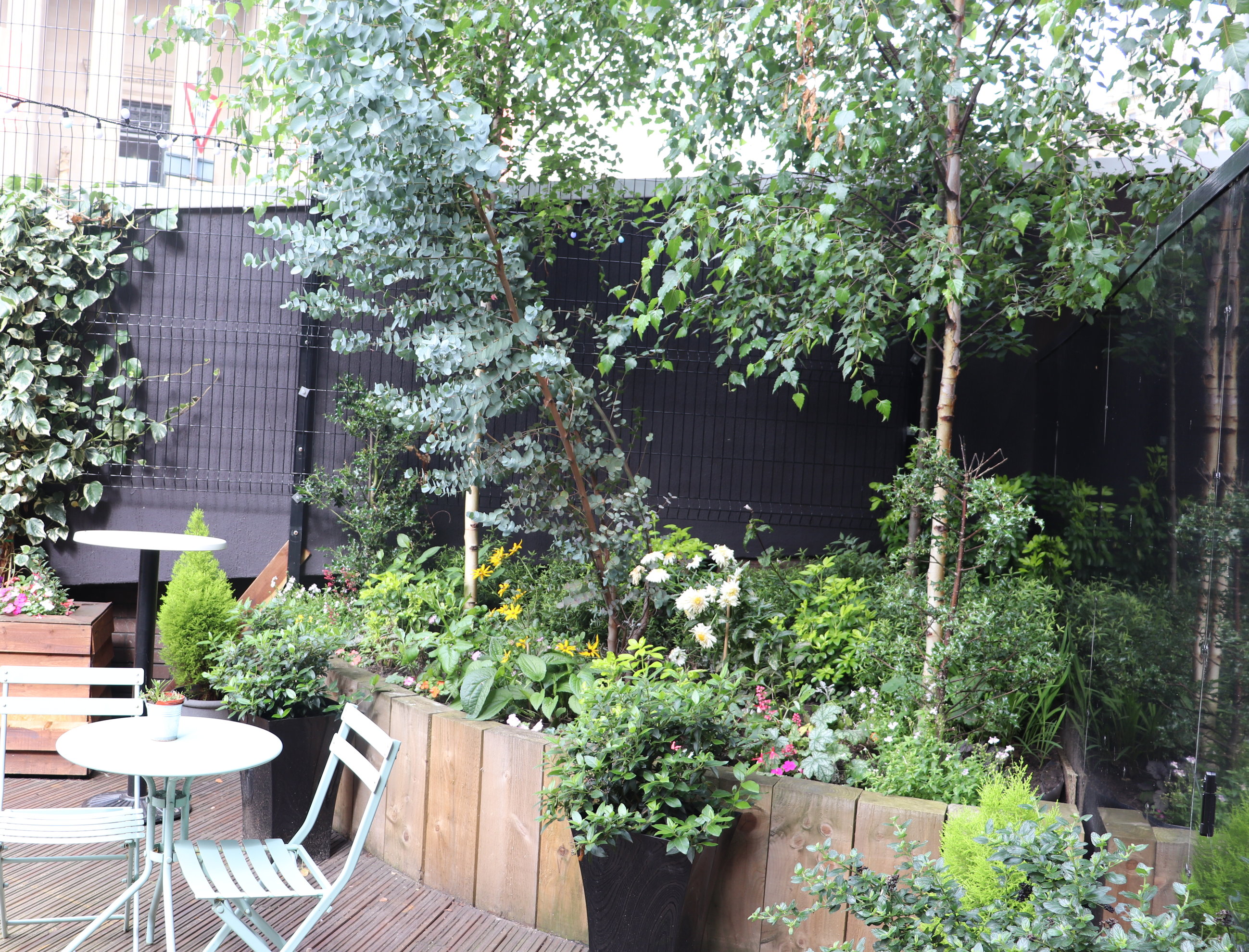 So far they have turned the garden of the Courtyard Bar & Kitchen into a little plant haven and have done the same to our first-floor terrace. We were featured on Find It, Fix It, Flog it in November due to them building a Bug Hotel on our terrace too.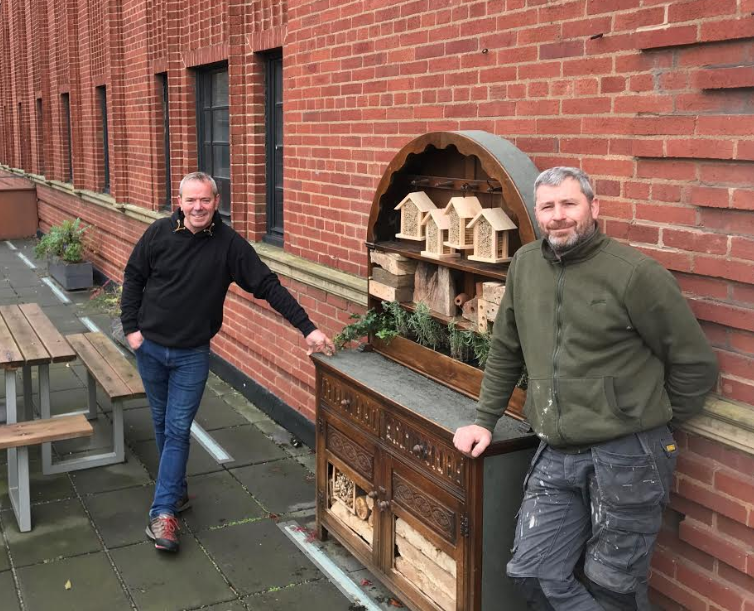 Liverpool's Courtyard Bar & Kitchen outdoor area. Nestled in between a car park and the city's busiest bus station, it wasn't the nicest area to sit and have a drink. Our volunteers have planted Ivy that will be encouraged to grow and scale the fence that separates the garden from a car park. They have also made use of purpose-built planters to provide colourful plants and flowers throughout the garden. Customers are also welcomed by two flowering planters at the entrance to the bar.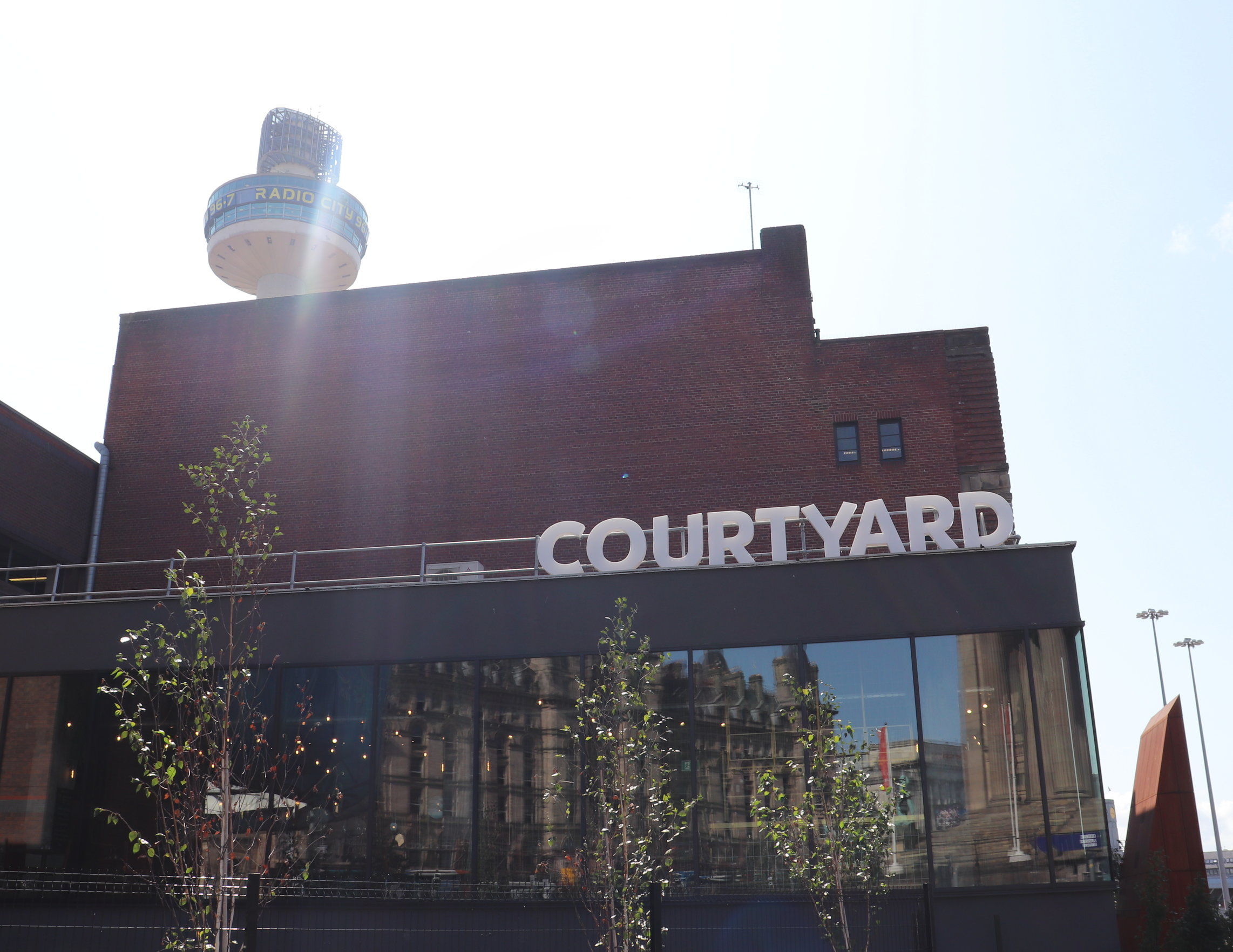 We're looking forward to seeing 5 star reviews of their Bug Hotel :)
Explore Blog
Sign up for regular updates
You may also be
interested in...