Ticketsolve Support Studio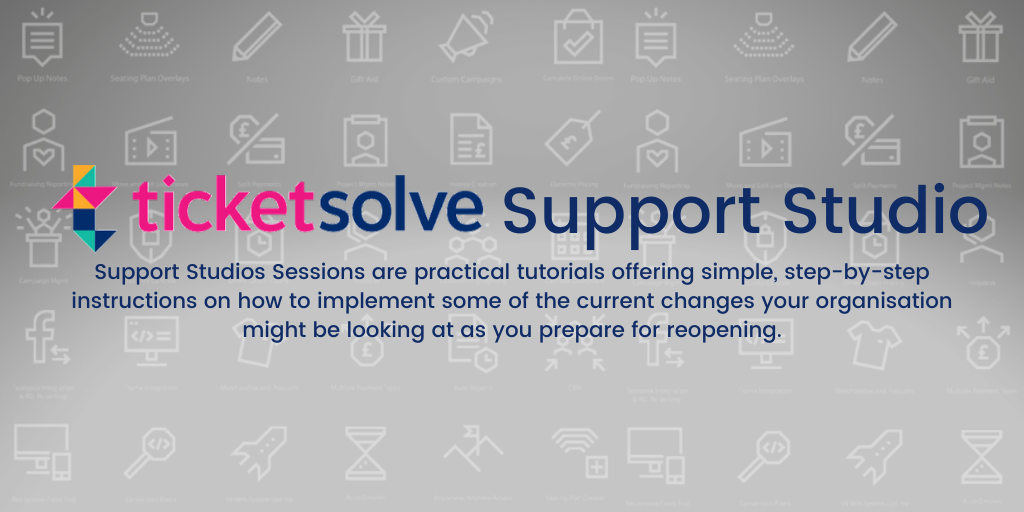 The Ticketsolve Support Studio is an opportunity for our support team to go through some of the most popular support requests that have come in to the team through tickets recently on Zendesk, by email, and over the phone. Every few weeks, our team will host a Ticketsolve Support Studio where we will take your team through some of the changes organisations are implementing as they prepare to reopen.

This week, our session focuses on social distance seating plans. It's all hands on deck with the Ticketsolve Support Studio as we host a step-by-step session looking at the Ticketsolve recommendations for social distance seating plans. Bring your team, your seating plans, and log in to the New Look Ticketsolve to get started.
Explore Blog
Sign up for regular updates
You may also be
interested in...